EXTERNAL DELIVERY – Fake News
We have all heard everyone complain bitterly about the fake news today's media expels at an alarming rate. One of the biggest concerns I have is how many people in this country are going to believe what they read and hear from others that is just plain wrong. Fake news leads to ignorance of facts, misconceived opinions, and negative consequences.
So what should happen when fake news raises its ugly head in your company? If it is from an external source, a good PR person, lawyer, or timely phone call to the perpetrator's management is, hopefully, enough to initiate a retraction. What about an internally generated fake news item? My first thought is it has to be dealt with quickly and decisively by the CEO.
Why the CEO? Because the employees must understand fake news is so dangerous to a company that the focus on this issue goes all the way to the top. The CEO must be very decisive. There should be no second chances and no negotiations on whether the guilty party stays or goes. As long as the company policy was made known to all employees in writing, then that employee has no defense.
The CEO must also move quickly. It is very important the faker be identified and dealt with. But the fake news still exists after the employee is dismissed for cause. What to do? In one word – Communicate. This can be accomplished through many vehicles. Here are three.
If your company has a newsletter, publish a special edition. Have the CEO and the head of HR write to the employees with HR explaining the situation via the special edition newsletter. It should address the company policy on fake news and the dangers it represents. The CEO should take the fake news information head on in the newsletter and communicate fact vs. fiction.
Another solution is to publish the same special edition newsletter with HR explaining the company policy on fake news, its dangers, and how this situation will be handled without being threatening. Then, as an option, have a full-page interview with the CEO that centers on fake news.
A third method is the suggestion box. I used this effectively at one of the companies I turned around. It was easy to figure out what was foremost on peoples' minds, but they were afraid to ask any questions because of the sensitivity of the issue.
In every company I have led, I always held monthly town hall meetings. So, I would stuff the suggestion box with requests for me to address issues I believed were extremely important. The same thing can be accomplished when addressing fake news.
You can call a special town hall meeting to address the fake news. After answering questions from the floor, open the suggestion box and read the question(s) regarding fake news that you "stuffed" it with. Don't forget the same question or request for information can be written on two or three different pieces of paper. But no matter what, speed and derisiveness are keys to this very dangerous situation.
To view this issue and all back issues online, please visit www.drug-dev.com.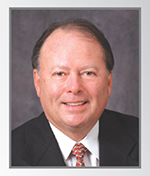 John A. Bermingham is former Executive Vice President & COO of 1st Light Energy & Conservation Lighting, Inc. and former Co-President and COO of AgraTech, a biotech enterprise. He was also President & CEO of Cord Crafts, LLC; President & CEO of Alco Consumer Products, Inc., Lang Holdings, Inc., and President, Chairman, and CEO of Ampad, all of which he turned around and successfully sold. With more than 20 years of turnaround experience, he also held the positions of Chairman, President, and CEO of Centis, Inc., Smith Corona, Corporation, and Rolodex Corporation as well as turning around several business units of AT&T Consumer Products Group and served as the EVP of the Electronics Group, and President of the Magnetic Products Group, Sony Corporation of America.