EXCLUSIVE ONLINE CONTENT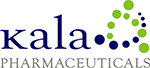 7/11/2022
Kala Pharmaceuticals, Inc. recently announced it has completed the sale of its commercial portfolio and related intellectual property assets to Alcon Inc., a transaction that was….

12/21/2021
Insightful Science recently announced it has completed the transaction to acquire Protein Metrics, Inc. to expand the company's R&D value chain to widen the biopharmaceutical protein analysis arena….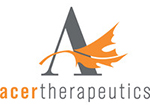 8/10/2021
Acer Therapeutics Inc. Relief Therapeutics recently announced the submission of a New Drug Application (NDA) to the US FDA for ACER-001 (sodium phenylbutyrate) for the treatment of Urea Cycle Disorders (UCDs)….