SAMPLE PREPARATION MARKETS – Automation & Application Trends Drive Growth in Sample Preparation Markets
INTRODUCTION
Sample preparation remains one of the largest challenges and bottlenecks in research, but is crucial to the success of downstream applications. The sample quality that emerges from preparation tasks, like nucleic acid or protein isolation and purification, pipetting, and other liquid-handling requirements, can greatly impact the accuracy of research. If these tasks are not preformed properly, they can impair entire projects and cost laboratories thousands of research dollars in having to duplicate work, or worse yet, waste precious samples that cannot be restored. Given the higher scrutiny on research data accuracy; stricter quality standards in applied markets like clinical testing, forensics, and food and beverage testing; and a greater focus on laboratory efficiency, labs continue to move toward automated sample preparation methods. Instruments for automated nucleic acid purification and isolation (NAPI), liquid handling, and library preparation for next-generation sequencing (NGS) are gaining popularity in response. In addition to delivering higher quality prepared samples, advantages of these systems over manual tasks include the reduction of human error, significantly less hands-on time required, speed, increased throughput, reproducibility, reliability, and increased laboratory efficiency.
While automation has been standard in many organizations for years, including most pharmaceutical and biotechnology settings, many laboratories viewed automation as an unaffordable, expensive luxury item. Why buy an expensive instrument when graduate students and lab technicians can accomplish it cheaply in a manual fashion? However, the launch of more affordable benchtop sample preparation instruments along with greater scrutiny on research accuracy, driven by an increase in scientific publication  retractions, are two of the reasons that view has started to change. Meanwhile, downstream application trends are constantly evolving, driving new product development in upstream sample preparation and often increasing sample throughput. Automation and application trends are the main drivers across the liquid handling and nucleic acid purification markets, keeping these seemingly mature markets growing steadily at single digits. Here, we discuss the many factors impacting these sample preparation markets and examine market metrics.
COST FACTORS MAKING AUTOMATION MORE AFFORDABLE
Human error, contamination, low purity quality, and inconsistent yield are major problems associated with manual sample preparation, particularly nucleic acid purification. These issues can cause inaccuracies in data and experiments to be discarded with all relevant reagents, should data errors occur. The demand for more accurate data, the desire to eliminate costly errors, and the need to keep standards consistent across samples are driving more labs to seek automated sample preparation instruments. In drug discovery applications, this reduction of variation enables easier identification of hits and decreases the number of false positives in an expensive assay downstream. Accuracy upstream increased through automated methods can achieve better results downstream, reducing the need for multiple runs to verify results. Therefore, when labs assess the cost of products, labor, project time, and increase in the funding timeline cycle associated with errors in sample preparation, reliable automated methods become more affordable.
Furthermore, the development of low-to-mid throughput "personal" benchtop nucleic acid instruments, liquid handlers, and library prep instruments at lower price points have greatly expanded the accessibility of automation. These instruments have lower throughputs and complexity, yet are sufficient for many of the lower throughput applications that run less than 24 samples a day and allow labs to gain the benefits of automation without the high price tag. As more options are launched and prices decline, labs will adopt these instruments more extensively. These affordable systems are changing the view that sample preparation instruments are luxuries; now they are seen as standard equipment labs need in order to deliver quality data and keep up in their fields.
DOWNSTREAM APPLICATION TRENDS DRIVING NEW PRODUCT DEVELOPMENT & GROWTH IN UPSTREAM SAMPLE PREPARATION
The needs of downstream applications and assays drives sample preparation and liquid handling needs upstream. Thus, as laboratories adopt new applications, they often require new tools on the front end of the workflow, which can translate to purchases of new instruments and reagents to accommodate the changing needs. Some of the fast-growing applications driving changes in the sample preparation market and the need for automated sample preparation include next-generation sequencing, single cell analysis, circulating cell-free DNA and tumor cell analysis, biologics drug discovery, pharmacogenomics, mass spectrometry, cell biology, food and beverage testing, agricultural research, environmental testing, and molecular diagnostics testing. The uptake of these popular and fast-growing applications is informing new product development in sample preparation, increasing sample throughput, and expanding the need for automation.
Within the life sciences industry, application trends shift over time, and new applications are constantly being developed. These application changes generate the need for new products, helping to generate organic growth for competitors. In addition, they create opportunities for competitors to differentiate from other suppliers, and in some cases, specialize in a niche market. For instance, a first-to-market competitor with a purification kit or specialized instrument for a new emerging application has an incredible opportunity to gain an early market stronghold in that niche. For instance, in the nucleic acid purification kit market famously dominated by Qiagen, MO BIO Laboratories carved out a market-leading niche in environmental research, particularly in soil and microbial isolation kits. It was no surprise when Qiagen subsequently acquired MO BIO in late 2015. Ultimately, those companies at the forefront of application changes have the best chance to launch early, successful products that help them carve out niches in the sample preparation markets.
Previously, the majority of liquid-handling portfolios were application universal, meaning they were not designed for, or optimized to, a specific downstream application. Now that the market has many universal products across various throughputs, technologies, speeds, and capabilities, companies are looking for other ways to differentiate. Throughout the past few years, competitors started to launch application-specific nucleic acid purification instruments and liquid handlers. This has occurred on a small scale within the NAPI market, with instruments such as Promega's Maxwell CSC and Maxwell 16 both optimized for IVD use, and Hamilton's Genomics STARlet and Forensic STARlet Workstations targeting genomics and forensics, respectively. In the liquid-handling market, companies have already targeted even more specific applications, such as next-generation sequencing, molecular biology, and cell biology. Perkin Elmer's Sciclone NGSx and Zephyr molecular biology workstations, Eppendorf's epMotion 5070 CB system for cell biology, and Tecan's Fluent cell biology system are examples of recently launched application-specific instruments. Many new product launches throughout the next 5 years will be application specific or technology specific to popular and quickly growing fields. These instruments would offer optimized protocols for particular applications, with vendors providing application support to customers.
In addition to driving product development among competitors, this trend is likely to be the source of new entrants in the market. Companies that develop downstream growth technologies or assays are well positioned to develop upstream sample preparation tools. They may develop such products on their own, but are more likely to partner with or acquire current liquid-handling or NAPI competitors. Furthermore, several M&A moves throughout the past few years in the life science tools industry have centered on next-generation sequencing. Many have involved large companies purchasing emerging sequencing technology startups to potentially launch sequencers that would compete with Illumina and Thermo Fisher Scientific (ie, Life Technologies; the top two providers in NGS. These past acquisitions include Qiagen's acquisition of Intelligent BioSystems, Roche's acquisition of Genia Technologies, and Bio-Rad's acquisition of GnuBIO. It is likely that several additional acquisitions of sequencing start-ups will occur given the numerous entrepreneurial companies aiming to develop the next big sequencer. If any of these startups are successful in launching competitive sequencers, they will likely consider expanding their offerings along the sequencing workflow. Much like Illumina-acquired nucleic acid purification provider Epicentre, these sequencing companies may look to NAPI competitors as potential acquisition targets or partners. As these sequencing startups are likely to take several more years to launch sequencers and become established, M&A and partnerships with NAPI companies are likely to pick up in the long-term. Thus, as a high-growth application, it is expected to see NAPI companies positioning their products toward the NGS industry, increasing their chances of M&A or partnership down the line, in addition to benefiting from strong growth.
AUTOMATED SAMPLE PREPARATION MARKET METRICS
These market factors are helping drive considerable growth in automated sample preparation markets. In 2015, the US Nucleic Acid Purification and Isolation Instruments Market was forecast to surpass $200 million in revenue generation for market competitors. Moving forward, the market is forecast to grow at a compound annual growth rate (CAGR) of 8.1% between 2014 and 2021, reaching $328 million in 2021. More than 15 companies competed in the NAPI instruments market in 2015. The most recognized competitors are Qiagen, Thermo Fisher Scientific, and Promega, yet several other big-name life science tools companies play within this space, including Beckman Coulter, Eppendorf, Hamilton, Perkin Elmer, and Roche. Qiagen dominates with its QiaSymphony portfolio of instruments, particularly in the molecular diagnostics industry, with the entire line selling about 250 instruments per year. Qiagen's QiaCube is the leading spin column-based NAPI instrument. Thermo Fisher Scientific and Promega differentiated from Qiagen early in market inception by using magnetic bead technology for their instruments. Now most competitors use magnetic bead technology due to its amenability to being automated and its throughput scalability. Laboratories running 12 to 24 samples a day can get away with using a spin column-based instrument, while greater throughput levels veer toward automation through magnetic bead chemistry. Moving forward, optimization to specific applications, the ability to provide workflow solutions and pricing are likely to be the major competitive factors within the NAPI instruments market.
Meanwhile in the US Liquid-Handling Market, the combined automated robotic workstations and low-to-mid throughput automated tools segments were forecast to reach $383 million in 2015 and grow at a CAGR of 5.4% between 2014 and 2021. The combination of these markets is expected to surpass a half-billion in revenue in the US by 2021. More than 15 companies competed in the US automated robotic workstations market in 2015 and over 25 competed in the low-to-mid throughput range of instruments. Tecan, Eppendorf, Hamilton Robotics, Beckman Coulter, Perkin Elmer, Thermo Fisher Scientific, and CyBio/Analytik Jena are the top competitors within these markets. Tecan is the long-held market leader in the high-throughput automated robotic workstations market with a very broad portfolio of liquid handlers along the spectrum of throughputs and laboratory needs, as well as a well-established installed base worldwide. The low-to-mid throughput automated liquid-handling tools market is much more fragmented than the high-throughput market, with more competitors and a wide range of product offerings. However, Eppendorf's epMotion line of benchtop instruments is perhaps the most widely recognized and used in the industry. The low-to-mid throughput "personal" benchtop liquid-handling market has been an attractive segment for existing competitors to expand their portfolios to reach new customer bases, as well as for new market entries. These instruments are less complex to develop than robotic workstations, making this an easy entry point for automated liquid handlers. Competitors in the liquid-handling market are expected to compete on ease of use, flexibility, task integration, and customization capabilities moving forward.
SUMMARY
Sample preparation remains a critical task in many research and testing workflows across biopharmaceutical, basic research, clinical, and industrial applications. While the market lacks the hype and excitement of NGS, CRISPR/Cas9, or the microRNA and epigenetics boom several years ago, the sample preparation market will always be a slow and steady gainer on an already large market size. Downstream applications will always evolve, researchers will always dream of larger cohort studies, standards and requirements will always get stricter instead of more lenient, and automation will always improve and become more accessible. These factors will consistently result in new product development and greater sample throughputs, ultimately driving growth along the spectrum of sample preparation markets.
To view this issue and all back issues online, please visit www.drug-dev.com.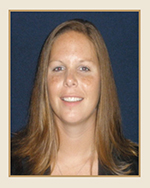 Christi Bird is a Senior Industry Analyst and Associate Fellow in Frost & Sullivan's Life Sciences and Transformational Health Team. She has a broad range of expertise in the Life Sciences, specializing in the Life Science Research Tools and Laboratory Products and Services Markets. She holds 11 years of research and consulting experience managing projects spanning market intelligence, competitive benchmarking, emerging markets, and customer research, among others. Prior to joining Frost & Sullivan, she held a Project Management Analyst role at the National Institute of Health's National Human Genome Research Institute. Ms. Bird earned her BS in Biology and English from Georgetown University in Washington, DC. For more information on Frost & Sullivan's Global Life Sciences Practice and offerings, or the market mentioned within this article, please reach out to Mariana Fernandez at mariana.fernandez@frost.com, Corporate Communications Associate for Frost & Sullivan, North America.