REGULATORY GUIDANCE – Staying on Top of FDA Guidance for Industry – Training Webinars Foster Transparency & Collaboration
INTRODUCTION
The US FDA periodically releases new guidance documents for industry (GFI) or revised versions of previously released guidance in order to keep pace with medical advancements, such as developments in therapeutics that alter the natural history of disease conditions and/or new knowledge of underlying pathologies. These guidance documents are intended to reflect the agency's current thinking on specific topics and to provide industry sponsors with recommendations for the development of new therapeutics. Accordingly, careful attention to these recommendations will help increase approvability of new drugs, although there is, of course, still no guarantee. Oftentimes, the draft guidance is presented in a webinar format in order to foster communication with industry and encourage comments while still in draft form. Webinars are interactive with attendees who are encouraged to pose questions or comments at the end of the presentation. Frost & Sullivan recently tuned in to three of these webinars presented in the past few months that were considered to be particularly relevant to current hot topics and therapy areas. Read on to discover background on the current trends and needs behind each new or revised guidance document and key insights for potential sponsors.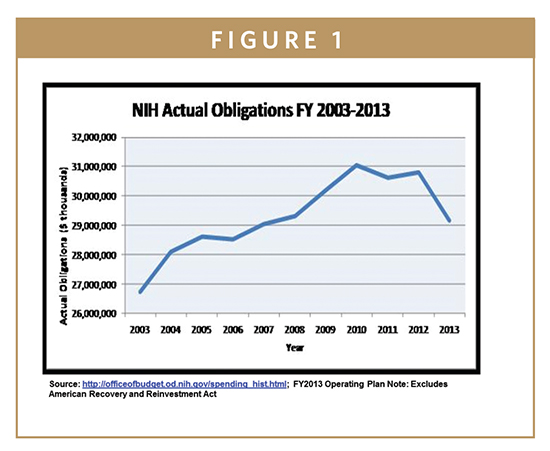 REVISED DRAFT GUIDANCE FOR DRUG DEVELOPMENT FOR RHEUMATOID ARTHRITIS
Drug development for rheumatoid arthritis (RA) has been one of the most active and highly competitive therapy areas of the last couple decades. At the time of the publication of last RA guidance document in February 1999, biologic therapy for this condition was still very new, with only the first of several tumor necrosis factor (TNF) blockers approved for the treatment of RA. In February 1998, Enbrel (etanercept), a TNF blocker developed by Amgen, was the first biologic agent approved for RA. The approval of Enbrel was followed shortly in November 1999 by Remicade (infliximab), developed by Centocor, now part of Johnson & Johnson. Several additional TNF inhibitors followed over the next several years, including Abbvie's Humira (adalimumab) in 2002, UCB's Cimzia (certolizumab) in 2008, and Johnson & Johnson's Simponi (golimumab) in 2009. A few novel biologics have also arrived to this market, such as: Orencia (abatacept), a T cell costimulation modulator marketed by Bristol-Myers Squibb (BMS); Actemra (tocilizumab), an interleukin-6 (IL-6) inhibitor marketed by Roche; and Rituxan (rituxumab), an anti-CD20 antibody marketed by Roche/Biogen Idec. The breakthrough efficacy of biologic therapy has revolutionized the treatment of RA and, as a result, the bar has been raised for the development of the next generation of drugs, hence the need for revised guidance for industry.
On July 25, 2013, the FDA held a webinar to discuss and summarize the revised draft guidance for industry for development of drugs for RA. The agency felt the time was right to update their recommendations for industry to account for these changes, as well as address some concerns of the regulatory and rheumatology communities. Draft guidance was published May 31, 2013, and public commentary was open until July 31, 2013.
One of the main concerns for RA trials is the use of placebo. While the agency acknowledges that comparison to placebo is sometimes necessary, it recommends that exposure to placebo be limited to 12 weeks maximum. Ethical concerns about keeping patients with uncontrolled disease on either placebo or an ineffective therapy have arisen, and the FDA recommends that trial designs need to incorporate provisions for escape to rescue therapy without compromising the integrity of the data. This suggests that measurement of primary and some secondary endpoints will coincide with conversion to rescue therapy.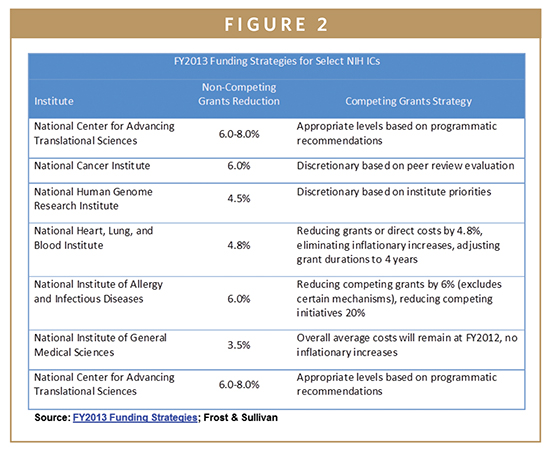 Measurement of efficacy was also an issue. The minimum expectation is that efficacy needs to be demonstrated for both clinical response (eg, ACR 20) and physical function with 12-week data for both points. The agency noted that additional relevant secondary endpoints, such as radiographic evidence of disease progression are becoming increasingly difficult to measure, and that other methods of evaluating disease progression need to be validated to enable shorter trials. Pursuit of clinical remission as an endpoint, which was unrealistic at the time of the last guidance, is highly encouraged by the FDA. However, it was noted that a Disease Activity Score (DAS) 28 of less than 2.6, which is considered by many to define clinical remission, will be considered by the FDA as low disease activity but not remission. The agency states that remission is indicated with scores between zero and less than 2.6. In regard to durable remission, the FDA would consider these claims on a case-by-case basis. It was also noted that an acceptable timeframe for remission would be highly dependent on the risk/benefit profile of the drug. In other words, a longer duration of remission would be needed for more toxic drugs, but shorter durations would be acceptable for more benign drugs. Sponsors should plan to discuss this endpoint with the FDA.
Issues regarding drug dosing were also noted. The agency recommends that evaluation of dose selection extend beyond a single dose ranging trial and be fully explored in preclinical and early clinical work, as well as into Phase III confirmatory studies with at least two doses tested in late development. It was noted that dose finding studies are often of shorter duration and size and not really adequate for fully assessing the safety of each dose. The FDA would like to see solid data for the minimum effective dose as well as the efficacy plateau. The use of drug-device combination products has also become a new issue since the last guidance due to the numerous biologics introduced to the market since. The FDA recommends that the combination product be used in the Phase III confirmatory studies. Finally, safety of RA drugs is becoming a critical issue, in light of the inherent risks of chronic immune-suppressive therapy and the latency period of safety issues, such as opportunistic infections and malignancy. The minimum requirement for a safety database is 1,000 to 1,500 patients with at least 1 year of data.
DRAFT GUIDANCE FOR INDUSTRY ON STREAMLINED DEVELOPMENT PROGRAM FOR ANTIBACTERIAL DRUGS
Drug development for serious bacterial infections is an area in dire need of innovation and drug development activity. The GAIN (Generating Antibiotic Incentives Now) act, which was signed into law in July of last year, authorized a streamlined development process for antibacterial drugs meeting certain criteria. Such initiatives have been undertaken in response to the lagging development of antibacterial drugs, which is no longer keeping pace with the development of drug resistance, spurning a concerning increase in unmet medical need. Among several factors hindering antibacterial drug development, challenges with conducting proper clinical trials is among the most important due to issues, such as the urgent need to initiate standard antibacterial therapy that can obscure the effect of the investigational drug, diagnostic uncertainties, and difficulty getting consent from patients with serious infections due to impaired cognitive abilities, among others.
In response to the urgent need for effective treatments for serious infections and to address these issues and concerns, the Division of Anti-Infective Products in the FDA's Center for Drug Evaluation and Research (CDER) has drafted new guidance for industry for the development of antibacterials for serious diseases, which includes an accelerated development program in order to expedite access to these critically needed drugs. The draft guidance covers topics, such as drug types suitable for the streamlined development program, possible development approaches, clinical trial design, non-clinical requirements, and marketing issues, such as companion diagnostics. A webinar was presented by the FDA on Sept. 27, 2013, outlining this program.
The streamlined program is for drugs for the treatment of serious bacterial infections in which there are few or no treatment options and thus, unmet need. Potential candidates are expected to be drugs with a novel mechanism of action (MOA) or alterations of existing MOAs that address resistance and can include drugs targeting a specific genus and species. The modification of an existing drug for other purposes, such as to reduce hospital stay or dosing frequency would only be considered if the sponsor could justify the meeting of an unmet need. Trial design is one of the most challenging aspects of this therapy area and, as such, was discussed in depth. Superiority trials are a definite possibility if the treatment effect is expected to be large enough, and in this case, the sample sizes can be much smaller as opposed to non-inferiority trials. Alternatively, a non-inferiority trial might identify a sub-population in which a superiority trial could be conducted. In light of the challenge of recruiting larger numbers of patients per trial site, it was noted that trial centers can be randomized, as opposed to patients, facilitating trial conduct. Adaptive trial designs, such as Bayesian and other approaches, can be used. Use of a historical control is acceptable if the untreated morbidity is high and the treatment effect is expected to be high. However, randomization of even a few patients to active control, such as ratios of 3-to-1, 4-to-1, or even 5-to-1 randomization, would yield valuable information. Selection of optimal endpoints can be challenging and should be discussed with the FDA. Accelerated approval based on surrogate endpoints may be appropriate and should be discussed with the FDA as well, and the agency particularly welcomed comments and suggestions on this aspect of the draft guidance.
Safety is, of course, always a concern for any new drug but must be considered relative to the benefits of the therapy along with the nature of its use – chronic versus acute setting. In the case of serious bacterial infections, a premarket safety database of at least 300 patients is considered adequate with the rationale that this would rule out a 1% or greater risk of a serious or unexpected adverse event/s in the post-market setting.
The non-clinical development program is just as critical, if not more so, in light of the abbreviated clinical program, and cannot be streamlined. It will be important for sponsors to provide comprehensive data on the MOA, dosing, and frequency, pharmacokinetic/pharmacodynamics (PK/PD) profiles, and tissue distribution. Also, the agency notes that the "Animal Rule," which allows for approval of drugs that have only undergone animal testing when human studies are not ethical or feasible, does not apply in this scenario because it is possible to ethically conduct clinical trials.
Development of a companion rapid diagnostic would be very useful, and in the setting of a pathogen-focused antibacterial, could be crucial and/or essential. Multiple drugs per pathogen can be approved, and robust development programs are encouraged in the event of unexpected side effects of one drug or better response of a certain sub-population to one drug, as well as in the event of a drug shortage or emerging public health threat.
NEW DRAFT GUIDANCE FOR INDUSTRY ON BREAKTHROUGH THERAPY DESIGNATION & ACCELERATED APPROVAL
The pharmaceutical industry has had its share of "me too" drugs introduced to the market, due to the relatively low risk of this approach. Follow-on drugs using the same or similar mechanism as proven therapies usually have no surprises with regard to safety signals, and physicians are comfortable with their profiles and how to use them, leaving differentiation from existing therapies the only real marketing concern. However, oftentimes, this risk-averse approach leaves significant gaps in medical advancements for serious diseases with a high degree of morbidity/mortality. In order to encourage the development of novel therapies that represent important medical advancements with the promise of addressing the unmet needs of serious diseases, the FDA provides incentives to industry in the form of expedited approval programs.
The FDA hosted a live webinar to present the new draft guidance for industry for Fast Track designation, Breakthrough Therapy Designation, Accelerated Approval, and Priority Review Designation. This is the first such guidance published by the FDA on the new Breakthrough Therapy Designation and Accelerated Approval. The intent of these programs is to encourage drug development to address unmet needs for serious conditions. Breakthrough Therapy Designation can be given to a new drug or biologic that demonstrates "substantial" improvement over available therapies for a serious condition, and it is the term "substantial improvement" that largely differentiates Breakthrough Therapy from Fast Track Designation.
According to the presentation, the FDA would consider "substantial" to be a clear benefit with regard to both the magnitude and importance of the effect. Particularly valuable would be demonstration of treating the underlying disease rather than just treating the symptoms. A new drug with similar efficacy but one that avoids a serious toxicity or a side effect would also be considered as well. Add-on therapies would be considered as long as they meet the criteria. Breakthrough Therapy Designation gives the sponsor all of the benefits of Fast Track status plus more intensive guidance from the FDA. Accelerated Approval could be granted to a new drug that demonstrates efficacy on a surrogate endpoint that is likely to predict an important long-term or an intermediate clinical endpoint. In these cases, the sponsor will usually be required to demonstrate post-marketing that the drug does indeed provide the predicted long-term clinical benefit. The FDA encourages sponsors to submit an application for potential Breakthrough Therapy Designation early in the development process, as soon as there is sufficient evidence of the clinical benefit of the drug. The FDA is not liberally giving out Breakthrough Designations, however. Since May 31, 2013, the FDA has received 59 requests for Breakthrough Designation, of which 20 have been granted and 20 denied. FDA training webinars are an easy way for industry sponsors and other key stakeholders to keep abreast of some of the agency's latest important developments. The interactive forum provides simplification of the lengthy and detailed documents while emphasizing the key take home messages, and attending a webinar gives viewers a more personal view of the FDA's thought processes behind the development of these valuable resources for industry.
To view this issue and all back issues online, please visit www.drug-dev.com.