PATIENT-CENTRIC TECHNOLOGY – How Technology Can Impact Patient Adherence: Increasing Patient Engagement & Education to Save the Healthcare Industry Billions
INTRODUCTION
Poor patient compliance and adherence cost the healthcare system more than $564 billion annually. It is important that pharmaceutical brands and healthcare providers (HCPs) leverage technology to help reduce primary non-adherence, also known as Rx abandonment and improve adherence to treatment at a patient's initial diagnosis. To accomplish this, more brands are embracing patient-centric technology as a marketing strategy. An influx of new biologic and biosimilar medications are about to hit the market, making patient-centric technology programs an impactful marketing strategy for brands looking to stand out from the competition. Brands are leveraging these technologies to streamline patient access to complex drug therapies, correctly train patients on how to administer treatment, and engage with patients through mobile applications.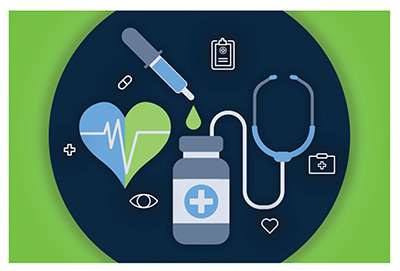 As healthcare costs continue to rise and adherence rates fall, the resource strain on the healthcare system has led to more scrutiny of specialty and highly managed drugs. Some of the challenges associated with these issues can be overcome by simplifying the prescribing process and enrollment into appropriate patient support services. This has become increasingly important as HCPs experience tighter time constraints and higher volumes of patients, resulting in decreased interaction between patients and HCPs.
Technological advancements are rapidly changing the way HCPs practice, drug companies market, and patients engage with the healthcare system. While there is a wide variety of technologies available to healthcare stakeholders, below are several examples of technologies that specifically cater to pharmaceutical brands that want to leverage a patient-centric marketing strategy to increase their market share and boost patient adherence rates.
PATIENT-FOCUSED PRESCRIBING WORKFLOWS
Specialty and highly managed medications that utilize efficient prescribing workflows, either in a portal or within their EHR, offer HCPs, patients, payers, and pharmacists a more seamless and transparent experience. In fact, according to an American Society for Quality (ASQ) survey, 69% of respondents noted that efficient EHR technology has the ability to eliminate time-consuming tasks and reduce costs for healthcare organizations, allowing HCPs to focus on patient care. Traditional patient access models and tools available to prescribers of these drugs have been the pen, paper enrollment forms, and fax machines. Some of the primary pain points associated with this traditional model include, but are not limited to, incomplete Patient Enrollment Forms (PEFs), communication gaps, and timeliness revolving around the transition of care, and locating appropriate injection center locations.
Unlike the linear paper-based process, technology like iThis has become increasingly allow these services to happen in tandem and has been shown to accelerate time-to-therapy and reduce Rx adandonment. Leveraging technology to replace paper-based processes relieves administrative burden and shifts valuable healthcare resources to direct patient care. Also, converting paper-based processes to technology-based workflows and integrating them within the HCPs EHR creates an opportunity to generate valuable real-world evidence (RWE) that can be used to improve patient compliance, adherence, and health outcomes.
Features That Impact Patient Adherence
Brands should select technology solutions that multi-task to simplify patient access and improve patient adherence. Specialty and highly managed medications often require additional steps during the prescribing process that can result in patients waiting extended periods of time before beginning therapy. It is important that technology is capable of more than simply reducing the time it takes for patients to initiate treatment; it should reduce the burden on HCPs prescribing medications and facilitate enrollment of patients in various patient support services.
Selecting the right portal or EHR-integrated workflow that efficiently streamlines the entire prescribing process is a key to success of new specialty and highly managed drugs. These workflows need to automate the majority of the PEF and ePrescribing process. Modules, such as eEligibility to verify patient pharmacy and medical benefits, payer and therapy-specific ePrior Authorization completion, eConsent for HCPs and patients, and digital enrollment in other patient services, all contribute to a smooth and seamless prescribing process.
Using Technology to Improve Care While Complying With Regulations
In addition to simplifying the prescribing process, technology can be leveraged to ensures HCPs are compliant with Meaningful Use and ePA regulations. With the advent of biosimilars and the forecasted growth of the cost of specialty medications to 50% of total spend of the Rx market, it's imperative that pharmaceutical brands utilize the most efficient technologies available to them — and that HCPs become familiar with these processes, including ePA in anticipation of such increased demand.
ePA transforms the paper-based PA workflow into an electronic process that minimizes prescription abandonment and administrative waste. With enhanced accuracy and efficiency, easy-to-use workflows streamline the process for ePA and affords HCPs more time to focus on direct patient care. For HCPs, using ePA allows them to make the best decision for the patient without the hassle of calling in or faxing the prescription. If implemented properly, the ePA process provides real-time decision support by submitting the PA to the patient's payer during the e-prescribing process and proactively asks the HCP for the required information. As a result, patients avoid a delay in receiving medication and are less likely to abandon therapy. Using a workflow with a built-in ePA feature also enables pharmacists to fill prescriptions quicker. This means that patients begin therapy sooner, understand their payer coverage, and therefore are potentially more adherent throughout treatment.
Connecting All Stakeholders to Improve the Patient Journey
By leveraging the power of technology to connect all stakeholders involved in delivering specialty care and creating the most successful outcomes for patients, communication is streamlined throughout drug delivery. With enhanced accuracy and efficiency, EHR-integrated workflows have the ability to replace long paper process, ensuring patients receive their prescribed medication much quicker than they would through standard practices. Accelerating things like electronic prescribing, electronic patient consent, ePA, real-time patient benefit eligibility queries, digital enrollment into therapy support programs, and more, HCPs are able to focus on patient care, which results in happier patients, improved adherence, and potentially improved patient outcomes.
TRAINING TECHNOLOGY FOR DRUG DELIVERY
Another common thread in the pharmaceutical drug market is the need for device training solutions that connect and resonate with patients, while effectively communicating brand values and benefits to HCPs. Traditionally, products fulfilling these needs have been restricted to rep-delivered or direct mail pieces that have struggled to improve patient behaviors and error reduction. The experts in training device technology at Noble have acquired a deep understanding of how patients learn, combined with knowledge of patients' emotional and behavior patterns that occur after the point of diagnosis and throughout their treatment. Integrating effective training solutions ensure that patients receive consistent and relevant information at onboarding and throughout their treatment.
Prioritizing the Onboarding Experience
The ultimate goal of using training devices is to ensure that patients are autonomous in their treatment, or have the ability to consistently and effectively administer a prescribed dose free of error. In order to achieve this goal, patients progress through a number of learning stages in which motor and muscle skills are acquired and confidence is built. The early stages of this learning process is known as onboarding, or the first 30 to 90 days of treatment. Errors experienced during the onboarding phase are frequent in nature, but are often avoidable by using the proper training tools and protocol. The use of smart and sensor technologies monitor patient behaviors and provide corrective feedback when a step is out of sequence or self-administration is insufficient. Such an approach provides patients the support needed to efficiently learn how to use their drug delivery device and autonomously manage treatment.
Considering Emotions & Human Factors
After much success in these areas, companies are focusing their attention on improving the patient experience within this delivery market. This requires a patient-centric approach to drug delivery, which begins with understanding of the stages patients pass through during treatment. This begins with the initial diagnosis and extends through the total lifecycle of a patient's treatment. A number of human factors must be considered when applying a patient-centric approach. The emotions experienced during these processes are unique to each stage and often require specific educational approaches to fully address. Emotional stressors, such as fear and anxiety associated with self-administration, lack of experience with drug delivery devices, and poor muscle memory impact the safety and effectiveness of administering the medication. If factors such as these are not taken into consideration prior to the onboarding process, patients may show avoidance behaviors that may lead to low adherence rates.
Impactful Value
In today's market, a growing number of patients are being prescribed self-administered drug treatments. In order to ensure high levels of adherence, brands should prioritize the onboarding experience and ensure that everything is done to set patients up for the most successful drug treatment process possible. By utilizing training technology to educate patients prior to treatment, they have the opportunity to become familiar with the drug delivery device so that they learn and anticipate the steps necessary for proper drug administration. A study conducted by Noble found that 64% of users reported having a training device to practice with at home, prior to beginning treatment, would help decrease anxiety, and therefore improve adherence. Pharmaceutical companies that prioritize the patient experience by using training technology to help these patients properly onboard to therapy will continue to benefit from competitive advantages and the value they create.

LEVERAGING MOBILE TECHNOLOGY TO INCREASE PATIENT ADHERENCE
In today's connected world, pharmaceutical brands can also look to mobile applications in order to increase patient adherence throughout the drug therapy treatment process. Applications, such as Mango Health, use software rooted in game design to inspire patients with chronic conditions to think differently about how they manage their health and drug therapy programs. Focused on medication management and adherence first, because this is the most critical step toward better health for millions who suffer from illnesses, the technology enables pharmaceutical brands to build relationships with patients through daily support as they navigate the management of their drug therapies.
Using adherence applications during the onboarding process, patients are able to create healthy habits that follow them throughout the treatment process in order to ensure successful outcomes. Some functions within this technology include routine scheduling, setting reminders, receiving important information, and earning incentives for staying on track with therapy. Scheduling and reminders allow patients to create a map of their healthy habits by recording health data, such as weight and blood pressure, and setting alerts for when it is time to take medications. Patients also have access to all the information they need to understand medications, including drug interactions and side effects. Lastly, patients are motivated to maintain their health habits by earning points to unlock incentives, such as gift cards and charitable donations. By leveraging mobile applications that help patients establish healthy habits during the onboarding process, pharmaceutical brands have the ability to boost adherence throughout the duration of treatment.
Collecting Data to Improve Adherence
One challenge commonly seen in the pharmaceutical industry is the inability to track patient data throughout the drug therapy process. Mobile adherence applications enable pharmaceutical brands and HCPs to gather this valuable data. The technology utilizes commercial programs that involve data integrations with industry partners to create better experiences for patients. This often includes functions to deliver pre-populated medication lists, in-app refills, and targeted content to on-therapy patients. By offering applications that patients use on a daily basis, pharmaceutical brands can access unique patient data that triggers earlier, more effective patient interventions. These interventions can be based on any combination of daily activity in the application. For example, when a patient misses consecutive doses of medication or receives poor lab results, HCPs are notified so that they can connect with patients to ensure treatment adherence.
Data collected through the Mango Health app shows that the technology does, in fact, boost patient adherence and engagement. The application has a 1-year return rate of 34%, meaning that one-third of patients who sign up still utilize it after 1 year. As a reference, typical mobile game applications see 1-month return rates of approximately 30%; this data reveals that the application is able to keep a significant number of users engaged with the drug therapy treatment. The application also sees an average of 17.1 sessions a week per user, which indicates that these patients are utilizing the application's features at least twice each day. Additionally, more than three-fourths of monthly patients that use the application, interact with it at least once per day. These data points reveal that technology has the ability to encourage greater patient engagement while collecting valuable information about patient habits that enable HCPs and pharmaceutical brands to stay up-to-date on patient adherence and compliance.
LOOKING TO THE FUTURE
Many long-standing biologics are facing biosimilar competition in at least one or more of their indications, resulting in significant the need to simplify access programs and differentiate based on patient support. As patient access and treatment choices expand, the importance and value of patient onboarding will continue to grow as a competitive differentiator and key driver of patient outcomes and effective disease management. Prescribing and patient onboarding are critical stages that shapes users perceptions and attitudes toward treatments. Technology offers the best hope of simplifying patient access, improving adherence rates, and improving healthcare outcomes.
To view this issue and all back issues online, please visit www.drug-dev.com.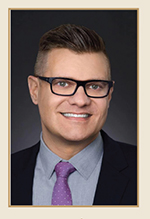 Andrew W. Dunning is Vice President, Strategic Development for AssistRx with more than 20 years of experience in the biopharmaceutical industry, including the access and reimbursement of specialty drugs, domestic and international strategic marketing, and most recently, health information technology (HIT). Mr. Dunning started his career with Merck as a Managed Care Analyst and eventually "carried the bag" as a sales representative. Following Merck, he held various positions with advertising and strategic agencies, where he partnered with brand teams to develop brand strategy and execute marketing plans. In his career, he has launched several specialty oncology and immunology products, including the largest oral oncolytic distributed through the specialty channel. Prior to joining AssistRx, Mr. Dunning was the Senior Director of Strategic Development for Practice Fusion, the largest cloud-based EHR in the US. He made the jump from traditional marketing to HIT to help brands understand how to leverage HIT for marketing and translate the value of data into actionable insights. Mr. Dunning earned his BA in Communication Studies from Bloomsburg University of Pennsylvania and attended the University of Central Florida for graduate studies in healthcare administration.