MARKET BRIEF – Latin America Next-Generation Biosimilars Market: Opportunities & Future Growth
INTRODUCTION
Biopharmaceutical products represent one of the most important innovations in medical history. However, these breakthrough therapies, which are extremely expensive, owing to the magnitude of investment necessary in their discovery and development, drive a need for less-costly alternatives.
Latin America is a region full of opportunities when it comes to biologic drugs, especially biosimilars. There is a high expertise and development of biosimilars in Latin America, so there is a great interest of local and foreign pharmaceutical companies to penetrate the market in order to investigate, produce, and commercialize locally and on an international level. 
The biologics market will grow fast in the next 5 years, mainly due to the discovery of new molecules. The advanced technology and resources needed to produce biologics create high-entry barriers for small biotechnological companies. This explains why the total biologics market in the region is dominated by big multinational companies. These companies are massively investing in R&D in order to stay ahead of the biosimilars market by constantly offering new innovative products.
Despite the efforts of big multinationals to produce breakthrough biologic drugs, the Latin American biosimilars market is constantly evolving, keeping itself competitive. In addition, the recent changes in local regulations positively affect the biosimilars market and drive the race against innovative biologics.
The main challenges faced by participants in the Latin American biosimilars market are related to the high costs of R&D and the clinical trials required proving product effectiveness and safety, along with the need to maintain low final prices. Consequently, to grow their business, regional biologics manufacturers seek to license out their products to global players. Global pharmaceutical companies and local distributors outside Latin America seek Latin American biosimilars partners from which they can purchase APIs or license finished products for their own markets.
The public market in Brazil represents the major share of the biosimilars market. This is mainly because the government provides universal access to biologics to the population, as most of the population cannot afford these expensive products. The majority of private healthcare insurers do not cover treatment costs of certain diseases related to these drugs because of their high cost.
While current regulations allow the registration of generic versions of conventional pharmaceutical products, the biosimilars drug regulation pathways are still not very clear in some Latin American countries. Regulations are being adjusted to facilitate manufacturing and registration of biosimilars that will greatly expand this market in Latin America. Companies interested in investing in these high-cost drugs require access to international markets. Thus, companies complying with newly developed regulations in Latin America will be better positioned to comply with standards in highly regulated markets.
In Latin America, the first type of biosimilar products to enter the market was insulin: granulocyte colony-stimulating factor (G-CSF), erythropoietin, and human growth hormone. Later, interferon arrived in the region, and finally, monoclonal antibodies.
The monoclonal antibodies market is still in a nascent stage and requires further development. Many molecules are in the pipeline to be launched within the next 2 years. Prices for these products are higher than the traditional biologics market, which will drive an increase on the total biosimilars market during the penetration phase. Later, pricing will decrease as numerous monoclonal antibody biosimilars will compete in the Latin American market, reducing its growth rate.
Current biosimilars compete in a more stable and mature market. Pricing will still be affected by local inflation, new competitors that will invest in this market, and the lack of pricing controls. 
In the past, it wasn't difficult to get sanitary approval for the production and commercialization of biosimilars in Latin America, as the regulation was not clearly established. Thus, there is a large number of biosimilars in the market that were approved in the past and that may not have the quality standards that the international market requires. New companies will be required to comply with more demanding registration processes, which will ensure the production of molecules with a higher quality than the ones registered in the past.
In addition, intellectual property is not protected across all Latin American countries, so companies are allowed to register biosimilars of innovative biologics drugs protected in other regions. Hence, innovative companies compete in the market with lower-priced products with similar chemical structures, in a clear disadvantage. As a response, they are putting competitive strategies in place to prevent the penetration of biosimilars in the market. For example, they educate physicians, public tenders, and medical insurance decision-makers on the differentiation between innovators and biosimilars, arguing that each single molecule may be different from the other, which makes the production process and clinical trials conducted by the manufacturing company extremely important.
LATIN AMERICA MARKET OVERVIEW
According to Frost & Sullivan's Global Next-Generation Biosimilars Market analysis, published in November 2013, the Latin America biosimilars market will continue to grow from approximately $123.1 million in 2013, to approximately $631.5 million in 2019, at a compound annual growth rate (CAGR) of 38.7%. The market will experience growth due to several reasons.
• While some types of biologic drugs have reduced prices, monoclonal antibodies are by far more expensive within the biologic drugs group. Monoclonal Antibodies have several indications: oncology, allergy, and rheumatoid arthritis to name a few, thus the number of patients that are candidates for their use is high. Furthermore, the entrance of products, such as rituximab, etanercep, and racotunumab in Latin America will expand the biosimilars market.
• The improvement of local regulations will encourage multinational pharmaceutical companies to enter into Latin America, to manufacture and commercialize biosimilars to later be launched and exported to global markets, as Brazil, Mexico, and Argentina are taking measures to elevate the level of standards to register biologics. 
• The Latin American public healthcare system offers universal access to medications for certain pathologies, hence, the lower costs of biosimilars will favor choosing biosimilars over innovators, thus reducing the financial burden for the acquisition of these drugs. Therefore, governments are funding initiatives to expand investments in the local production of biosimilars.
• Biosimilars of globally patented biologics is plausible in Latin America and limited to countries not recognizing intellectual property rights. Patent expiries of blockbuster biologics over the following 3 years will open large markets to existing molecules.
• Several global pharmaceutical companies have chosen the Brazilian market for their geographical expansion for its 201 million habitants and increasing economy. Because of their capabilities in the biosimilars market, they will help expand the market faster with only local companies.
• Many small- and medium-size companies are conducting research with biologic drugs. These companies are not only planning to launch biosimilars but also innovative biologics that will probably, at the same time, be launched by other biotechnological companies as biosimilars where intellectual property rights are not enforced.
• Latin American companies have been working on biologic products for 20 years. There is an important pool of knowledgeable and experienced professionals, offering significant talent to support foreign or local investments on biologics products.
The insulin biosimilars market will be impacted by the entrance in 2016 of Eli Lilly's long-acting insulin, which is a similar version of Sanofi's blockbuster Lantus. The Brazilian government's $215-million dollar investment for the production of insulin biosimilars will drive the reduction of innovator pricing, due to the increased market competitiveness. Sanofi and Novo Nordisk developed new molecules to prevent a market share loss. Sanofi's U-300 and Novo Nordisk's Tresiba are two long-acting insulins, which are expected to be launched in Latin America in 2015 and 2014, respectively.
Interferon's market will experience growth in the coming years as researchers discover new indications for the use of this type of drug, entering new therapeutic areas.
Human growth hormone and Erythropoietin are being used for recreational purposes. The first is being used for cosmetic treatment, as it reduces body fat and increases muscle; and erythropoietin improves athletes' physical performance and endurance. These two are mature markets but will continue to grow in the future, mainly due to the aforesaid uses. Most of the erythropoietin available in Latin America is in biosimilar format. Locals had a competitive advantage in time to market over innovators, due to the lack of intellectual property rights protection.
The key Latin American biotechnology companies specializing in biosimilars, such as, Sandoz, Amega Biotech, Biosidus, Sinergium Biotech, Probiomed, Orygen Biotecnologia, EMS Farma, and Blausigel, are working on developing new biosimilars to stay ahead of competition. These companies' investment on new molecules allows them to be always in the vanguard in the biosimilars market. As the region is one of the most interesting in the world for the production of biosimilars, many local and foreign companies are trying to establish operations in Latin America. The focus on research and development today is on monoclonal antibodies due to their high potential revenues. Monoclonal antibodies' market is in a nascent stage, which offers large opportunities to biotechnological companies.
OUTLOOK
The Latin American Biosimilars market will grow at a significant rate in the next 5 years. The importance of establishing a rigorous regulation will stimulate this market growth. The investments of local and foreign biotechnological companies for the R&D of biosimilars will be increased by the improvement of Latin American regulations. Companies around the globe are intending to enter into the biosimilars market or expand their current biosimilars business, as this is a high market to be developed. Emerging markets are a viable way to introduce and develop biosimilars. 
The challenge for biosimilars companies is in balancing profit versus costs of R&D. These drugs must comply with global quality standards, offering similar safety and effectiveness as the innovative medication, but maintaining reduced prices. Therefore, biopharmaceutical companies that produce biosimilars must invest in highly trained professionals, costly technologies, and manufacturing plants. In the biosimilars market, pricing is one of the key elements of companies' competitive strategy. In many Latin American countries, such as, Brazil, Mexico, and Argentina, certain insurers do not cover some treatments with biologic drugs. Consequently, patients have to either purchase the medication out-of-pocket or acquire biosimilars though the government. Thus, the lower the prices, the higher the sales would be in both the public and private sectors.
Latin America is an interesting region when it comes to the biosimilars business. Many local companies with experience in this market have excellent growth strategies, as they understand the importance of re-investing in R&D and manufacturing plants and procedures to meet and exceed quality standards. They are able to compete with innovative companies producing high-quality molecules but still offer lower final prices to patients, governments, and private insurers.
The world should look within this region to local companies' best practices, as well as governments' biosimilars development plans to get a clear example of how to succeed and develop the biosimilars market in other emerging countries. 
To view this issue and all back issues online, please visit www.drug-dev.com.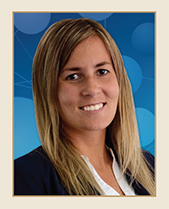 Lucila Rocca is an Industry Analyst with Frost & Sullivan's Global Healthcare Practice. Her expertise lies in pharmaceutical products, medical devices, and medical education. Ms. Rocca's knowledge base centers on conducting thorough market analysis and development of forecasts within the competitive Latin American Healthcare landscape, as well as managing and executing market intelligence consulting projects. She earned her BS in Nutrition from the University of Business and Social Sciences of Buenos Aires. For more information on Frost & Sullivan's global Healthcare practice and offerings, please email jennifer.carson@frost.com or visit www.frost.com.