DIAGNOSTIC TESTING – Diabetes Diagnostic Testing: A Move From Invasive to Non-Invasive Testing
INTRODUCTION
With each passing year, the scope of the diabetes epidemic becomes more evident. According to the International Diabetes Federation (IDF), there are currently more than 246 million people with diabetes worldwide, and this population expects to grow to 380 million by 2025. It is estimated that at least 50% of individuals with diabetes are unaware of their condition. Diabetes is the fourth-leading cause of death in the US and seventh globally. Its complications include heart attack, stroke, blindness, kidney failure, and amputation.
The potential human and economic costs of the diabetes epidemic are staggering, but the opportunity to reverse the health and financial toll by bringing the epidemic under control also offers great rewards. There is a pressing need for better diabetes management solutions to track and diagnose this disease, and avoid the human and economic costs of its complications at an early stage. Diabetes accounts for approximately 5% to 10% of the nation's health budget.
Figure 1 shows the evolution of the diabetes testing market. Although the third generation is currently dominant, much of the innovation prevails in the fourth-generation testing. This article will focus on the innovations around self-monitoring glucose meters and continuous glucose monitoring devices. Frost & Sullivan performed in-depth competitive intelligence on some of the technologies and non-invasive techniques to highlight key companies to watch in 2015 and beyond.

​
INNOVATIONS FOR CONTINUOUS BLOOD GLUCOSE MONITORING (CGM)
Improvisations have been made at a sensor level to enable the highest possible accuracy. To continuously monitor glucose levels, vendors are proactively researching several methods using different technology traits. Figure 2 gives a comprehensive view of the types of companies pursuing diverse technology channels to effectively differentiate their product.

​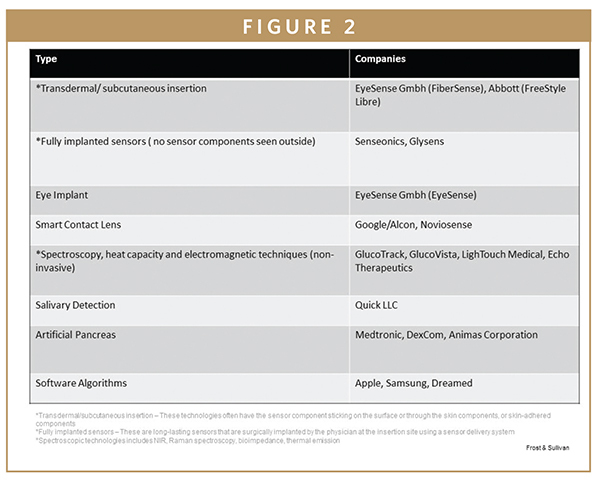 Many of the products are already in the market, while some are still in the process of clinical trials. The CGM space is also experiencing an uptake of spectroscopic technologies involving Near InfraRed (NIR), Raman spectroscopy, bioimpedance, and thermal emission that will pave the way for non-invasive testing.
ARTIFICIAL PANCREAS (AP), CLOSED-LOOP SYSTEM, BIONIC PANCREAS – IS THIS A POSSIBILITY OR A REALITY?
At the American Diabetes Association, the possibility of an AP becoming a reality was discussed. Several vendors are eyeing AP algorithms that communicate with the pump to initiate a closed-loop system. Major progress has been made in developing this technology and is still considered a near-term technology.
A few precursor systems are already in the market. Juvenile Diabetes Research Foundation is massively supporting these studies and has demonstrated the success in low-number patient clinical trials; these are now moving toward commercial development and FDA clearance.
A new company, TypeZero, founded by Dr. Boris Kovatchev and his team at the University of Virginia jointly presented the findings of the Phase II results of the Diabetes Assistant (DiAs) AP algorithm system. The outcomes support the development of larger international clinical trials to confirm the system's safety, efficacy, and commercialization.

​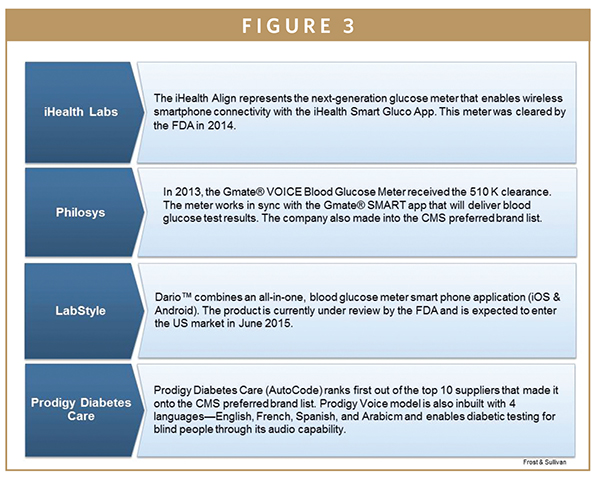 ONGOING DEBATE ON HBA1C POINT-OF-CARE TESTS
For years, there have been discussions about the effectiveness of the biomarker HbA1c. HbA1c, which measures glycated hemoglobin, can only be measured every 3 to 6 months. This allows diabetes to progress unchecked for long periods of time and hinders healthcare providers' ability to rapidly evaluate therapy effectiveness. Studies indicate that point-of-care testing or self-monitoring of HbA1c levels should always be verified with laboratory test results, and decisions should not be taken in response to results from CLIA-waived, point-of-care HbA1c meters.
There is an unmet need to control diabetes in a more effective manner. The frequency of available technologies for diabetes monitoring is currently too short (every day) or too long (3 to 6 months). Studies have also demonstrated both glucose testing and the HbA1c testing have low compliance rates for type 2 diabetics. Given challenges of testing, such as the timeframe, frequency, and accuracy, alternative biomarkers have been studied to bridge the gap between the self-monitoring blood glucose (SMBG) and A1C tests to better manage diabetes.
Glycated albumin (GA), a monthly measurement for glycation, is widely endorsed as the best potential marker for assessing diabetes. It is being used with success in a laboratory setting. GA is the ideal analyte to measure short-term glycation; showing protein damage has occurred over the previous two to three weeks.
Epinex Diagnostics has developed the Epinex G1ATM Rapid Diabetes Monitoring Index Test. The test is currently under clinical evaluation. Several other companies are pursuing alternative biomarkers to prove efficiency and cater to the unmet need that exists within the diabetic community.
THE SELF-MONITORING BLOOD GLUCOSE (SMBG) MARKET
In the US alone, the SMBG meter contributed $407.6 million in 2014 via the sale of 18.5 million meters. The strip market contributed $3.63 billion with 8.44 billion sold. The SMBG meter market is expected to remain moderately favorable due to the new smartphone connectivity features. However, continuous monitoring and non-invasive methods of glucose testing will still prove to be a threat to the market. With the expensive nature of these tests and technologies, access will still be limited to high-end meters. Most meters today are offered for almost the same price, and every meter is provided with a minimal USB download option; this will provide some market growth.
With the Affordable Care Act, more patients will have secured access to health insurance. This will provide an opportunity for manufacturers to test the undiagnosed population, which accounts for at least 30% of the diabetic community in the US. There is minimal price difference in the cost per strip among manufacturers. The price per strip tends to fluctuate between 35 cents and 45 cents. Due to heavy competition, vendors are focused on volume sales with lower pricing strategies. In most cases, a strong brand value helps in sales, and Tier II vendors tend to suffer the consequences of the negative outcome. The strip market is characterized by heavy price erosion and tends to flatten the growth of the market. The conventional SMBG meter and test strip market is experiencing heavy price pressure, with over 88 branded meters in the US market alone. Given there are heavy reimbursement constraints for mail order pharmacies, the SMBG market reached market saturation in 2013.
In addition, digital health technology is now invading this space. Smart phone connectivity and other features, such as cloud and mobile applications, are luring customers to move to innovative meter technologies. Online sales of meters and strips are increasing. Popular eCommerce vendors (eg, Amazon) are the leaders in online supplies.
Frost & Sullivan outlines interesting companies that have used effective product differentiation strategies to compete in the saturated market. These companies are strong competition for the market leaders, such as LifeScan (J&J), Roche, Bayer, and Abbott.
To view this issue and all back issues online, please visit www.drug-dev.com.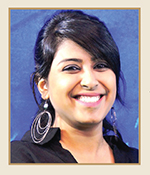 Divyaa Ravishankar is a Senior Industry Analyst for Frost & Sullivan's Life Sciences practice. She has diverse expertise within healthcare IT and life sciences with a focus on in vitro diagnostics. Her expertise constitutes of laboratory research, management consulting, and competitive intelligence. To supplement her expertise, she also has broad-ranging industry experience in varying sectors, where she has established long-standing working relationships with leading industry participants in areas like clinical diagnostics, pharmaceuticals, and biotechnology. Ms. Ravishankar, earned her MS (Hons.) in Biological Sciences from Birla Institute of Technology and Science, Pilani, India. For more information on Frost & Sullivan's global Life Sciences practice and offerings, please email kayla.belcher@frost.com or visit www.frost.com.