CLINICAL TRIALS – It's Time to Revamp the Unsexy Plumbing of Clinical Trials
INTRODUCTION
There is no doubt that clinical research is critical to the advancement of medicine and public health. But conducting such research is a complex, resource-intensive endeavor that relies on a multitude of stakeholders, workflows, processes, and information systems. Clinical trials play an essential role in the drug development process by effectively demonstrating the efficacy and safety of a pharmaceutical compound – but they are not for the faint of heart, conducting even one is a monumental task with complex processes and issues that can surface and derail a study's timeline. As a result, delays in regulatory filing, market entry, and ultimately, the delivery of new therapies to patients are all too common.
With a large number of drugs coming off patent, known as the patent cliff, there is intense pressure to speed clinical trials and restrain costs, but inefficiencies tied to complicated protocols, globalization, and paper-based methods have stalled these efforts.
Pharmaceutical companies also need an efficient process for eliminating unsuccessful trials earlier or intervening before a "rescue" is required, which enables resources to be deployed more effectively. Because clinical trials are a major overhead, improved cost control and effective management of resources are key corporate objectives.1 According to the Clinical Trials Transformation Initiative (CTTI), most of the costs incurred in clinical trials are associated with human time and effort, so unnecessary complexity can be both burdensome and expensive.2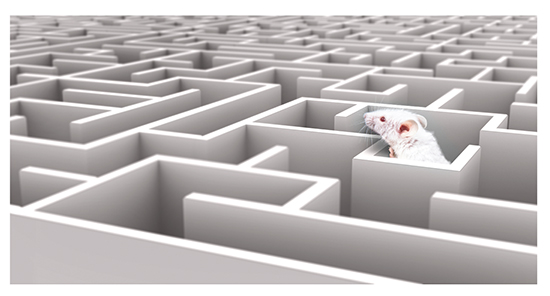 These issues notwithstanding, the sheer number of potential therapies that are coming into the clinic is exasperating patient enrollment challenges. Unfortunately, such enrollment barriers mean treatment options often don't make it to patients in a timely matter, if at all. According to a report from a major National Cancer Institute (NCI) and the American Society of Clinical Oncology (ASCO) sponsored conference, "Poor enrollment onto trials threatens to slow progress in cancer care at a time when advances in science are enabling new opportunities for prevention and treatment."3
TECHNOLOGY BRINGS OPPORTUNITIES & CHALLENGES
Growth in regulatory complexity and global outsourcing has created unique challenges and a multitude of technological solutions aimed at automating clinical operations. Technology solutions in the eClinical stack, such as clinical trial management system (CTMS), electronic data capture (EDC), electronic trial master file (eTMF), and study startup (SSU), represent quantum leaps forward for the industry, but also have their share of challenges. The reality is that often these systems are not integrated, resulting in an array of technologies that offer invaluable, yet different, views of the clinical research environment. Frequently, lack of or poor integration between such critical systems leads to manual reconciliation of data that is linked but resides in two or more different systems, representing a time sink for study teams that not only reduces their productivity but can lead to delayed or poor decision-making. It also does little to promote collaboration; disparate systems inevitably lead to a proliferation of Excel spreadsheets across the organization used by individuals to track key data for which there is no single source of the truth. The problem goes far beyond a technology integration challenge. At its core, clinical research paradigms are shifting, driven by new technologies that move the focus from back-office data capture and aggregation tools that are loosely integrated to cloud-based apps and modern application development architectures that enable teams to collaborate in real-time.
It's long overdue. Cloud-based technology has been transforming many sectors of the economy and now it is finally poised to address clinical trials – one of the most manual, error prone, complex, bureaucratic, and, above all else, expensive bottlenecks in the pursuit of new disease treatments.
According to research by leading analyst firms IDC and Forrester, the cloud has become a core element of an enterprise's technology strategy.4 Over the past few years, the conversation around cloud adoption has moved from "if" to "when" and "how." The cloud remains one of the most disruptive changes in computing in years with a compelling value proposition that continues to propel adoption. It now drives transformative innovation, enabling organizations to compete more effectively by instantiating processes that deliver reduced cycle times and increased productivity. The emergence of a global computing cloud heralds the arrival of entirely new classes of innovation across applications and markets, including healthcare.
Technology adoption is most obvious at the front end of healthcare, where health payment solutions, data analytics tools, telehealth, wearable devices, and other products and services are addressing the needs of both businesses and consumers. But just as important is what's happening behind the scenes, in the healthcare system's back-end infrastructure.5
While many individual aspects of the clinical trial process could be enhanced, Janet Woodcock, MD, Director, Center for Drug Evaluation and Research (CDER) at the Food and Drug Administration (FDA), calls for a focus on "transformational change in the way clinical research is conducted."6 She describes a vision of clinical research in the United States akin to the national highway system or the national energy grid – in other words, infrastructure, which could link research and community practice, and facilitate universal participation in the generation of new clinical evidence and its subsequent adoption by physicians.
But what exactly does clinical trial infrastructure mean? In 2010, the National Academy of Sciences took a look at the key elements a clinical trial infrastructure.7 They published the results of a workshop conducted by the Institute of Medicine (IOM) on transforming clinical research in the United States. A number of workshop participants lamented that most clinical trials are conducted in a "one-off" manner. The term "one-off" alludes to the current situation in which the necessary components of a trial (usually a single coordinating center and multiple research sites) are brought together for a discrete period of time and disbanded once the trial is completed. Significant time, energy, and money are spent on bringing the disparate resources for each trial together. Some workshop attendees suggested that efficiencies could be gained by streamlining the clinical trials infrastructure so that those investigating new research questions could quickly draw on resources already in place instead of reinventing the wheel for each trial. Sadly, the clinical trial infrastructure is much the same today as it was in 2010, but growing discontent, dismal performance metrics, financial pressures, and new technologies are finally moving the needle. And while automation has been strongly focused on study conduct, stakeholders are becoming increasingly aware that better study startup (SSU) processes are linked to shorter clinical timelines renewing an emphasis on better infrastructure, resulting in better study quality, faster start-up times, and fewer costly one-offs.
Study start-up, a perpetual bottleneck in clinical trials, includes activities, such as country selection, pre-study visits, site selection and initiation, regulatory document submission, contract and budget execution, and enrolling the first patient.
Jeff Kasher, President of Patients Can't Wait, and formerly VP Clinical Innovation and Implementation at Eli Lilly and Company, comments "With globalization expanding its footprint, improved study start-up is essential for building speed into the clinical development process. Conducting clinical trials in places with unfamiliar regulatory pathways and limited infrastructure is highlighting the value of study start-up technology that allows for better SOP and regulatory compliance."
HOW THE CLOUD IS TRANSFORMING STUDY START-UP: THE "CONNECTED EXPERIENCE"
Agile companies are seizing opportunities around the cloud to drive innovation by creating operational efficiencies and engaging study teams in new ways. Whether an enterprise wants to consume or offer cloud services – they can leverage the cloud to achieve new levels of the "Connected Experience" across the clinical research value chain, from the study team to investigators and contract research organizations (CROs).
So what does the "Connected Experience" look like in the context of study start-up? Timeline reductions are achieved using: alerts (which are automatically triggered as the clinical trial unfolds), document collection, and version control and status reporting, which reduce the number of hand-offs, errors, and downtime events that can occur during the start-up phase of clinical trials. The use of a purpose-built study start-up tool allows for the seamless sharing and visibility of documents and associated information in real-time (globally) facilitating hand-offs. Delays due to documents sitting in siloed email boxes are eliminated as role management ensures continuity in the absence of a team member and real-time reporting negates the need for status meetings, where dated, manually prepared reports are reviewed for budget and timeline compliance.
The SSU infrastructure allows milestones to be tracked, improves communications among partners, acts as a central repository for study documents, and integrates the flow of information from various data sources in a compliant manner.

With the advent of intelligent document routing technology, stakeholders have the ability to support country-specific document regulatory workflows. This functionality automates compliance with SOPs, which, in conjunction with regulatory guidelines, help improve the operational efficiency of clinical trials. Historically, regulations have not provided specific guidance on the format or content of SOPs, allowing companies to design SOPs that best conform to their unique practices.8 But the long history of their being confusing, overly complex, or existing in paper format has led to their less than consistent use, even avoidance.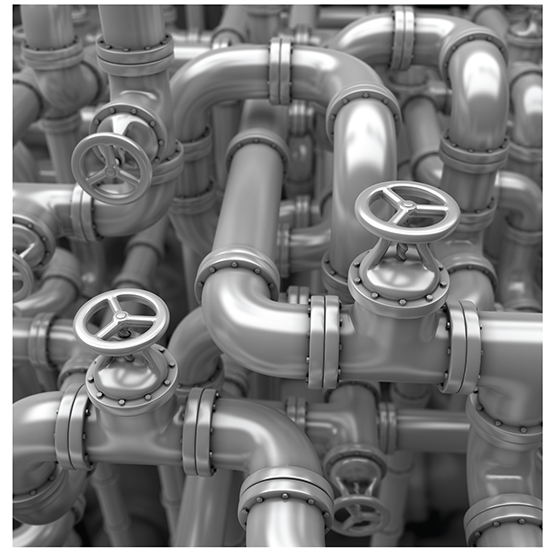 These infrastructural changes represent a transformational change envisioned by Woodcock, combing data integration with innovative cloud-based solutions and advanced APIs for seamless integration. Using this approach, bottlenecks that typically occur throughout the start-up phase of clinical trials are reduced, bringing greater efficiency to the critical path and tighter adherence to timeline and budget. With these and other innovations dependent on integrated data, the unsexy plumbing at the backend of the healthcare system has never been more important and represents a plethora of opportunities to reduce costs, streamline processes, and shape the future of an industry that services all.
THE CLOUD IS THE KEY TO CONNECTING THE CLINICAL RESEARCH VALUE CHAIN
As clinical trials continue to evolve, drug companies will no longer be able to rely on existing, tried-and-tested manual methods or point solutions for success. Technology integration in the eClinical stack, though a necessary component of the solution, is not sufficient to bring about the step change in productivity that has to happen. Why? Collaboration and the "Connected Experience" means more than just being able to access the same data. It requires the translation of that data into targeted information based on user roles. It also requires the ability to distribute work throughout the team, with appropriate approvals and audit trails along the way, through configurable workflows. It's a new paradigm driven by service-oriented, cloud-based solutions that leave the unsexy plumbing of traditional clinical trial systems behind. The result? An end-to-end clinical trials infrastructure utilizing "best-of-breed" technologies to meet the formidable challenges that lie ahead.
REFERENCES
1. Pharmaceutical Clinical Development: Electronic Data Capture (EDC) as a means for e-clinical trial success https://www-07.ibm.com/services/pdf/IBM_Consulting_Pharmaceutical_clinical_development.pdf.
2. Transforming Clinical Research in the United States: Challenges and Opportunities: Workshop Summary. http://www.ncbi.nlm.nih.gov/books/NBK50882/.
3. The National Cancer Institute–American Society of Clinical Oncology Cancer Trial Accrual Symposium: Summary and Recommendations. October 15, 2013, doi: 10.1200/JOP.2013.001119. http://jop.ascopubs.org/content/9/6/267.long.
4. 5 IT industry predictions for 2016 from Forrester and IDC. Available at: http://www.cio.com/article/3006976/it-industry/5-it-industry-predictionsfor-2016-from-forrester-and-idc.html.
5. Techcrunch "Unsexy Plumbing," Integrated Data and The Future of the Healthcare System. http://techcrunch.com/2015/12/06/unsexy-plumbing-integrated-dataand-the-future-of-the-healthcare-system/.
6. Transforming Clinical Research in the United States: Challenges and Opportunities: Workshop Summary. http://www.ncbi.nlm.nih.gov/books/NBK50882/.
7. Institute of Medicine (US) Forum on Drug Discovery, Development, and Translation. Transforming Clinical Research in the United States: Challenges and Opportunities: Workshop Summary. Washington (DC): National Academies Press (US); 2010. 1, Introduction. Available from: http://www.ncbi.nlm.nih.gov/books/NBK50879/.
8. Kumar M. SOPs: Least understood, most important tool to ensure regulatory compliance. Regulatory Focus. October 2011. Available at: https://www.amarexcro.com/articles/docs/RAPS_Focus_SOPs_Oct2011.pdf. Accessed February 15, 2016.
To view this issue and all back issues online, please visit www.drug-dev.com.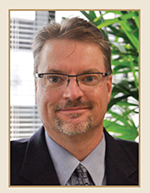 Craig Morgan is a technology and life sciences management professional with more than 15 years of experience in the application of informatics and bioinformatics to drug discovery. He currently heads up the Marketing and Brand Development functions at goBalto, working with sponsors, CROs, and sites to reduce cycle times and improve collaboration and oversight in clinical trials.