Bioavailability & Solubility
WEBINARS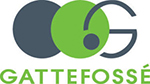 4/13/2021
The Rule of 5 suggests that, for oral bioavailability, a better chance for oral absorption is obtained when the molecules are within the parameters of the Rule of 5'. However, the pharmaceutical industry is achieving oral efficacy with drugs that exceed….

3/10/2021
Access our webinars on solubility strategies & pediatric drug development….
WHITE PAPERS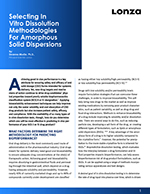 4/28/2022
Read about how achieving good in vivo performance is a key attribute for ensuring safety and efficacy of oral solid dosage (OSD) forms intended for systemic delivery.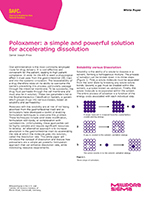 4/21/2022
This white paper will introduce the concept of dissolution and discuss how poloxamers are a simple yet powerful formulation approach that can enhance dissolution rate, while minimizing resource requirements.

3/31/2021
Due to the increasing demand for drug delivery systems that are able to improve the properties of low soluble, poor permeable, or highly dosed new and existing drug substances, technology-driven CDMOs can offer a wide range of technology platforms to overcome such challenges….