ADVANCED DELIVERY DEVICES – New Drug Delivery & Stabilization Platforms Gaining Global Interest
The launch by Nova of two stabilization and drug delivery platforms that have the potential to revolutionize the delivery of vaccines, therapeutics, and diagnostics, while significantly cutting costs, has attracted sharp interest from pharmaceutical and biotech companies around the world.
Both the patented Hypodermic Rehydration Injection System (HydRIS) and Vitrified Readily Injectable Suspension (VitRIS) are aimed at entirely removing the need for cold storage, achieving faster dissolution and providing aseptic-grade pharmaceutical products, and are now available for clinical evaluation following efficacy trials.
Created to complement Nova's advances in aseptic processing, they are genuinely novel, ground-breaking technologies that provide a truly viable response to the significant challenges faced by those trying to solve the world's vaccination problems, where vaccine delivery and drug stability are among the many obstacles for some developing countries.
It is for this reason in particular that we have been receiving such a great deal of interest from pharma and biotech companies seeking to solve many of the issues they have around stabilizing the medicines of tomorrow, including vaccination efforts in regions and countries where infectious diseases affect millions every year.
HYDRIS 
HydRIS is a drug delivery device that has been developed to stabilize vaccines in a ready-to-inject-format with the particular aim of eliminating the necessity to refrigerate vaccines, and as such, has far-reaching applications in therapeutics, field medicine, bio-defense, and diagnostics.
It works by drying a mixture of active ingredients and a blend of amorphous, glass forming sugars on to a filter paper-like membrane, which is then enclosed in a plastic casing. The casing has ports at either end for a needle and syringe, allowing liquid from the syringe to flood the device and instantly reconstitute the dried material before its injection into the patient.
We have tested the device with conventional vaccines, labile products, and highly sensitive live virus and bacterial vectors, which were kept stable for prolonged periods at elevated temperatures as high as 45°C without any product degradation.
The potential of HydRIS to meet global healthcare challenges related to storage and stability has been underlined by a successful proof-of-concept study by scientists at Oxford University, UK.
We know that a significant proportion of vaccines across the world are destroyed because of improper storage, and we set out with the focused aim of creating solutions that allow products to be kept at ambient temperatures wherever in the world they may be.
As well as enabling a marked reduction in costs, the benefits for human health are significant when we bearing in mind that the device's ready portability significantly simplifies logistics, a crucial element when delivering vaccines that are thermo-stable at tropical temperatures to people in developing countries.
The HydRIS device is small, lightweight, and especially robust, making it suitable for a very wide range of possible applications – whether that is a mass vaccination program in developing country, battlefield applications, or preparing for possible pandemics.
VITRIS & AEROSPHERES 
Our second stabilization platform, VitRIS, is currently being evaluated by a number of global pharma firms who are making early feasibility enquires, and we are currently evaluating a project to produce a pentavalent vaccine against childhood diseases.
The process provides a stable, ready-to-inject suspension, which can be used without any additional reconstitution steps at the point of administration using nothing more than a standard syringe and a needle. Even highly unstable products are then able to be stored for long periods without the need for refrigeration.
VitRIS technology, which is based on an aseptic spray-drying process, can produce stabilized product in dry powder format that can be instantly dissolved upon reconstitution. This platform, known as AeroSpheres, is now available to pharma and biotech companies as a viable alternative to lyophilisation.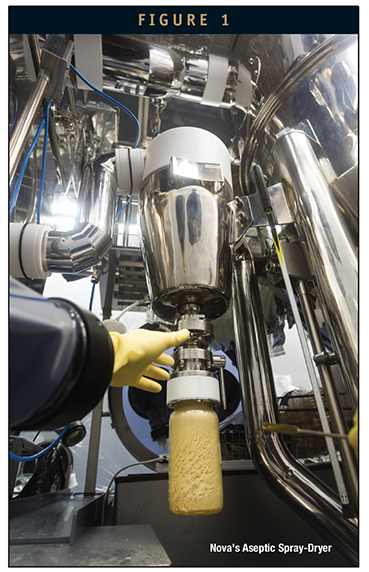 Based on the well-established industrial spray-drying process, APIs are mixed with water-soluble glass formers and aseptically spray-dried as solid, non-crystalline glass, thus producing a highly polished microsphere in which the product is immobilized and stabilized.
The stabilized powders can be suspended in a nonaqueous liquid, matching the density of the powder with the density of the liquid, to prevent the powder from floating or sinking. What we have managed to do at Nova is master this challenging density-balancing process, with the result that we are now able to offer it as a service to our clients.
In a further development to the technology, we have acquired the expertise to manufacture patented Aerospheres, which, during spray-drying, creates hollow microspheres with a thin shell wall around the API. Thermo-stable, Aerosphere  dry powder can cut dissolution rates by a factor of 10 in comparison with conventionally spray-dried powder.
Trials have shown that the VitRIS and Aerosphere technologies can be successfully applied to a large number of pharmaceutical preparations, including vaccines, insulin, monoclonal antibodies, recombinant growth hormones, proteins, enzymes, and nucleic acids and live biologics.
ASEPTIC SPRAY-DRYING 
Fundamental to Nova's innovative platforms are its aseptic processing capabilities. We have had aseptic lyophilization capabilities for a number of years and continues to offer the service to a wide range of clients, from large pharma to small biotech. Increasingly though, clients began began to seek an alternative to lyophilization to reduce costs and address other, associated problems.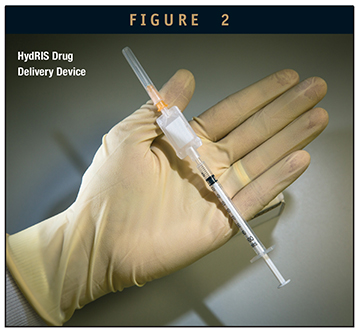 As a result, we concentrated on pioneering aseptic spraydrying in clinical manufacture, and have experienced such significant demand that we are currently planning substantially increased capacity to allow commercial manufacture of spray-dried powder. We predict that the next 5 years will see greater uptake of the process as a more viable alternative to traditional lyophilization. 
We are not surprised by the call for it. Although, as we know, spray-drying has been used by the pharmaceutical industry for some time, notably in API manufacture, it has not been available for manufacturing injectable-grade products, for example, vaccines, under truly aseptic conditions. 
At Nova, we have found the technology fundamental in creating novel pharmaceutical products – indeed, VitRIS has been developed to complement Nova's marked advances in aseptic spray-drying, a truly enabling technology whose tight control over particle characteristics leaves open all avenues for drug delivery and presentation. 
Where new drug development is concerned, we are witnessing a markedly increased demand in therapeutic areas, such as oncology, especially when clinical trials demand repeat dosing. Spray-drying will offer pharma and biotech companies greater efficiencies, quicker processing, and greater flexibility.
We have recently undertaken a number of projects for which the use of spray- drying, under truly aseptic conditions, has not only been beneficial, but in some cases, has been essential in order to meet certain criteria for quality and delivery.
One of the primary benefits of aseptic spray-drying over lyophilization is that it subjects the product to gentler processing conditions. A major drawback to lyophilization is that it does expose active ingredients to freezing temperatures, which can cause irreversible damage to their composition. During spray-drying processes, sensitive "actives" within the product are not subject to high temperatures for any prolonged period of time, which minimizes in-process damage to the product. The evaporative cooling effect during drying further minimizes any potential damage to the product by heat, which means that even highly labile products are compatible with the technology.
One of our largest current spray-drying customers is the Dutch company The Medicines Company, formerly Profibrix B.V, which has developed a new haemostat product based on a blend of spray-dried microparticles containing the clotting factors Fibrinogen and Thrombin. Essential to this product is the fact that the spray-dried active clotting proteins can be mixed in the final presentation and stored at room temperature without initiating coagulation, an outcome not possible if the product is formulated as a liquid.
We have manufactured late-stage clinical trial material at commercial scale to supply the ProFibrix pivotal trial FINISH-3 and are preparing for commercial supplies in the future that require kilogram quantities of powder. When we note the volumes required, the high-capacity spray-drying capability is essential for product realization.
From an economic standpoint, spray-drying requires less financial investment and operational time compared to a similar-scale lyophilization plant, with the efficiencies it generates benefiting clients in a number of ways.
When high throughput is required, a significant cost reduction is achieved as aseptic spray-drying is a reliable continuous process that facilitates high-volume manufacture. There are various situations in which this is crucial to pharmaceutical firms, such as when large quantities of a vaccine or drugs are required for stock-piling under emergency situations.
Lyophilization's ability to meet such demands is highly limited because it is a batch process, meaning the quantity of product that can be manufactured is, naturally, restricted to the size of the lyophilizer. Up to now, we have aseptically spraydried pharmaceutical biologics continuously for up to 5 days to manufacture large, kilogram quantities of power. Generally, lyophilization cycles take a number of days, and in some cases, weeks, to finish, but equivalent quantities can be manufactured using spray-drying within a shorter period, due to high-volume capacity, which at the same time, uses less energy in the process.
Once spray-dried, the product can be filled aseptically into various presentations, including vials, syringes, medical devices, and capsules. We have been able to extend cost-savings for clients using this process as the spray-dried powder can be aseptically blended, filled, and finished under the same roof.
The impact spray-drying has on product quality renders it essential for certain drug preparations. Through particle engineering, spray-drying enables further development of the product, offering improved characteristics that can result in greater bioavailability, rapid dissolution, or improved flowability.
Pharmaceutical firms have increasingly sought Nova's expertise when it comes to producing heat-stable multivalent vaccines in a spray-dried format. Many of these companies have approached us to enquire about proof-of-concept trials to demonstrate compatibility.
Using aseptic spray-drying, the separate components of the vaccine can be jointly or individually spray-dried (under conditions unique to each separate element) before being combined in the final delivery method. Such a process would not be possible using traditional lyophilization techniques.
To meet the increased demand from around the world for large-scale production, Nova is currently drawing up plans to expand our manufacturing capabilities to cater for full-scale commercial manufacturing volumes. Conversely, we have also experienced an equally global demand for much smaller volumes of powder, often from start-ups, in the very early stages of drug development. In instances like these, it is not economically viable to produce using our main manufacturing facilities. To meet this increasing demand for smaller test batches of aseptically manufactured powder, we have recently installed a series of scale-down spray-dryers operating under aseptic conditions. Our hope is that this capability will enable smaller companies, who work hard to secure sponsorship and funding for new drug candidates, to undertake feasibility studies that previously would have been beyond their financial reach.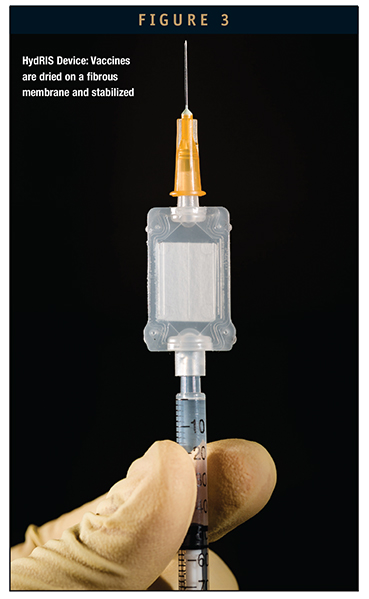 So we are happy to say that, in combination with our ability to undertake large- scale aseptic spray-drying, we have become a one-stop facility for early stage developments to commercial supply of aseptically spray-dried pharmaceutical products.
Our prediction is that the adoption of aseptic spray-drying by the global pharmaceutical industry will increase exponentially. When it comes to manufacturing innovative drugs using novel platforms, such as VitRIS, we have shown that it is not only more effective than lyophilisation, but may prove to be the only process capable of doing the job.
NOVEL DRUG DELIVERY 
We are also witnessing particular interest from pharmaceutical companies in another of our capabilities. A number of customers currently testing vialled powders are making serious enquiries around prefilled syringe delivery, as later-stage trials bring a new focus on effective presentations.
The driver behind this particular trend is a clinical one. As we are aware, when products are contained in vials, administrators have to open packaging and draw up the dose manually, which not only takes up valuable time but creates a risk that the dosage will be inaccurate or, worse, that an incorrect product could be administered. Prefilled syringes remove this risk and significantly boost patient safety.
Nova has experienced an encouragingly high demand for this presentation method as a component of diagnostic kits, and also from biotechs manufacturing antibodies, but their potential also spans liquid protein formulations and biosimilars.
Clinical factors are not the only consideration, however. Commercial drivers are also contributing to a greater interest, as firms seek to extend lucrative patents on drug blockbusters. This patent cliff has undoubtedly been greatly influential in altering the composition of the global pharma industry and contributed to some degree of fragmentation. Against its negative effects, however, should be the fact that it also presents exciting new opportunities. Those firms willing to embrace the latest technologies in drug delivery can reinvigorate existing drugs and conceive exciting new ones, thus leading the way in helping to meet the needs of a rapidly changing global healthcare landscape.
To view this issue and all back issues online, please visit www.drug-dev.com.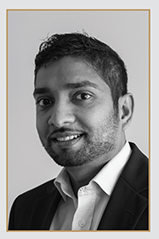 Dr. Sam de Costa is the Programme Manager for Thermo-Stabilisation & Aseptic Spray-Drying projects at Nova Bio Pharma Group. He is an experienced project manager with over 10 years of pharmaceutical R&D and medical device development expertise. He has been responsible for the development of HydRIS and VitRIS stabilisation platforms and was a principle inventor for the HydRIS medical device. At Nova, he also heads the team responsible for R&D of pharmaceutical aseptic spray-drying. He can be reached at +44 116 2230100 or at sam.decosta@novalabs.co.uk.