SUSTAINABILITY – Is the Pharmaceutical Industry Preparing Effectively for a Greener Future?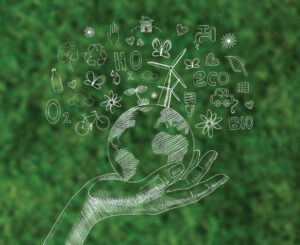 INTRODUCTION
To achieve the goals set out in 2021's COP 26 summit – and recently reiterated during COP 27 – governments around the globe have set targets to achieve net zero carbon emissions and create a greener future by 2050. To support this endeavor, en­ergy-intensive sectors, including the pharmaceutical industry, are under pressure to change practices and set their own ambitious targets to futureproof operations. At Owen Mumford, we re­viewed 25 of the biggest pharma companies reporting environ­mental, social, and governance (ESG) scores to see how the industry is performing. As a key delivery device partner for pharma companies, it is also critical we improve our own processes. The following highlights progress made to date to be­come more sustainable – including examples from our own jour­ney – and emphasizes areas where development has been lacking so far.
ENERGY REDUCTION
Policies to reduce energy usage throughout the pharmaceu­tical industry are well established with a combination of renew­able energy sources, self-generation of power, and increasing efficiency of manufacturing processes helping to reduce con­sumption.1 In one example, leading pharmaceutical companies have joined Energize, a program aiming to accelerate the adop­tion of renewable energy, by examining how companies can over­come typical market barriers to renewable energy procurement.2 Through the program, suppliers who may not otherwise have the internal resources or expertise are given the opportunity to par­ticipate in the market, and to learn more about renewable energy adoption and contracting.

Meanwhile, manufacturing initiatives often focus on reducing energy usage throughout the production line or in industrial buildings.3 This is part of our strategy at Owen Mumford. Our UK sites are now powered by 99%+ renewable energy sources, and we generate energy ourselves from on-site solar panels. UK and French sites are both supplied by green energy tariffs, and we aim for all our electricity to come from renewable sources by 2030.4 Our new state-of-the-art production facility in Witney is designed to achieve BREEAM certification – the world's leading sustainability assessments for buildings – and will ensure effective deployment of energy, heating, and cooling using the latest tech­nology and materials.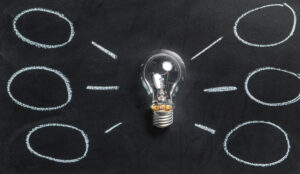 AIR EMISSIONS
Air emissions have received the most attention from pharmaceutical companies in terms of target setting. Almost 70% of companies in our review have defined tar­gets around air emissions, to reduce both carbon emissions and various gaseous pollutants, including acid gases, dust and aerosols, pharmaceutical "actives," and other volatile organic compounds. Targets are varied, with some setting overarching goals for emissions or carbon neutrality, while others combine these with separate targets to reduce direct and indirect car­bon emissions. In line with the Paris Agree­ment, companies are targeting carbon neutrality by no later than 2050, with the most ambitious hoping to achieve this by 2030. Through the Science Based Targets Initiative, Owen Mumford has also set its own target of reducing emissions by 50% by 2030, with a further goal of net zero by 2045.
WASTE EMISSIONS
While all companies in our review had goals to reduce their waste, only a quarter had set targets to reduce waste emissions by at least 25%. Variance is high in this category, with the most ambitious companies targeting zero waste by the end of 2025 and others yet to set firm targets. Some approach waste reduction by at­tempting to avoid landfill waste, while oth­ers are determined to pursue a zero-waste strategy. Future efforts to reduce waste will rely on the ability to re-use and recycle products that have typically been difficult to dispose of or designing products using more environmentally friendly materials. In the UK, up to 23 million medical pens are sent to incinerators or landfill every year, prompting one pharmaceutical com­pany to launch a recycling initiative. In No­vember 2022, the company shared that up to 700,000 pre-filled plastic injection pen devices would be recycled by the end of the year. This initiative is part of the company's Circular for Zero strategy, which commits to net zero emissions across its entire value chain by 2045 – in line with NHS England's ambition to be­come the world's first net zero national health service by 2045.5

We continue to operate with zero waste to landfill at Owen Mumford. We re­cently introduced a new baling method that has resulted in a 90% reduction in transport and improved our opportunities for recycling. Our capabilities for sorting production waste has expanded so it can be handled through the most appropriate channels for recycling. All our sites have recycling policies for waste cardboard and cartons, and we reuse materials such as pallets whenever possible. Following the COVID-19 pandemic, we have moved our finance and HR departments online, so they are able to operate completely paper-free.
WATER CONSUMPTION
Pharmaceutical companies have typ­ically been a major consumer of water. A variety of factors contribute to this con­sumption, including using water as an ex­cipient during synthesis or as a cleaning agent for rinsing vessels.6 Businesses are not only looking to reduce consumption but also to clean and reprocess waste­water to reduce their environmental im­pact. One major company is attempting to achieve water neutrality by 2025 – mean­ing consumption of fresh water will be bal­anced with recycling of wastewater. Water neutrality can be achieved through a multi-pronged approach: reducing exist­ing fresh water consumption by incorpo­rating reduce, reuse, and recycle principles; harvesting rainwater to offset outside fresh water use; and investing in watershed projects for sustainable water management.7 While water neutrality is a long way off for most, around half the companies in our review have set hard tar­gets to reduce water consumption with most aiming to make real inroads by 2030.
POLLUTION
Pollution is one area in which sustain­ability progress is lacking thus far. A recent study measuring the concentration of 61 active pharmaceutical ingredients (APIs) at more than 1,000 sites in 104 countries found that only two of the rivers were not polluted.8 Pharmaceuticals in the environ­ment can drive resistance of drugs and worsen Antimicrobial Resistance (AMR). Just one of the companies in our review has set targets around AMR – an area that needs swift action to prevent risks to the environment and wildlife. The longer the industry delays in taking firm action, the more difficult this issue will be to deal with, as microbes gain increasing resistance to medicine and become harder to treat. One organization working to address this is the AMR Industry Alliance, a coalition of more than 100 biotech, diagnostics, generics, and research-based pharmaceu­tical companies and associations joining forces to tackle AMR. Among the goals of the alliance are: investment in R&D to meet public health needs with new diagnostics and treatments; reducing the use of products that will increase AMR; improv­ing access to high-quality antibiotics; and reducing environmental impact of manu­facturing.9
PACKAGING
Packaging is also among those areas where companies are yet to make sub­stantial progress. Although 76% of com­panies had policies on packaging, only 13% had set concrete targets. Delays could be due to the challenge of selecting appropriate sustainable packaging that can provide quality and rigorous hygiene standards.10 Those with targets in place have ambitious goals, with one company aiming to use 95% paper packaging in 2022, and another looking to have 100% sustainable packaging by 2025. There may be associated cost-savings, with eco-friendly packaging often leading to lower shipping costs in light of the reduced weight of packing material.11
At Owen Mumford, we concluded a packaging audit in 2020 to help set goals for the future. We evaluated five packaging categories across our supply chain, focus­ing on carbon footprint, overall recyclability, plastics footprint, and plastics recyclability. Following this evaluation, we are looking to use sustainable packaging materials across all our regions, eliminate double packag­ing, and reduce packaging waste in pro­duction through new technologies.
 SUMMARY
The pharmaceutical industry is taking impressive and much-needed steps toward a cleaner future, with many valuable ini­tiatives in place. However, there is still much work to be done before the industry as a whole can be viewed as sustainable. The variance between the sustainability performance of different firms must be eliminated to create a truly sustainable in­dustry. Further innovations are needed, es­pecially with regard to packaging and pollution of which current measures are lacking.
REFERENCES
Fierce Pharma/ (2021). The energy switch: Big Pharma harnesses sun, wind and water in quest for a low-carbon future https://www.fier­cepharma.com/pharma/solar-wind-water-pharma-go-planet-as­trazeneca-novo-nordisk-novartis-and-amgen-talk-renewable.
European Pharmaceutical Manufacturer. (2021). COP26: Global pharma signs up to renewable energy initiative, https://pharmaceuti­calmanufacturer.media/pharma-manufacturing-news/pharmaceutical-sustainability-news/cop26-global-pharma-signs-up-to-renewable-energy-initiative/.
PwC. (2021). Towards a Net Zero future in pharma – the role of contin­uous manufacturing.https://pwc.blogs.com/health_matters/2021/02/to­wards-a-net-zero-future-in-pharma-the-role-of-continuous-manufac­turing.html_.
Owen Mumford. (2022). Responsible Action Report 2022. https://www.owenmumford.com/sites/owen-mumford/files/owen-mumford/responsibility/Responsible_Action_Report_2022_0_0.pdf.
Chemist & Druggist. (2022). Novo Nordisk to hit 700k injection pen re­cycling target as it eyes expansion https://www.chemistanddruggist.co.uk/CD136583/Novo-Nordisk-to-hit-700k-injection-pen-recycling-target-as-it-eyes-expansion.
European Medicines Agency. (2020). Guideline on the quality of water for pharmaceutical use. https://www.ema.europa.eu/en/documents/scientific-guideline/guide­line-quality-water-pharmaceutical-use_en.pdf.
Sharma. E. (2019). The Water Balance. https://www.businesstoday.in/magazine/water-crisis/story/the-water-balance-197489-2019-05-13 .
Carrington, D. (2022). Drugs have dangerously polluted the world's rivers, scientists warn. https://www.theguardian.com/environment/2022/feb/14/drugs-have-dangerously-polluted-the-worlds-rivers-scientists-warn .
AMR Industry Alliance. Why the AMR industry alliance? https://www.amrindustryalliance.org/why-the-amr-industry-alliance/.
Process Technology Online. (2022). Sustainability in pharmaceutical packaging. https://process-technology-online.com/pharma/sustain­ability-in-pharmaceutical-packaging/.
Brooks, C. (2022). Committing to Eco-Friendly Packaging Practices Can Save Your Company Money. https://www.business.com/arti­cles/eco-friendly-packaging-practices/.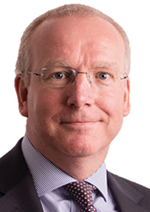 Michael Earl joined Owen Mumford as Director of Pharmaceutical Services in November 2020. He was previously the Commercial VP at Bespak, leading the commercial team there to drive growth in their substantial medical devices business. Prior to that, he worked for a number of pharma, biotech, and device companies. In a career spanning more than 35 years, he has been responsible for all aspects and stages of drug and device development and commercialisation. He has also completed a substantial number of commercial, licensing, and M&A transactions.