SUPPLY CHAIN SOLUTIONS – Steady Supply in Turbulent Times: The Importance of Secure Supply Chains & Drug Packaging Integrity
INTRODUCTION
The past 5 years have been a time of significant flux, par­ticularly for the biopharma industry. Ensuring the security of sup­ply chains has been increasingly challenging for biopharma in the wake of the COVID-19 pandemic and has only been exacer­bated by global conflicts, rising interest rates, and fuel shortages. On top of these difficulties, supply chain integrity is a constant concern, with increasing incidences of drug counterfeiting putting the lives of vulnerable patients at risk.
Moving forward, drug developers and manufacturers must learn lessons from the past years and determine how new tech­nologies and innovations could help provide a more resilient and robust supply chain for biopharmaceuticals. With deadlines fast approaching to ensure compliance with serialization laws in the US, these considerations must be at the top of biopharma's agenda.
The following offers unique insight into strategies that can be applied to weather the turbulent times ahead and ensure a reliable supply of critical drug products to patients. It also explores how sustainability and integrity can be attained with the right packaging and supply chain solutions.

GLOBAL EVENTS MAGNIFYING SUPPLY CHAIN FLAWS
The biopharma industry faced an unprecedented challenge at the start of 2020 in the form of the COVID-19 pandemic. Eco­nomic lockdowns in key markets, including China, India, the EU, and the US caused shortages and bottlenecks within biopharma supply chains. With many isolating and stringent rules on social distancing in place, the biopharma industry struggled to provide the necessary drug production activities to meet demand. Restric­tions on travel further impeded transport throughout critical sup­ply chains. The result was limited availability of essential drugs due to significantly longer lead times for raw materials and equip­ment and higher manufacturing costs.
Despite the success of the global vaccination program, the pandemic highlighted existing weaknesses in the global supply chain infrastructure, including a growing dependence on a lim­ited number of suppliers and the vulnerability of critical raw ma­terials. Other, more localized events, such as the UK's exit from the European Union (EU) further put a spotlight on the need to prepare for the impact of geopolitical decisions on essential med­icine supply chains.
Now, in the wake of the pandemic, it is important for the bio­pharma industry to evaluate how the strategies used to navigate supply chain issues could be applied to overcome current chal­lenges. These difficulties include the rising costs of raw materials, fuel, and electricity, as well as geopolitical tensions, such as the conflict in Ukraine; both of which are impacting supply chain se­curity and sustainability.

STRIVING FOR A SUSTAINABLE FUTURE
As the world becomes increasingly aware of the impact of human activities on the environment, there has been a increasing demand for sustainable practices across all industries, including pharmaceuticals. The pharmaceutical in­dustry relies on complex global supply chains that span multiple countries and continents, making it challenging to en­sure that every link in the chain is sustain­able. However, with the right measures in place, it is possible to achieve sustainability in pharmaceutical supply chains and con­tribute to a better, more sustainable future for everyone.
The packaging design of pharmaceu­tical products plays an important role in ensuring the safety and efficacy of drug products. However, there is a growing awareness of the environmental impact of packaging. As a result, sustainability in packaging has become a critical issue for the industry. The materials used in pack­aging, such as plastics and metals, can have negative environmental impacts, in­cluding pollution and greenhouse gas emissions.
To address these challenges, the pharmaceutical industry is increasingly turning to sustainable packaging solutions and late-stage production methods. One example is the use of eco-friendly material alternatives, such as biodegradable plas­tics, recycled paper, and compostable ma­terials. These materials can help reduce the environmental impact of packaging and can be used for a wide range of pack­aging formats, including bottles, pouches, and blister packs.
Another approach is to reduce the amount of packaging used in pharmaceu­tical products. This can be achieved by op­timizing packaging design, using smaller packaging formats, reducing the size and weight of packaging materials, and mini­mizing the use of unnecessary compo­nents. This not only reduces the environmental impact of packaging, but can also result in cost savings for compa­nies.
Playing close attention to procure­ment and stock keeping strategies to re­duce destruction of components and utilizing suppliers with flexible ordering op­tions are also important methods to re­duce waste.

A STRATEGY FOR FUTURE RELIABLE SUPPLY
Considering the complexity of the challenges the biopharma industry can anticipate in the coming years, it is essen­tial drug manufacturers learn from the les­sons of the past and are proactive in implementing innovative solutions. There are many areas where biopharma devel­opers and manufacturers could focus to build a strategy to reliably supply thera­peutics to patients.
Location Matters for Supply Chains
Although the impact of the pandemic was seen across the globe, manufacturers with a strategic geographical location, such as mainland Europe, were often able to limit the impact of supply chain disrup­tions far better than those more isolated.
Brexit has further influenced the shift of organizations toward mainland Europe, with many companies – including biotech – having plans to relocate to countries such as the Netherlands in the years fol­lowing.1 The EMA's post-Brexit move from London to Amsterdam in 2019 has further influenced biopharma's plans to relocate, with UK-based organizations now having to spend more money and time preparing administrative paperwork for medicines to be approved in both the EU and UK.2 In a bid to navigate the uncertainty of the bio­pharma regulatory framework and avoid additional costs of customs duties and tar­iffs, many companies have relocated to areas offering better stability.
Biopharma manufacturers should therefore carefully consider how their lo­cation and that of their supporting part­ners could influence supply chain stability in the future.

Prepare for a New Wave of Biologics
At the height of the pandemic, a new, revolutionary drug modality entered the spotlight: messenger RNA (mRNA) vac­cines. The increasing adoption of mRNA technologies signifies our progression into a new era of novel biologic therapeutics. In 2022, new biologic modalities, such as antibody-drug conjugates (ADCs), bispe­cific proteins, and cell and gene therapies (C&GTs), accounted for approximately one-third of approvals, driving biologics approvals ahead of small molecules for the first time.3
The sensitivity of biologics to various factors including temperature, humidity, and other environmental factors, can significantly impact their transport in supply networks. In preparation for this shift to­ward biologics, drug manufacturers must adapt and strengthen the relevant supply chains to ensure their robustness and abil­ity to withstand the challenges ahead, while balancing that with the responsibility to further sustainability initiatives.
Agility With Postponement Packaging
Postponement packaging can be a valuable strategy to reduce unnecessary waste and enable greater agility in re­sponding to changes in demand. By lever­aging digital printing solutions coupled with a careful procurement strategy final­ization of products for the markets can be left until closer to the point of use, allowing biopharma companies more flexibiliy and responsive to the changing market.
In addition to reducing unnecessary waste, inventory costs and lost product can also be reduced. Postponement packaging also enables the product to be packaged and labeled based on the most up-to-date information available.

JUGGLING SUSTAINABILITY WITH PACKAGING INTEGRITY

It is important to remember sustain­ability will not be the only issue drug de­velopers and manufacturers will encounter in the future. As well as making supply chains more sustainable – from the sourc­ing of raw materials to optimizing processes – drug producers must ensure the integrity of the product's packaging.
Without secure packaging solutions, therapeutics could be at higher risk of counterfeiting, possibly placing patients' health in danger as a result. The World Health Organization (WHO) estimates that up to 1 in 10 medicines in less economi­cally developed countries could be coun­terfeit.4 This problem extends even further; in 2020, officials at the Pharmaceutical Security Institute uncovered 4,344 inci­dents of counterfeiting, theft, and illegal diversion of pharmaceuticals in 137 coun­tries.5
HITTING PHASED SERIALIZATION ADOPTION DEADLINES
Serialization will continue to be fun­damental in ensuring a safe and secure supply chain. By assigning a unique serial number or code to individual units of a drug product at packaging, the product can be tracked as it moves through the supply chain, from manufacturing to dis­tribution and ultimately to the patient. The tracking and tracing offered by serializa­tion can improve patient safety by prevent­ing entry into the supply chain of counterfeit or substandard drugs.
In many countries, serialization is a legal requirement, and regulatory author­ities have established guidelines and stan­dards for implementing serialization systems. In 2013, the US Congress passed the Drug Supply Chain Security Act (DSCSA) to reinforce biopharma supply chain safety and security with an estab­lished, uniform system for tracking and tracing prescription drugs. It requires all prescription drugs to have a unique prod­uct identifier, which includes a serial num­ber, lot number, and expiration date.
The DSCSA was implemented in a phased approach, with various require­ments and deadlines for compliance. The next deadline for phased adoption is No­vember 27, 2023, when trading partners will be required to add serialized product data to the transaction information when the product changes ownership.6
If not sufficiently prepared for the No­vember deadline, the biopharma industry can expect significant delays, as distribu­tors will be prohibited from accepting or selling products failing to meet DSCSA re­quirements.
ADOPTION OF BLOCKCHAIN TECHNOLOGY SOLUTIONS
As well as serialization, the use of blockchain technologies could offer addi­tional security to biopharma supply chains. These technologies can allow for more se­cure, transparent, and tamper-proof digi­tal record-keeping with a permanent and unalterable record of all transactions in the supply network. Blockchain could also help facilitate more transparent collabora­tion across multiple pharmaceutical supply chain partners, reduce service lead times, and promote information sharing through a secure digital chain. Ultimately, seriali­zation and blockchain technologies could further connect the whole industry, from manufacturer to patient, potentially im­proving communication and minimizing potential delays as a result.
LOOKING AHEAD
The pandemic helped shine the spot­light on the weaknesses of biopharma supply chains and the potential risks posed to patients and the future of the industry. With growing numbers of biopharma companies aiming to meet the growing demand for novel biologics, including per­sonalized and customized medicines, the biopharma industry must strengthen its supply chains to improve sustainability and security.
Learning from the previous chal­lenges of the pandemic, those in bio­pharma should carefully consider their approach to building an optimized supply chain for future sustainable supply of crit­ical medicines. By implementing tech­niques like postponement packaging, minimizing waste by optimizing the design of a packaged product, and considering territorial location, biopharma producers will be in a strong position to respond to future difficulties.
REFERENCES
https://investinholland.com/ news/more-foreign-companies-invest-in-holland-in-2018-10000-extra-jobs/.
https://www.theguardian.com/busin­ess/2022/jul/14/uk-approved-fewer-new-drugs-eu-us-year-after-brexit-transition.
Senior M. Fresh from the biotech pipeline: fewer approvals, but biolog­ics gain share [published online ahead of print, 2023 Jan 9]. Nat Biotechnol. 2023;1-9. doi:10.1038/s41587-022-01630-6.
https://www.who.int/news/item/28-11-2017-1-in-10-medical-products-in-developing-countries-is-substandard-or-falsified.
https://www.pfizer.com/ products/medicine-safety/counterfeit­ing.
https://www.healthcarepackaging.com/ news/traceability-serialization/article/ 22724479/data-issues-abound-as-dscsa-deadline-nears.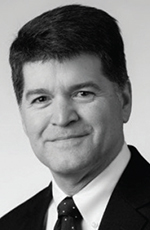 Peter Belden is President of Tjoapack's US Facility. With 25 years of service to pharmaceutical and biotech clients, including packaging, third-party logistics, and related commercialization offering's he joined Tjoapack to guide the growth strategy and deliver excellence for company's clients. In his pivotal role, he diligently oversees all business operations within the US region, contributing significantly to Tjoapack's strategic endeavors.