STANDARD OPERATING PROCEDURES – How Writing an Effective SOP Can Influence Compliance & Build a Better Organization
INTRODUCTION
When it comes to developing internal procedures, drug firms must devote time, diligence, and meticulousness in the development of a safe product design, materials sourcing, manufacturing, and quality control. Per the Food and Drug Administration (FDA) regulations, standard operating procedures (SOPs) are an important part of the primary documentation requirements under good manufacturing practices (GMPs), and they must be in place to successfully navigate an FDA inspection.

It is important to note the FDA has no requirement for what constitutes an SOP or how it should be formatted, yet one of the first items a consultant or FDA auditor will request is a list of SOPs for the system or subject area in question. SOPs are expected to be written clearly, concisely, and easy to follow. They are the driving force behind every activity in your organization. A well written SOP is essential to compliance and business efficiency. Writing a clear and concise SOP should not be a task taken lightly and its development, when done properly, can be more detailed and complicated than initially imagined. An SOP can provide subjective evidence that your company is organized and has the instructions for your employees to carry out tasks in a consistent, compliant manner.
THE TEMPLATE
Creating a template with a framework of expectations is a simple, yet effective way to drive compliance in your organization. This template should lay the groundwork for expectations across the various departments in your organization. Templates support alignment, provide an opportunity for consistency, and promote an environment in which everyone can follow instructions in a consistent manner.

The following summarizes a common outline used in many companies and will explore the essential elements of a well written SOP. This template will be effective whether developing an SOP from scratch or remediating a current system of SOPs and will foster success in every area of your company in which it is implemented.
TEMPLATE ELEMENTS
Title
A title should be simple and accurately describe the intent of the SOP. The document should capture everything the title conveys. For example, "Operation of" should be limited to the operation of an instrument or piece of equipment. This document can expand to include "Operation and Maintenance of" and would include both topics. The title should be short, comprehensive, and limited to the scope of the document.
Purpose
Purpose is an opportunity to expand upon the title, explaining to the employee what objective the SOP is intending to achieve. The purpose should be short and typically one sentence. If the purpose covers several topics, this is indicative of the need to consider separating the SOP into additional SOPs.

Scope
The Scope of an SOP discusses the range of activities that the SOP applies to, as well any limits or exceptions not covered by the SOP. A well written scope should have clear parameters and not include any extraneous information. If the system, equipment, or tasks have additional instructions not within the scope, another SOP may be warranted, or the scope can be expanded. In this case, ensure that the title is adjusted to capture additional activity regarding the subject.
Definitions
Internally, companies may have specific definitions, acronyms, or abbreviations that must be spelled out. The interpretation of a term will have a critical impact on compliance. For instance, Water for Injection is much different than Water for Irrigation. While the two are similar, the details in the separate definitions have impact to the expectations. The devil is in the details so to speak. Many companies would benefit from a global glossary of terms to ensure alignment of interpretation across an organization. The global glossary should be built with the definitions and abbreviations that are part of the SOPs, deriving from industry standard definitions that can be tailored for your organization where needed.
Materials
A materials section, though not commonly used in most operational SOPs, can be very important in test methods, laboratory SOPs, and calibration and maintenance procedures in which specific equipment and/or instruments are required in order to perform the tasks. It should simply list the specific equipment, instruments, weights, gauges, etc. that should be used to execute the SOP.

Safety
Essential to the company's safety program, a well written SOP should have a safety section in which PPE (Personal Protective Equipment) is listed. This section of a procedure can also list the prerequisite safety training necessary to perform a task safely. The document therefore feeds directly into your EHS program for robust safety compliance initiatives.
Procedure
Many companies struggle with this section of the document. This is the heart of a well written, concise, easy to follow SOP. The procedure section should be instructional. Each step should be in sequential order. Anyone with the appropriate prerequisite skills and knowledge should be able to pick up the document and complete the targeted task or operation. The procedure portion should easily translate into a process flow diagram for a visual aid.
Roles & Responsibilities
The roles and responsibilities section of an SOP should include a list of the types of employees that are required to perform some or all the tasks within an SOP. For example, QA inspector, Maintenance Tech, Quality Manager, Manufacturing Operator, etc. Next to each role, a list of the specific activities that are to be performed by each person should be listed. It is common for this section to be in a tabular format. The Roles and Responsibilities section feeds directly into a good organizational chart, job descriptions, skills, and competencies required, training, and resourcing. This is a vital element of a well written SOP.
References
The basic rule of thumb for outlining the references in this section of a template is to ensure that all documents required to support a task are acknowledged. This can include other SOPs, forms, government regulations, guidance documents, company policies, etc. To further ensure that documents retain their own scope, pointing to references should also tie documents together within a system. Another rule to follow for listing references is to ensure that all prerequisite tasks leading up to the subject SOP and all subsequent SOPs where necessary are linked to the SOP to demonstrate a comprehensive system and process. For instance, for an operational SOP, if the maintenance SOP is separate, it is appropriate to list this procedure as a reference. Within the document, any references to separate required tasks or awareness related documents should be listed, especially if it is related to the task at hand.
Listing references has a direct impact to change control assessments, investigations and deviations, continuous improvement initiatives, system impact assessments, etc. Whether or not your company is using a document management system, references are key to identifying and evaluating system health and ongoing compliance requirements.
RELATED CONSIDERATIONS
The following areas and tools are directly tied to SOPs and have a major role in organizational compliance initiatives.
Documentation
Simply instructing someone to perform a task is of no consequence if a document is not available to record the proof that the task was performed. Many companies are apprehensive about the use of forms that must be controlled and audited for GDP and GMP compliance. The only evidence a task has been performed correctly is a document that offers proof of that completion.
Whether your SOP describes the requirements to use a log book, calculation sheet, or performance of a test, the associated addendum or form must be present to allow the required documentation. The only way that paper documentation would not be required is the use of a validated computer system to capture the activity.
Metrics
Assessing compliance to any procedure requires measurable metrics. Measurable metrics are the backbone of illustrating adherence to procedural compliance. This can include, completing forms, entering data into a computer system, performing audits, etc. When writing an SOP, creating measureable metrics should always be considered whether you are using those metrics for proper resourcing, schedule adherence, continuous improvement opportunities, or standard quality management monitoring.
Process Flow Diagrams
Each SOP, whether a stand-alone document or part of a system or operation may benefit by being depicted in a process flow diagram. This can ensure that steps are sequential, there are no gaps in the procedure, that the procedure fits into the system appropriately, and that the roles and responsibilities make sense in the document. Process Flow diagrams make great training tools, as most people benefit from visual aids. It also assists your organization when considering changes.
Streamlining, Obsoleting, New
Regardless if your company is new or you are requiring/experiencing a remediation, the question about the number of documents is very common. If you believe there are too many documents or that documents are hard to follow due to scope creep or complexity, sometimes streamlining should be considered in the overall document architecture. There is no right or wrong way to structure your database of procedures. What is required is that they are easy to follow, are executed properly, and are managed within a structured document control system.
Technical documents that are complex in nature are better when they are broken down into isolated tasks and tied together sequentially. Agencies and auditors will question the competency and compliance of a process if a document is too long (ie, 50+ pages) and the person(s) responsible are only required to "read and understand."
An SOP structure should be well thought out up front, as the strategy of training is directly impacted. Once an SOP or group of SOPs become effective, it can require extensive effort to change the document as it evolves. Training is also directly impacted and should always be evaluated as changes occur in SOPs.
On that note, it is important to plan for how revisions to the SOP will be handled and titled. Revision control is crucial for SOPs (and all other types of controlled documents) to ensure that all changes are tracked and monitored (change control), referenced procedures are evaluated for changes, necessary checklists are attached, and other documents are updated in accordance with the revision — and to ensure only current versions of the procedures are in use. Revisions must include traceability for previous processes and product manufacture. Ultimately, the quality unit reviews and approves all changes for compliance with cGMP regulations and other statutory requirements.
Another strong consideration when developing, changing, or improving a process or system, is the training strategy. If operation and maintenance of a system is separate, this can have an impact on who is required to be trained. If your maintenance personnel are required to have operational knowledge of a system to perform maintenance, they may be required to train on both the operation and maintenance if the SOPs are separate, or have training targeted to a portion of the SOP that is different from an operator if they are together.
Resourcing & Planning
Proper resourcing is imperative for a company to ensure they can attain and maintain compliance to their processes and systems.
CONCLUSION
SOPs are more than just documents in a database or file room. They are a key factor in your company's success or failure. Key elements of a template drive alignment within your company organizational structure and corporate architecture. The ability to attain and maintain compliance is essential to success, as failures usually involve document revision.
Use of an SOP template that ties into your company's systems and structure will certainly support successful compliance. It eliminates shortcuts, ensures that all systems are congruent, and builds efficiency and optimization. In turn, it can avoid costly remediation when well strategized. The ability to eliminate gaps, resource properly, identify qualified materials, properly outline job descriptions, and develop your organizational chart are many of the benefits of a well written SOP. Writing an effective SOP can influence compliance and build a better organization.
 To view this issue and all back issues online, please visit www.drug-dev.com.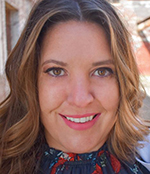 Heidi Stuttz is EAS Consulting Group's Independent Consultant and is an expert in biotech and medical device oversight. She assists clients with a variety of projects, including R&D programs, FDA submissions, EMEA dossiers, compliance enhancements, and quality improvement initiatives. Assisting with product development processes from clinical trials to commercialization, she demonstrates proven success with facilitating product development and moving regulatory programs forward. She is experienced with Auditing cGMPs for Continuous Process Improvements, FDA ISO9000 Qualifications, Developing and Managing QMS Implementation Strategies, Records Management, Laboratory Compliance/Controls, Validation and Remediations of Equipment, Process, Facilities and Utilities, and has driven Operational Readiness and Inspection Readiness. EAS Consulting Group is a leading FDA regulatory consulting firm working in all FDA regulated industries. For more information, visit www.easconsultinggroup.com.