SOLUBILIZING & STABILIZING TECHNOLOGY – CAPTISOL® – Part Perseverance & Part Serendipity
INTRODUCTION
While Captisol (Betadex Sulfobutylether Sodium) is a remark­able narrative of a successfully functional excipient broadly ac­cepted as the premier solubilizing and stabilizing technology by the pharmaceutical industry, with 15 approved Captisol-enabled drug products, it was far from a certainty early on. Many steps along the way could have prevented Captisol from becoming a reality. It has taken the perseverance of many of our scientists, early believers, and exceptional partners to bring this important excipient to the pharmaceutical industry.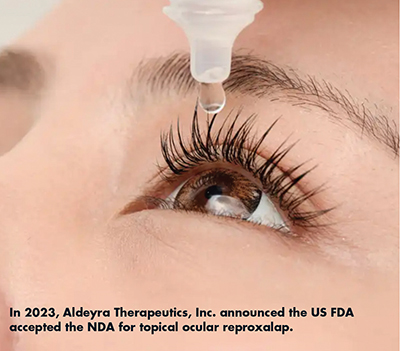 FROM THESIS TO DISCOVERY
Dr. Roger Rajewski recounts his thesis work on the modified cyclodextrin Captisol: "Back in the late 80s over a beer with Dr. Valentino Stella, we discussed one last attempt to prepare a safe, pharmacologically inactive, but highly soluble, sulfobutylether beta cyclodextrin that could retain its broad utility to form host-guest complexes with a wide array of molecules. If this last-ditch effort, after almost 5 years of failed attempts, wasn't successful, the modified cyclodextrin work would cease, and I would finish my graduate degree on an oral prodrug project." 1 The last-ditch effort worked.
The motivation to create this tool for formulators of poorly soluble and unstable molecules, which were growing with the ad­vent of high throughput screening, was especially strong in the Pharmaceutical Chemistry Department at Kansas University. Being one of several academic labs that had contracts with the National Cancer Institute, it oversaw the study of many challeng­ing new chemical entities and created initial formulations that al­lowed these compounds a development path forward.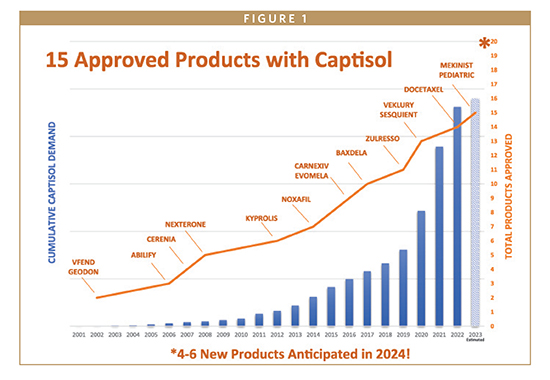 PFIZER PLAYED A CRUCIAL ROLE
If Captisol had not found an early adopter and willing part­ner like Pfizer in the development of the technology, it is certain the technology would have come to an end. It was serendipity that brought Pfizer to examine Captisol as an alternative solubi­lizing agent. After several encouraging animal studies and early formulation development work, Pfizer was unable to continue using the proprietary hydroxypropyl beta- cyclodextrin and pivoted to a relatively un­known new modified beta-cyclodextrin known as sulfobutylether beta-cyclodextrin (SBECD aka Captisol) based on subtle safety benefits observed in animal models.2,3 If not for the work of many at Pfizer, process chemistry and safety studies for Captisol would not have been com­pleted. A pivotal licensing agreement led to the generation of the IND-enabling characterization, pharmacology, and safety data on Captisol; this data gener­ated by Pfizer was the basis for the Capti­sol safety Drug Master File, and later added to by the Captisol Team and other partners.4

The needs of our partners motivated us to create Drug Master Files in other countries to help support their drug prod­ucts. Over the past decades, new Master Files have been established in Canada, China, and Japan. To date, there are five Captisol Drug Master Files around the world, CMC (Type IV) and safety (Type V) in the US, and CMC in Canada, China, and Japan. These files have also sup­ported our partners in their clinical and commercial development of their drug products using oral, ophthalmic, nasal, in­halation, and parenteral routes of delivery.
SAFETY IS KEY
The proven safety of Captisol technol­ogy is one of its distinguishing features. From inception to its use in patients, safety is a key element to the successful introduc­tion and persistence of Captisol as a main­stay formulation tool. Beginning with the chemical structure, the sulfobutyl ether group was identified as among the best moieties and spacer for improving the sol­ubility of the parent cyclodextrin and being one of the safest modified beta-cyclodex­trins by mitigating the nephrotoxic effect of the parent beta-cyclodextrin.
Throughout the past 20 years, much has been done to improve the purity of Captisol, including lowering the content of sultone, chloride, and endotoxins in the all-aqueous manufacturing process. The Captisol Team has a commitment to qual­ity and safety. Our team has worked side by side with partners to better understand their products and the best way to use Captisol in their formulations. Through these collaborations, previously unknown impurities were discovered that were af­fecting the stability of actives. Ultimately, through a Continuous Improvement Pro­gram with Hovione, the contract manufacturer of Captisol, phosphate was removed, and other impurities were significantly re­duced with extensive carbon processing steps. Much care is taken during the man­ufacturing, processing, and packaging to minimize impurities and ensure quality and reproducibility.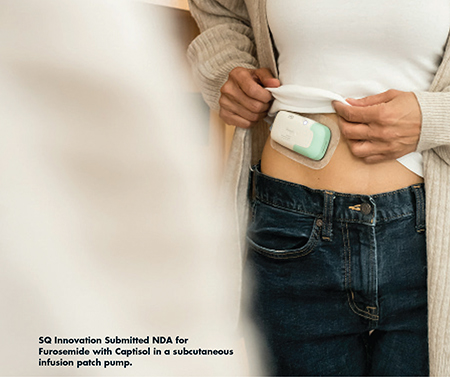 FIRST PRODUCT
Along with the new millennium, the first drug product approved in the US using Captisol brought recognition to the technology as the first safe, anionic modi­fied cyclodextrin that could be adminis­tered intravenously. In 2002, VFEND IV (Pfizer) was the first Captisol-enabled product approved by the FDA. In fact, the first three approved Captisol-containing products were Pfizer products. Today, Cap­tisol is in 15 FDA-approved products, many of which are globally accepted in more than 160 countries.

PRODUCTION READY
The process of isolating Captisol commercially has evolved. At the outset, concentrated aqueous Captisol solutions were tray freeze-dried in small batches, then spray dried into fine powder at 150-kg scale; a more free-flowing granular solid was then produced by spray agglom­eration at 2,500 kg per batch. Each of these form/scale changes achieved the goal of manufacturing scale-up with the same or better quality to give clients the ability to work with different physical forms.
In 2019, our partner Gilead re­quested that Captisol production be ramped up for their antiviral COVID-19 treatment. Throughout the next 12 months, the Captisol Team and our man­ufacturing partner Hovione successfully completed 12 process validations through­out the Captisol manufacturing process, qualifying two new key raw material sup­pliers, and three new spray-dry isolation sites. If not for the need of the lifesaving VEKLURY (remdesivir) product, the only FDA-approved antiviral treatment for COVID-19, there would have been no need to increase the batch size to 7,500 kg and expand Captisol annual capacity to 400,000 kg. The pandemic and re­sourcefulness in response to expand ma­terial production have forever improved Captisol production readiness for all future needs.
NEW ROUTES OF DELIVERY
Throughout the past 20 years, all Captisol-enabled products that were ap­proved have been either intravenous or in­tramuscular injectables. Other routes of administration have been used in clinical trials and routes previously considered novel are just now being approved. The need for other routes of administration by partners and their therapeutic goals have propelled the technology forward. For in­stance, in 2019, in collaboration with a partner, work began on a carcinogenicity study for Captisol that would enable our partner's product, and others, for chronic oral use. The study was successfully com­pleted and is being added to the safety Drug Master File.
The previous success and continued value in Captisol-enabled formulations being developed is largely due to the hard work and diligence of product sponsors and the relationship with Captisol technol­ogy experts. The Captisol Team has been integrally involved in overcoming develop­ment hurdles. These challenges have in­cluded drug product particulate issues, impurities, stability, biowaivers, and other regulatory obstacles.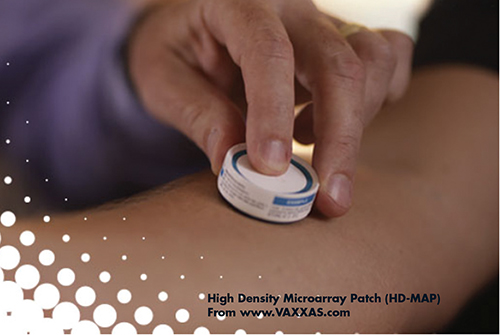 This year, the Captisol Team cele­brated a new route of administration with the approval of a pediatric oral product (Novartis-MEKINIST). In late 2023/early 2024, additional Captisol-enabled prod­ucts may be approved for an ophthalmic eye drop for dry eye and for a wearable subcutaneous pump product. The ultimate benefit of Captisol technology is that tens of millions of patients have been positively affected by drugs that may not otherwise have been available. Other routes are also being explored clinically including inhala­tion, nasal, and dermal.5-7
RENAL SAFETY
Despite the 20-plus years of patient experience, partners and regulatory agen­cies still had concerns about the renal safety of Captisol in severely renally im­paired patients. Such concerns have been raised because Captisol is eliminated by glomerular filtration and has the potential to accumulate in patients with compro­mised renal function, as stated in the label for the first approved Captisol-containing product VFEND IV:
 "In patients with moderate or severe renal insufficiency (creatinine clearance <50mL/min), accumulation of the intra­venous vehicle, SBECD, occurs. Oral voriconazole should be administered to these patients, unless an assessment of the benefit/risk to the patient justifies the use of intravenous voriconazole. Serum creati­nine levels should be closely monitored in these patients, and, if increases occur, con­sideration should be given to changing to oral voriconazole therapy."
Because many patients needing anti­fungals are seriously ill and have comor­bidities, such as chronic kidney disease with impaired renal function, the more in­formation the better to inform the broadest use to treat and save lives. Hence, the use of Captisol-containing products in the re­nally impaired patient has been much contemplated and clinically evaluated.
To our knowledge no correlation be­tween Captisol exposure and renal issues have been found in spite of the abundance of data, which includes decades of use and studies of Captisol in patients with im­paired renal function. In fact, one recent article indicates the Captisol-enabled IV voriconazole administered to critically ill patients with impaired renal function was not associated with renal deterioration or an increase in mortality.8
In another approved Captisol-en­abled product, BAXDELA (Melinta 2017), clinical studies were performed in renally compromised subjects. One study was de­signed to characterize the pharmacokinet­ics and tolerance of SBECD in subjects with all stages of renal impairment, including subjects with end-stage renal disease (ESRD) undergoing hemodialysis and con­cluded:9
"Increased SBECD exposures did not result in any noticeable increase in drug-related TEAEs in this study." And "… de­creasing renal function causes reduced SBECD (Captisol) clearance and increased exposures, but SBECD continues to exhibit a good safety and tolerability profile in IV formulations."
 A vitally important Captisol-enabled medicine used to treat severe COVID-19 was first granted an EUA in May 2020 and became the first and only approved antivi­ral product to treat COVID-19 in October 2020. The original label advised against use in severe renally impaired patients and required estimated glomerular filtration rate (eGFR) monitoring based on a broad generalization about accumulation and in­creased exposure to SBECD without any correlation to actual functional harm in humans.
Immediately, questions and concerns were raised related to use in severe renally compromised patients. Again, the litera­ture reflected the ongoing debate until re­cently, when Gilead completed and reported results from a large randomized controlled multicenter trial that evaluated the safety of Veklury in patients with mod­erately and severely reduced kidney func­tion who were hospitalized for COVID-19, a population with increased COVID-19-related mortality.10 The trial included 243 hospitalized adult participants with con­firmed COVID-19 and renal impairment, including subjects with acute kidney injury or chronic kidney disease with end-stage kidney disease requiring hemodialysis. The trial concluded:
"…No new safety signals were ob­served in the study and no additional ad­verse reactions to Veklury were identified in 163 hospitalized patients with AKI (n=60), CKD (n=44) or ESKD (n=59) on hemodial­ysis receiving Veklury for up to 5 days."

TRIALS RESULT IN NEW LABEL LANGUAGE
Importantly, this clinical safety data supported the approval of new label lan­guage in July 2023, removing the need for eGFR monitoring. Hence, VEKLURY be­came the first approved antiviral treatment for COVID-19 patients across all stages of renal disease. Furthermore, the renal lan­guage pertaining to SBECD in Section 8.6 and 12.3 in the label became just the ob­servations from the trial. The new section of 8.6 now states:
"…the metabolites of remdesivir, and SBECD are increased in subjects with mild to severe renal impairment, including those requiring dialysis, relative to subjects with normal renal function…No dosage adjust­ment of VEKLURY is recommended for pa­tients with any degree of renal impairment, including those on dialysis…"
The new section of 12.3 now states:
"Exposures of GS-441524, GS-704277, and SBECD were up to 7.9-fold, 2.8-fold, and 21-fold higher, respectively, in those with renal impairment compared to those with normal renal function… These changes are not considered to be clinically significant…"
New products, new clinical studies, and real-world results pave the way for better informed labeling for Captisol-con­taining products.

THE PROMISE OF CAPTISOL
With decades of experience, proven safety, and recent and forthcoming author­izations in several new routes of delivery, the Captisol Team is looking forward to the next 2 decades and more new drug prod­ucts, new applications, and continued im­provement in CAPTISOL technology.
We maintain a broad global patent portfolio for Captisol, with approximately 440 issued patents worldwide relating to the technology (including 45 in the US) and with the latest expiration date in 2035. Other patent applications covering meth­ods of making Captisol, if issued, extend to 2041. In addition to cGMP-manufac­tured solid Captisol powder, we offer our partners access to aqueous Captisol con­centrate. This product offering was estab­lished to reduce cycle time and increase Captisol production capacity for large-vol­ume drug products.
REFERENCES
Personal communication September 2023.
Valentino J. Stella and Roger A. Rajewski (2020) Sulfobutylether-β-cyclodextrin, Inter­national Journal of Pharmaceutics, Jun 15;583:119396. doi.org/10.1016/j.ijpharm.2020.119396
Luke DR, Tomaszewski K, Damle B, Schlamm HT. Review of the basic and clini­cal pharmacology of sulfobutylether-beta-cyclodextrin (SBECD). J Pharm Sci. 2010 Aug;99(8):3291-301. https://doi.org/10.1002/jps.22109 PMID: 20213839.
Furness, Guy. Partnering With Big-Pharma: Pfizer & CyDex's Positive Experience: A Case Study. Drug Delivery and Technology January 2006, Vol. 6 No. 1
Study in Participants With Early Stage Coronavirus Disease 2019 (COVID-19) to Evaluate the Safety, Efficacy, and Pharma­cokinetics of Remdesivir Administered by Inhalation, NCT04539262. ClinicalTrials.gov, 2020.
L. M. Pozza, A. Salapatek, D. Patel, J. Pip­kin, R. Zimmerer, Jr., P. Patel; Ocular Symp­toms Are Significantly Improved by Budesonide Nasal Solution (Captisol-En­abled®) Compared to Micronized Suspen­sion (Rhinocort Aqua®) or Placebo in Patients With Seasonal Allergic Conjunctivi­tis (SAC) Studied in an Environmental Ex­posure Chamber (EEC) Model. Invest. Ophthalmol. Vis. Sci. 2008;49(13):423.
Forster AH, Witham K, Depelsenaire ACI, Veitch M, Wells JW, Wheatley A, et al. (2020). Safety, tolerability, and immunogenicity of influenza vaccination with a high-density microarray patch: Results from a ran­domized, controlled phase I clinical trial. PLoS Med 17(3): e1003024. https://doi.org/10.1371/journal.pmed.1003024.
Linlin Wang and Zanling Zhang (2022) Com­ment about the safety of intravenous voriconazole formulated with sulfobutylether beta-cyclodextrin, Expert Opinion on Drug Safety, 21:1, 133-134. https://doi.org/10.1080/14740338.2021.1978976
Hoover RK, Alcorn H Jr, Lawrence L, Paulson SK, Quintas M, Luke DR, Cammarata SK. Clinical Pharmacokinetics of Sulfobutylether-β-Cyclodextrin in Patients With Varying De­grees of Renal Impairment. J Clin Pharmacol. 2018 Jun;58(6):814-822. https://doi.org/10.1002/jcph.1077 Epub 2018 Mar 26. PMID: 29578585; PMCID: PMC6718009.
VEKLURY package insert August 2023, vek­lury_pi.pdf (gilead.com). ­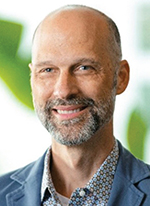 Dr. Vince Antle is Senior Vice President, QA & Technical Operations, at Ligand, which he joined in 2011 following Ligand's acquisition of CyDex Pharmaceuticals. He is currently responsible for quality assurance, internal drug product quality, operations, distribution, and logistics for Captisol. From 1999 to 2005, he was Technical Operations Manager and Head of Process Development at EaglePicher Pharmaceuticals Services. Prior to 1999, he was the Group Leader for the Combinatorial Chemistry Department of MDS Panlabs in Bothell, WA. He has contributed to publications, presentations, and patents and earned his PhD from the University of Cincinnati in Medicinal Chemistry, and his BA in Chemistry from the University of Minnesota, Morris.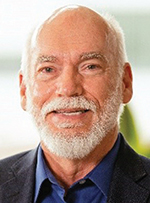 Dr. James Pipkin is Vice President, New Product Development, at Ligand, which he joined in 2011 following Ligand's acquisition of CyDex Pharmaceuticals. His responsibilities include leading internal or assisting clients with development of new applications, intellectual property, and products utilizing CAPTISOL, whether the application involves NMEs, an Orphan designated drug, or reformulations of existing drugs for life cycle management via the 505(b)(2) regulatory pathway. Prior to joining the company, he was Executive Director for CMC Services and Director of Formulation Development at Oread Laboratories from 1995 to 2001. From 1986 through 1995, he was a Research Fellow with Merck Research Laboratories in the INTERx Research Division and West Point PR&D facilities; his area of research interest was in the design and evaluation of controlled release devices for ophthalmic and oral delivery to enhance therapeutic efficacy and lower systemic burden. He has contributed to numerous presentations, publications, and patents and earned his MS and PhD from The University of Kansas in Pharmaceutical Chemistry, and his BA in Mathematics and Chemistry from Kansas University.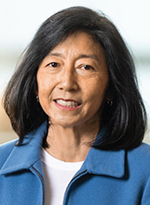 Dr. Lian Rajewski is a Senior Investigator at Ligand, which she joined in October 2020. Her current responsibilities include designing and performing analytical and formulation studies to support internal projects, client projects, and intellectual property. Prior to joining Ligand, she was a Research Professor for 11 years at the University of Kansas, Biopharmaceutics Innovation and Optimization Center, where she participated in and managed many formulation, pre-formulation, analytical, and bioanalytical projects, including many development projects involving Captisol. From 2000-2007, Dr. Rajewski held multiple roles at Aptuit its predecessor company, Quinitles, including Director of Solids Formulation Development, Senior Manager, and Senior Scientist. She has contributed to publications and patents and earned her MS and PhD from the University of Kansas in Pharmaceutical Chemistry, and her BS in Pharmacy from the University of Connecticut.