ROUNDTABLE DISCUSSION – Which Trends Will Have the Most Impact on Drug Development in 2023?
Drug Development & Delivery posed this question to life science leaders during a recent round­table discussion. One common theme is the focus on sustainability in pharmaceutical development. This ranges from reducing carbon footprints to decreasing solvents in formulations. Another area of agreement among roundtable participants in that oral solid drugs (OSDs) will continue to dom­inate the drug delivery market. But some are taking a unique approach to OSD development with 3D technology. And speaking of technology, some life science leaders point to "Pharma 4.0," where technology will be used to accelerate and streamline drug development.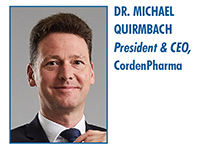 "ESG is Key"
Sustainability is a topic of increas­ing importance for all in the pharma­ceutical industry, including CordenPharma, going forward in 2023. We keep these values at the core of what we do. At the top of our agenda is Environmental, Social and Governance (ESG). We started work­ing a couple of years ago with com­panies such as Ecovadis, and our new shareholder Astorg – a private equity company with a big emphasis on ESG – so of course they are expecting that level from the companies in their port­folio. We are working to get all our fa­cilities approved at the highest level of Ecovadis sustainability rating (gold). Also, what we see today is that our customers, particularly the larger pharma companies, are putting a lot of emphasis on ESG, so they look for that in a supplier. They want to make sure we are using the right processes to reduce our carbon footprint and in­crease health and safety standards. It's going to get much more attention than in the past. It's the right thing to do. Big Pharma companies need to not only set a target for themselves, but also choose suppliers that know how to implement ESG targets. It must be throughout the whole supply chain – that's key.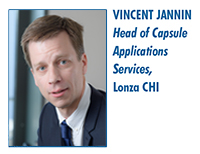 "Unique Development for Oral Drug Products"
2022 has seen new and emerg­ing technologies and advanced formulation and manufacturing tech­niques for targeted oral drug delivery. Breakthrough innovations in capsule materials and engineering are provid­ing enteric protection for drugs that are heat- or acid-sensitive or cause gastric irritation. This is important as it prevents gastric acids in the stomach from dissolving or degrading drugs after they are swallowed. Lonza CHI has developed an empty capsule with built-in enteric release profile and acid protection that eliminates the need for enteric coating. This will minimize the amount of work needed during process development, scale-up, and validation programs. Demand for oral medication is expected to remain high as most patients prefer oral dosage forms due to their convenience and cost-effectiveness. Therefore, it is ex­pected manufacturers will continue to focus on unique ways to develop and create drug products with advanced technologies. TiO2 is extensively used in oral solid dosage forms due to its multiple functionalities. In January 2022, the European Commission published Regulation (EU) 2022/63 banning the use of the food additive TiO2 (E171) in foods across the Euro­pean Union as from August 7, 2022. The same legislation urges pharma­ceutical companies to make any pos­sible efforts to accelerate the research and development of alternatives for ti­tanium dioxide in medicinal products and to submit the necessary variations to the terms of the marketing authori­zations concerned. Lonza has devel­oped innovative Capsugel® White hard gelatin capsules that can serve as a replacement for TiO2. As op­posed to CaCO3-containing cap­sules, the Lonza alternative matches the whiteness, opacity, and perform­ance obtained with the reference gela­tine capsules containing TiO2. Next to white alternatives, a wide range of color formulations allowing to create a unique visual appearance is avail­able. Our formulation specialists remain available to evaluate appro­priate capsule options.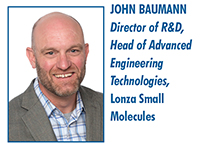 "Solubility Through Sustainability"
A trend that has been increasing for the past few years, but shows no sign of abating is the number of poorly soluble drugs in the clinical pipeline. One way that solubility – and therefore bioavailability – can be im­proved is through the creation of an amorphous solid dispersion, or ASD. But this is intertwined with another trend: the desire to make processes more sustainable. ASDs are com­monly made via spray drying. How­ever, this requires large volumes of flammable or chlorinated solvents. To address this, Lonza has developed a temperature-shift spray drying process, where a pressurized slurry of the drug and dispersion polymer is heated rapidly, and then atomized into the drying chamber via a bespoke flash nozzle. The result is an ASD that is identical to one made at room tem­perature. The process is faster, re­duces the volume of solvent, and uses more benign solvents, greatly improv­ing its sustainability. Another alterna­tive is to use hot-melt extrusion, where the drug is mixed with a dispersion polymer, heated up, and passed through an extruder. While it does not work for all drugs – the drug must be thermally stable and have adequate miscibility or solubility at the process temperature – it is cheaper than spray drying. But, importantly, no solvents are involved, which makes for an in­herently safer and more sustainable process. With the growing call for sus­tainable manufacturing, we are sure to see even more technologies to re­duce or eliminate solvent use to create drug formulations.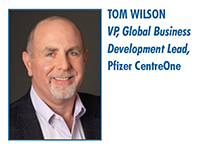 "CDMOs Must Mold to Become True Partners"
In the coming year, CDMOs will need to be better equipped to react to the industry's needs in a dynamic landscape and help companies meet key milestones and the expectations of various stakeholders, including in­vestors, and most importantly, pa­tients. Agility and flexibility, not just in manufacturing capability and capac­ity, but in contract structures, and terms of payment to meet the spon­sor's cash flow requirements. The perennial pressure on pharmaceutical companies is project timelines, which can be affected by the partnership with a CDMO. Streamlining workflows to better suit a company's needs is an effective way to keep timelines short and drug development efficient. Ad­dressing these challenges will be vital in helping companies meet their de­velopment milestones. Within the bio­logics space, huge advancements being made with mRNA vaccines and cell and gene therapies are shifting regulatory approaches and pathways. These changes can be difficult for emerging biotech companies or other pharmaceutical companies to navi­gate or even understand as there is so much fluidity. This is an area where CDMOs can show their added value beyond being competent manufactur­ers. Partnering CDMOs will need to work more closely with their customers in the coming years to mold their working model to suit the company and its stakeholders. The more a CDMO can flex and adapt in the spirit of becoming a true partner, the greater its chances of forming suc­cessful, sustainable relationships that help ensure vital medicines can make it to patients.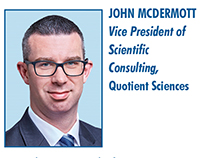 "Single-Service Platform Accelerates Development"
The pharmaceutical industry is constantly seeking ways to accelerate the drug development process and shorten timelines to reduce costs and deliver medicines to patients earlier – 'trends' which are followed annually in the industry. The margins between companies are very close, and accel­erating drug development by finding ways to streamline processes is an im­portant aspect of remaining competi­tive and relevant to healthcare and patients. One approach to accelerate drug development is to integrate drug substance, formulation development, clinical trial manufacturing and clini­cal testing into a single, common serv­ice platform. The integration of drug manufacturing and program strategy management works to streamline key stages of drug development and fast-track a molecule from first-in-human to proof-of-concept. Aspects of drug development that benefit from a single common service platform include sup­ply chain issues, downtime between trials, decision making, and knowl­edge retention. Streamlined processes and integrated operations can shorten development program timelines dras­tically and allow the next study to start that much sooner – and of course, there is a significant amount of money and effort attached to that time. Im­portantly, by initiating studies and analysis sooner, the lessons learned from them can be implemented faster, reducing the time and expense of ob­taining clinical trial results. Ultimately, that is how pharma will ensure pa­tients receive safe, effective medicines more efficiently and affordably.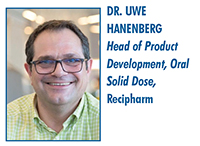 "Biologics in the OSD Space"
The rise of oral biologics will be a major theme in the oral solid dose (OSD) segment in 2023. Traditionally, biologics are administered parenter­ally, despite the relative inconvenience to patients, due to the sensitivity of the active ingredients to degradation in the gastrointestinal tract. However, ad­vances in OSD technology means that some biologics, such as insulin, can now be developed for oral delivery, al­lowing the biopharma space to take advantage of the unique patient con­venience benefits of OSD. Neverthe­less, drug developers face issues when formulating oral biologic treatments that they need to overcome. Support from OSD formulation experts will be crucial to biotechs in 2023 to address these barriers to development.
Another major trend impacting the OSD space is the growing de­mand for small-batch manufacturing to support the orphan drug market. Commercializing these therapies ef­fectively poses a challenge for drug developers – by their nature, these dis­eases are rare, affecting a small num­ber of people worldwide, meaning only small volumes of drug product are required. As such, new commer­cial paradigms and manufacturing processes are required to make them financially viable. 3D printing of OSD forms is one option that is increasingly being considered to manufacture small batches of these medicines cost-effectively. We can expect demand for contract manufacturing partners with 3D printing capability to grow through 2023 and beyond. Artificial intelli­gence will also impact drug develop­ment over the next 12 months, particularly within the OSD space. Machine learning, for example, can improve data analysis during discov­ery and development to maximize the chances of OSD project success.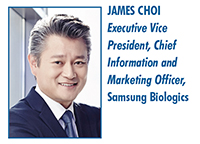 "Digitizing Drug Discovery & Delivery"
The pharmaceutical industry is in­creasingly adopting digital tools, such as data-driven drug discovery and in­tegration of AI and machine learning, to improve drug development and navigate the manufacturing complex­ities of biological drugs. This digitali­zation is part of a broader industry transformation, "Pharma 4.0," where technology is being used to accelerate and streamline drug development. The digital transformation of bio­pharma holds promise to improve the efficiency of drug delivery to patients. The transformation, however, lacks cohesion and consistency despite great expense and effort. Many com­panies lag behind with old technolo­gies, and the digital infrastructure of biopharma is compromised by out­dated legacy systems, siloed ap­proaches, and poor data integrity, which struggle to support the integra­tion of digital technologies. Simplifica­tion should be at the heart of digitalization. Achieving this requires a robust strategic plan centered on optimizing operational or business processes. Rather than aiming to go paperless with a digital format, the goal should be to make the process easier and streamlined for the em­ployee in the process of digitalization. Although the digital future of the phar­maceutical industry is still evolving, the path has become much more well-de­fined and tangible. The viable tech­nologies are available now, but they must be well integrated into existing frameworks. Achieving effective digi­talization requires a counterintuitive digitalization strategy, where the focus shouldn't be on finding the technolog­ical solution but on improving the ex­isting manual process. A robust approach that identifies clear goals for digital transformations is how tech­nologies can overcome the complexities of manufacturing biologics. This integration of data-driven drug dis­covery has great potential to benefit drug development pipelines and com­mercialization. The digital transforma­tion of the pharmaceutical industry should also improve the lives of pa­tients through the efficient delivery of therapeutics.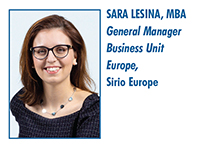 "Sophisticated Nutraceutical Science Supports Consumer-Centric Applications"
The therapeutic effectiveness and consumer appeal of nutraceuticals will increasingly be driven by pharmaceu­tical-grade science and applications. Nutraceuticals' role in healthcare is rising in prominence with research fu­eling tremendous innovation across the sector to increase the consumer appeal and therapeutic value of these products. Consumers are now taking nutraceuticals to help treat or manage a broad range of conditions, and in­dustry analysts agree that the COVID-19 pandemic clearly accelerated consumer demand for nutraceutical products that contribute to better phys­ical and mental health outcomes. The momentum of the market post-pan­demic is undeniable with industry an­alysts projecting the global nutraceuticals market to grow from the approximately $350 billion it is today to approximately $650 billion by 2030.1,2 Nutritional science is ad­vancing its understanding of the chemistries and therapeutic potential of a myriad of different nutritional compounds and extracts. But it is im­portant to remember the entire cate­gory is driven primarily by consumers, who are increasingly selective about the supplements they buy. Consumer preference for example is driving de­velopers to innovate and introduce in­creasingly sophisticated formulations in popular formats like softgels and gummies. It is a completely free-mar­ket consumer choice and something that sets the industry distinctly apart from pharma. Consumers want their nutraceuticals to possess five essential things: taste and texture, health bene­fits, be free from additives, environ­mentally friendly, and non-GMO. They also want them to be easy to chew, swallow, and afford. To attain those mass-market product goals and meet consumer demands, the industry will be increasingly prompted to ac­cess more application science from its external pharmaceutical-grade man­ufacturing partners.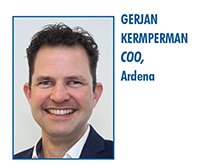 "Nuanced CDMO Partnerships for Oncological Development"
Emerging biopharma companies own nearly 80% of oncology thera­peutics in the early stages of the drug development pipeline and around two-thirds in the late stages. The growth of the oncology therapeutic sector is also shown in the research and development pipeline, where anti-cancer drugs outpace the overall pipeline growth. The rapid growth of oncology therapeutics is leading many biotechs to rely on partnerships with specialized CDMOs that have manu­facturing and regulatory expertise. This shift to strategic partnership is a trend for 2023 that will see biotechs acquiring CDMO knowledge and fa­cilities to aid drug development of novel oncology drug products in early phase development. The oncology therapeutic pipeline is comprehensive and the technologies in play are vast, therefore more diligence is needed when identifying and selecting a CDMO as industry needs are becom­ing increasingly nuanced. The manu­facture of these compounds can be difficult, and many highly potent com­pounds require specialized facilities, equipment, and handling that are ex­pensive to integrate within a biotech company. Notable advances have been made in the treatment of cancers from innovations in science and tech­nology. These innovations also come from advances in manufacturing through purification and isolation that propel drug development forward. Ex­amples include the development of sophisticated and large High-Perfor­mance Liquid Chromatography (HPLC) and advances in lyophilization units. CDMOs experienced in purifica­tion and isolation processes can en­sure that biotechs give their product every chance to reach commercializa­tion.
References
Nutraceuticals Market Size, Share & COVID-19 Impact Analysis, By Product Type, Fortune Business Insights, https://www.fortunebusinessin­sights.com/nutraceuticals-market-102530.
Nutraceuticals Market by Type, Himanshu V, Roshan D, Jan. 2022, https://www.alliedmarketresearch.com/nutraceuticals-market.