REGULATORY REVIEW – Regulators Make Intentions Clear on Transparency & Harmonization
INTRODUCTION
As we get deeper into 2014, pharmaceutical companies have been and are preparing to tackle some significant regulatory challenges – as well as to welcome some advances – all in the name of improving transparency, harmonization, and collaboration.
For regulatory authorities, the top priority remains patient safety, which has led those agencies to require from pharma companies both more data and greater collaboration between regulatory authorities, aimed at sharing and comparing product safety data. But the European Medicines Agency and the US Food and Drug Administration (FDA) are also eager to improve the processes by which submissions are made, reports are created, and companies liaise with regulators.
Internal shake-ups, too, are aimed at improving efficiency and helping regulators become better prepared to tackle a variety of challenges. For example, the European Medicines Agency recently announced a reorganization with views to: (1) provide better support for the scientific work done by agency committees, (2) enhance knowledge and information sharing, and (3) improve how the agency works with partners and stakeholders, such as marketing authorization holders, industry organizations, and patient groups.
THE XEVMPD REVISITED
Most significant for pharma companies in 2014 is the European Medicines Agency's decision to revisit the Extended EudraVigilance Medicinal Product Dictionary (XEVMPD). The initial announcement of the XEVMPD occurred in 2011, when the agency informed companies that as of July 2012, they would be required to submit product information. That information was to include basic facts, such as name, date of approval, therapeutic area, and dosage as well as more-detailed information, such as known adverse events. The process, however, was drawn-out, and it was complicated by poor communication between the agency and industry, by delays in the issuance of guidances, and by industry concerns and uncertainties. The purpose of creating the XEVMPD database was to ensure increased transparency of data and better product identification. However, once the agency began reviewing the data, it discovered that the quality of data entered was poor, and so the XEVMPD was put on hold for several months.
In November 2013, the agency began issuing quality control notices and said it would provide new guidance in January 2014, though it would issue draft guidance by December. Delays in releasing that draft guidance have led to industry concern about whether there will be opportunities to test the draft guidance before the final guidance gets issued.
Companies are now facing challenges in meeting the upcoming December 2014 deadline for updating their records, and uncertainly remains about the impact on companies as they seek to put in place all of the changes required, and to update their software and processes accordingly.
PUSH ON TRANSPARENCY
Data transparency has become a regulatory priority on all fronts, and regulatory agencies have taken further, vigorous steps in that direction. Certain medicines that have become identified as ones needing close monitoring will have to carry black inverted triangles on their package leaflets. In some cases, when the same active ingredient is marketed by several companies, all of those involved as marketing authorization holders are affected. And the impact is the affected companies will have to not only revise package inserts to include the black triangle – which means having to make changes to the summary of product characteristics in all of the languages of all of the countries where the drug is marketed – but also resubmit the documents for regulatory approval.
The European Medicines Agency also wants pharmacovigilance to become more than simple surveillance of a drug but, rather, continuous analysis and evaluation of safety information regarding the impact of each drug or active ingredient on exposed populations. Such analysis and evaluation will become greater priorities this year as new modules of the good-pharmacovigilance-practice guidelines aimed at driving that goal get released for public consultation. The new modules cover (1) public participation in pharmacovigilance; (2) continuous pharmacovigilance, ongoing benefit-risk evaluation, regulatory action, and planning of public communication; and (3) international cooperation.
Regulators are also paying close heed to the pediatric investigation plan (PIP), which seeks to ensure the necessary data on drugs are obtained through studies on children, when safe, in order to expand the number of medicines dedicated specifically to children. The regulation came into force in 2007, and the European Commission published a report in June 2013 that covered the first 5 years of the regulation. According to the report, legislation has improved the situation for child patients, though certain concerns raised by stakeholders are expected to lead to greater improvements in 2014. Those improvements would deal with the facts that no single strategy fits all PIP applications, that most PIPs get agreed to only after major modifications, and that there is significant variance in the time from submission to plan agreement, depending on the complexity of the PIP. Stakeholders have also said the study's feasibility remains a concern for industry.
One area stakeholders would like to see greater improvement in involves alignment between the European Union (EU) pediatric plan and the US pediatric plan. In the United States, two pieces of legislation have been enacted with the goal of increasing the number of studies of medicines in children. The first is the Best Pharmaceuticals for Children Act, which serves as an incentive for companies to conduct pediatric studies at the request of the FDA; the second is the Pediatric Research Equity Act of 2007 (PREA), which requires that under certain circumstances, companies study products for children. In 2012, Congress reauthorized the PREA and gave the FDA: (1) the authority to grant extensions to companies on certain grounds if those companies have made the right request and (2) the authority to send noncompliance letters to companies that fail to obtain a deferral or that do not submit pediatric studies by the final agreed date. The FDA began publishing such noncompliance letters on an FDA Web page in August 2013.
An area that has resulted in much consternation on the part of industry is the European Medicines Agency's announcement that it was planning to start publishing data submitted for regulatory review through the European Clinical Trials Database beginning this past January. Several companies have taken legal action in a bid to prevent their data from being made public. Even though the FDA announced in June 2013 that it was seeking input with regard to making de-identified clinical data available in an effort to improve the drug development process, to date, US regulators have not taken as provocative a stand as their EU counterparts.
SUBMISSION CHANGES
This year is expected to streamline the delivery of electronic submissions, though some of the changes will require that companies adapt their own processes to some extent. When making submissions through the centralized procedure, marketing application holders have for some time been able to use the agency portal, but until recently, they had to physically ship CDs or DVDs when submitting through the national procedure, the mutual recognition procedure (MRP), or the decentralized procedure (DCP) for most agencies. The Netherlands and the United Kingdom have portals and permit electronic submission. In mid-2013, the agency made available the Common European Submission Platform (CESP) for submitting regulated documents by means of all procedures other than the centralized procedure, which has its own, European Medicines Agency portal.
For companies, the CESP is expected to simplify the submission process by cutting the time from submission to acknowledgement of receipt by the regulators, while at the same time saving companies from having to burn and ship CDs. The CESP is widely accepted in Europe, though not by all authorities. For example, French agency l'Agence nationale de sécurité du médicament et des produits de santé (ANSM) has said it won't permit CESP submission across the board because it still requires paper submission for a subset of variation types for non-electronic Common Technical Document (eCTD) dossiers. The ANSM is piloting a move toward electronic submission through the CESP, though currently for generics only.
In a further move to improve the submission process, the MRP and DCP have been moved to a comprehensive model and away from what was known as the parallel model, whereby companies had to submit independent eCTD life-cycle sequences for each country. The move is in keeping with the planned requirement for eCTD submissions through the DCP from 2015, and it places the onus on companies to get their organizations ready to comply with comprehensive model management and eCTD-format production during 2014. For companies, the challenge will lie in aligning the processes between a company's corporate headquarters and its affiliates.
In early 2014, the European Medicines Agency plans to launch a new, common repository whereby regulatory authorities can store submissions centrally, thereby eliminating the need to copy the same submission for each local authority. This will likely have little impact on companies – apart from a positive knock-on effect from regulators that are improving their own processes.
Regulators are also working toward greater harmonization around pharmacovigilance on several fronts. With regard to pharmacovigilance case databases, companies will in the future be able to send these in electronic format, meaning that there will no longer be a need for each country in Europe to have its own pharmacovigilance case databases. The electronic format will save companies from having to re-create pharmacovigilance case reports in paper format before sending them to the agencies. The next step is to gather the data in a centralized database, from which the national authorities will be able to access their own data.
There are also efforts under way to facilitate greater harmonization between: (1) Periodic Safety Update Reports (PSURs), which are for products on the market; (2) Development Safety Update Reports (DSURs), which are required during clinical trials; and (3) the risk management plan (RMP). The goal is to permit the use of individual sections that are common to more than one aspect of a report. The hope is to encourage consistency and avoid unnecessary duplication while also improving efficiency for companies. However, it will require companies to adjust their own processes in order to manage commonalities between the reports, organize bibliographic sections, and coordinate their signal management, risk-benefit assessment, PSURs, DSURs, and RMPs.
GOING GLOBAL
The already strong relationship between the FDA and the European Medicines Agency grew closer still over the past year. The two agencies have been allowing cross-access to pharmacovigilance databases, and their officials meet regularly to compare their findings for the same products. In 2013, that collaboration was reinforced to ensure greater cooperation over the PSUR. Such liaisons will become increasingly more commonplace in 2014, with the two agencies announcing an initiative to share information findings from inspections of bioequivalence studies submitted to either agency and to regulatory authorities in some of the EU member states with regard to marketing authorization applications for generic medicines.
Efforts are also under way to enhance collaborations on certain quality sections and chemistry, manufacturing, and control sections that are relevant to quality by design (QbD), which, if well managed, could considerably ease batch delivery and minimize inspections for companies that follow the QbD process. The FDA and the European Medicines Agency are working extensively through information sharing and ongoing meetings to ensure that QbD gets used effectively.
In addition, Japan's regulatory authorities: the Japanese Ministry of Health, Labour and Welfare; and the Pharmaceuticals and Medical Devices Agency began during the second half of 2013 to enter information on good- manufacturing-practice (GMP) compliance – as such compliance involves Japanese manufacturers – in the European Union drug-regulating authorities' good-manufacturing-and-distribution database, which the European Medicines operates to support the exchange of information on GMP compliance.
In Europe, the European Medicines Agency has been unifying regulatory processes with medicine assessments made by health technology assessment bodies, with the goal of speeding up and improving access to authorized medicines for patients.
Other parts of the world are working toward greater harmonization of electronic submissions. For example, Saudi Arabia has said the electronic Common Technical Document (eCTD) will become the preferred submission format from January 2014. The Saudi Food and Drug Authority (SFDA) began with draft guidelines in 2012 for electronic submissions that differed from eCTD and non-eCTD electronic submissions (NeeSs). The criteria turned out to be difficult to manage for companies, and the country moved toward the eCTD. The final guidance, reworked in 2013, made the format for Modules 2 through 5 identical to International Conference on Harmonization requirements, with only Module 1 having differences, as is standard in most regions. It is now much easier for companies to prepare a Saudi dossier from an existing NeeS or eCTD submission. As of January 3, 2015, only the eCTD will be accepted, according to the SFDA's road map. An eCTD pilot phase is also being conducted in South Africa, with the Medicines Control Council expected to open eCTD submission to the entire industry during 2014.
SUMMARY
Continued emphases on data transparency and on streamlining of the submission process – to the benefit of both regulatory agencies and pharma companies – create both opportunities and challenges for companies. During 2014, companies need to get their own processes in order and manage their regulatory information to become able to respond to requirements involving product information, including the XEVMPD, while also taking advantage of improvements in methods of delivery of electronic submissions to regulators.
To view this issue and all back issues online, please visit www.drug-dev.com.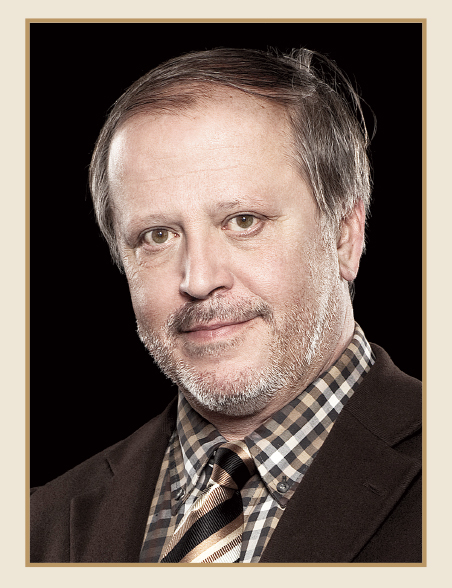 Erick Gaussens, PhD, is Co-founder, Principal Consultant, and Chief Scientific Officer of ProductLife Group, providing deep insights into risk management and regulatory sciences in the life sciences industry, as well as expertise in cognitive science. He can be reached at egaussens@productlife-group.com.