REGULATORY MANAGEMENT – Renewed Focus on Reg IM as Commercial Takes Center Stage
INTRODUCTION
There has been a significant though subtle change in the way pharmaceutical companies think about the management of their regulatory information and, indeed, the regulatory function overall. In the past 18 months to 2 years, larger pharma companies in particular have begun asking important questions about the purpose of the regulatory function within the business in light of the increasingly pressing need to follow the guidelines and meet the mandates of regulators worldwide and to make effective commercial decisions in a competitive climate.
Rather than have regulatory affairs devote time to administrative tasks, that department now plays a more strategic role in helping secure and maintain market access to a company's pipeline of products. And in that context, regulatory information management (Reg IM) has become both the enabler of those intrinsic regulatory functions and is itself forced to change as a consequence. Indeed, Reg IM is no longer seen simply as the application of information management tools and techniques to regulatory matters, but rather is recognized as the management and exploitation of regulatory information as a resource.
ARCHITECTURE RETHINK
For many years, pharma companies have quite haphazardly collated, stored, and managed their regulatory information, maintaining a multitude of databases and spreadsheets that are disconnected from other systems, and often spread around the world at local market companies. But several changes within the industry have caused companies to rethink that approach. To start with, the growth of off-the-shelf solutions and the fact that database searches have become easier, faster, and cheaper (at least for the computer hardware) have made companies more inclined to manage and track large-scale databases of regulatory information.
Furthermore, companies now work extensively with external partners and need to be able to share information during that collaboration. It means that some of the traditional methods of gathering information are no longer productive. For example, some companies have used Lotus Notes-based systems to manage workflows. But that is an inherently platform-dependent solution, meaning that it is difficult to share information between a Lotus Notes organization and an organization that is not one.
As a result, companies are asking whether the tools they are deploying can be readily accessed by their partners. They are also beginning to understand that if they are to operate in a heterogeneous, distributed environment and enjoy the benefits of the outsourcing of low-value-add commodity services, then investment in huge, bespoke information management solutions to support those activities is not helpful. This is forcing a rethink about architecture components in favor of more-open systems in terms of access and connectivity.
When companies decide to take advantage of the outsourcing of commodity regulatory services, they also begin to realize that not having regulatory function management and regulatory function staff in the same geography means they must communicate changes and progress in a more systematic way. Very quickly then, companies begin to query the adequacy of departmental spreadsheets and to look to more formalized Reg IM systems, such as tracking tools. For example, a biopharma company that had recognized the business benefits of outsourcing its routine regulatory activities – in particular, activity prone to cyclical peaks and troughs – found that in order to outsource, it had to formalize and standardize significant parts of the Reg IM solution and decouple it from individuals' embedded knowledge.
Indeed, the architecture and infrastructure in place play significant parts in ensuring Reg IM delivers value to an organization. Without stable processes and solutions that ensure a clear and formalized flow of data, the Reg IM solution becomes untenable. Once that happens, the quality of the decisions that regulatory, commercial, manufacturing, or other leaders can make from the information quickly degrades.
WHAT HAS CHANGED?
Among the several reasons behind companies adopting broader (and deeper) perspectives on the regulatory function and Reg IM are the demands of regulators with regard to product information and the need to ensure products adhere to those requirements. For example, the Extended EudraVigilance Medicinal Product Dictionary standard (XEVMPD), which became mandatory in July 2012, requires routine communication of data sets not typically held within one system previously, which in turn requires integration of both central regulatory and worldwide market-specific information. The EudraVigilance Medicinal Product Dictionary itself is expected to ultimately be replaced by the Identification of Medicinal Products (IDMP), which was approved in November 2012 as an ISO (International Organization for Standardization) standard. Companies are now awaiting the International Conference on Harmonization's implementation guide on how that ISO standard is going to be used, because potentially, enormous amounts of information will have to be gathered.
But it is the needs of the business that drive a sharper focus on the regulatory function, including Reg IM and regulatory intelligence. Companies are beginning to assess how the regulatory function should operate, and at the same time, they are looking to Reg IM to provide vital market information answers to such questions as: How can we get more revenue from our current drug bases? And: What is the best way to enter new markets? On one hand, many European companies are using regulatory requirements as a way to release budget to improve commercial decision-making. On the other hand, a US-based company is more likely to request funding for a Reg IM Solution that would help create organizational change so as to reduce costs and improve market access. In reality, both the European and the US companies would likely be using Reg IM to fulfill the needs of their businesses.
To plan their market strategies, companies need actionable information that tells them, say, which markets are not currently selling a given product, where can they exploit their strengths, and what specific efforts would get a product licensed in those markets.
One large pharma manufacturer has been looking at ways it could integrate information across the business. To that end, the company has been working to put in place a more sophisticated tracking solution that would enable it to plan both across the portfolio and across markets. For example, the tracking system would prompt, with reminders such as, "You are 20 days from filing an annual report; You are 5 days from an expected regulatory response; or Your license expires in Country X in 30 days," across all countries in which it markets products.
The company would use its Reg IM solution not only to stay on top of regulatory needs and to plan market options but also to use the gathered regulatory intelligence to gain a greater understanding of additional markets in which the company might consider marketing its products.
One of the business benefits of outsourcing routine regulatory functions, companies have discovered, is that it frees the regulatory function to look at managing the bigger picture of the plans for regulatory activity in their markets, which in turn means that tools that let them see the full picture become prerequisites rather than luxuries.
Another large life sciences company has been using Reg IM for some time as a high-level planning tool for determining how long it takes to get variations approved in different regions and for answering commercial questions about registered products. For example, if a product is registered but not marketed, the company can determine how best to proceed: sell the product, withdraw it, or begin marketing it. Furthermore, being able to answer questions about the company's assets revealed that the company had significantly more products registered worldwide than it originally realized.
REG IM DEFINED
The concept of Reg IM as a distinct discipline is relatively new. Indeed, in the past 5 or 10 years, Reg IM has evolved from companies simply wanting to track what is happening with their products to the integrated, life-cycle management of products and product families.
Until recently, companies' understandings of Reg IM varied widely from one to the other, but today, there is a coalescence around common understandings regarding, say, the functions that certain tools, such as tracking systems, should be performing. Companies generally recognize that Reg IM involves far more than submissions management. As one regulatory leader put it, "We're realizing that when we collect that information, we can make smart decisions that can affect what we do with a product, whether on a global or an individual market basis."
Indeed, a 2012 CSC survey of regulatory affairs, operations, and information technology (IT) managers found that 57% of respondents described Reg IM as a "method of bringing together all of the pieces of information and data that tell the complete stories of all products for the purposes of compliance with regulatory authorities' requirements and improvement of commercial decision-making." Only 15% perceived Reg IM as existing purely to track the data associated with reports for regulatory submission. However, that recognition has, until now, not necessarily resulted in action: the survey found that only 20% of companies had fully implemented a formal strategy, and very few of them could lay claim to a completely centralized repository where all of their global registration information is held.
A further, more recent, trend is the move toward integration of regulatory intelligence, and there is an emerging sense that regulatory intelligence is an important part of Reg IM. The pharma industry (or at least, big pharma) has evolved from the stage where its Reg IM (1) was tactical and based on operational systems, (2) is moving through a phase with tracking systems and in which they need to coalesce all that information and understand the bigger picture, and (3) is just beginning to recognize the importance of understanding the context of that bigger picture, which is where regulatory intelligence comes in.
At this stage, however, regulatory intelligence means different things to different organizations. For one, regulatory intelligence might simply consists of understanding what the regulatory process and the regulatory submission is in a given market, including having a database of worldwide regulators and their current rules. At the other extreme, another company must have information that is more about policies and direction of travel – in other words, not what the policies state but why they have been put in place. This helps a commercial organization learn, for example, what types of products its scientific committee would be open to and what types it might be more concerned about at any given time.
CXO IN THE SPOTLIGHT
The way companies are beginning to think about the regulatory function and the use of specific tools is now being driven by the business or commercial side rather than the IT side – in particular, the COO or the CEO. This is a very recent change. In fact, only 2 years ago, when an organization talked about changes to Reg IM, the discussion was generally led from the level of the CIO; the IT side of the business drove the initiatives and then brought the business partners along with them.
The current shift to a business-driven initiative is prompting demand from the information side that is having a huge impact on how the regulatory function and Reg IM are perceived and implemented. Rather than technologies enabling the business to consider potential options, the drive of the established business intent is demanding that same technology. After all, once a company embarks on business change, it can no longer rely on informal processes and repositories that exist in functions. The result is a gradual move away from island systems into more-corporate systems, with the ultimate goals of increased communication and interoperability between tracking systems, regulatory intelligence, regulatory submissions, medical information, and safety systems – indeed, between and among all aspects of the regulatory function.
SUMMARY
In the past, pharma companies largely took the view that the focus of the regulatory function was on acting in response to required standards and regulations. But as companies start to shift their thinking toward their commercial needs, they're coming to realize that the regulatory function plays a crucial role in securing and maintaining market access and that Reg IM is more than simply a useful submission tool – that it is essential to managing the big picture. That realization will in turn lead to a more inclusive approach to the management of regulatory information and intelligence.
In recent years, pharma companies have looked at ways they could increase efficiency while lowering costs, and they have achieved those in many parts of the enterprise. Now the focus is on the regulatory function and the role it plays in the commercial organization at large.
To view this issue and all back issues online, please visit www.drug-dev.com.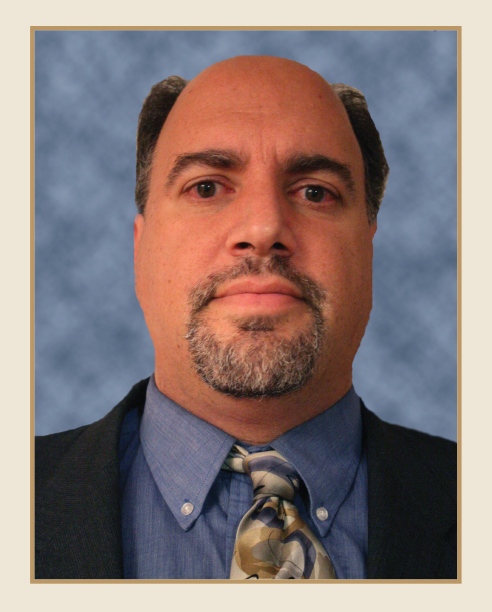 Joel Finkle is Senior Strategist, Regulatory Informatics within CSC's Regulatory Solutions Group (formerly ISI). He is the architect for two of their Document Creation solutions: ISIRender and ISIWriter. In his nearly 7 years, he has performed business process consulting, provided customizations to our solutions, and developed several software business partnerships. In his current role, he is working to find novel ways to solve regulatory software and service processes for customers, as well as providing the focal point for industry standards and regulatory guidance. Mr. Finkle comes from a background in the Pharmaceutical industry, with 26 years of experience in software development and support of electronic submissions, publishing, and document templates, from custom CANDAs through eCTDs. He is currently a member of the HL7 Regulated Product Submissions (RPS) standard development team, the DIA Electronic Regulatory Submission SIAC Core Team, the DIA Cross-SIAC EDM Reference Model development team, and the OASIS DITA Pharmaceutical development team.