REAL ESTATE – Four Ways Firms Are Advancing Innovation With Real Estate
INTRODUCTION
Life sciences giants across the US are seeking collaborative new ways to reach farther out on the edge of innovation, including by venturing into new frontiers of real estate strategy. To fuel momentum in the race to fill pharmacy shelves with new therapies, many of the industry's biggest players are teaming up with younger companies and start-ups with which they can leverage new talent and technology. In fact, according to PwC's Health Research Institute, 1 in 3 US biopharmaceutical companies has revamped its approach to R&D, looking to boost productivity by reconfiguring R&D operations and organizational structure, increasing the focus on partnerships.
As companies pursue these collaborative platforms, their real estate needs are changing — with profound implications for how and where life sciences companies choose to operate. Meanwhile, the nation's most desirable markets are exhibiting higher-than-ever costs and lower-than-ever availability, compounding the need for sciences companies to shift priorities and apply their expertise in innovation to formulating new real estate strategies.
Right now, a few strategic shifts are proving most attractive to industry leaders. According to JLL's Life Sciences Outlook report, life sciences firms are pursuing four key areas of innovation in real estate, from expanding dedicated incubator space and following the talent, to pushing outside traditional market boundaries and modernizing laboratory design.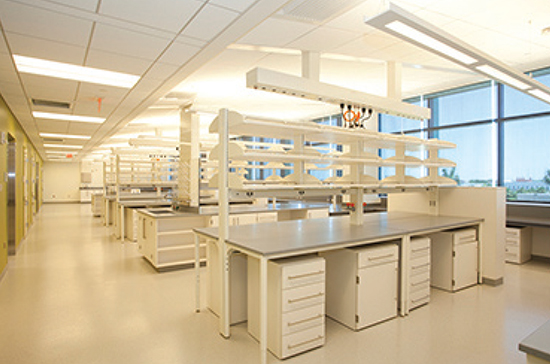 TREND 1: OFFER INCUBATOR SPACE WHERE WILD NEW IDEAS CAN COME TO LIFE
Young companies with great potential can benefit deeply from setting up shop in the nation's top life sciences locations, like Boston, San Francisco, and San Diego. Considering the steep rents in these highly established markets, incubator lab space can fill the gap and bring in these fresh, but relatively under-funded, teams.
So far, the industry is proving keen on this particular trend, with life sciences incubators popping up across the US and becoming a critical part of the R&D ecosystem. Massachusetts, for instance, is already home to more than two dozen incubators.
Part fund, part accelerator, these incubators provide a startup platform in strategic locations where the key building blocks for life sciences innovation thrive. These spaces nurture the growth of early stage life sciences companies by providing turnkey laboratory and office space, entrepreneurial support, strategic programming, and access to capital. Incubators provide many of the advantages of being at a big company while providing the flexibility for an entrepreneur to drive scientific research forward.
In some instances, familiar industry names are launching incubator spaces. Alexandria Real Estate Equities, for example, is an urban office real estate investment trust (REIT) that specializes in life sciences and technology facilities. In 2017, the REIT opened the first biotech incubator in New York City with the opening of Alexandria LaunchLabs in Manhattan's East Side Medical Corridor at the Alexandria Center for Life Science.
The Manhattan Alexandria LaunchLabs incubator includes 15,000 square feet of lab and office space that is home to approximately 20 start-up companies. A second Alexandria LaunchLabs will open in late 2018 in Alexandria Center in the heart of Cambridge's Kendall Square neighborhood in Massachusetts.
Alexandria aims to make LaunchLabs a community of small firms, rather than split the lab space up among one or two larger tenants. Companies that join Alexandria LaunchLabs not only gain access to state-of-the-art facilities, but also to strategic risk capital, expertise in early stage company building, and a broad range of advisers.
On the pharmaceutical side, Johnson & Johnson launched its JLABS incubator concept 5 years ago, emphasizing scalability and offering space options ranging from a humble 5-foot bench to a 5,000-square-foot core research lab filled with the latest specialized equipment. Today, JLABS has locations in 11 cities around the world, including its most recent, the 30,000-square-foot JLABS@NYC facility, which opened in mid-2018 in collaboration with the state of New York.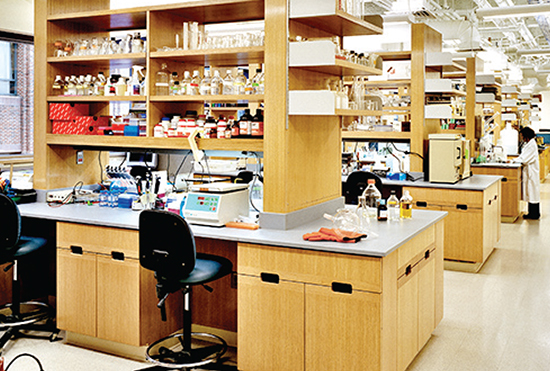 TREND 2: FOLLOW THE TALENT
With increasing innovation and burgeoning new companies, demand for talent is higher than ever before. From scientists and executives to advisers, investors and board members, people are by far the most important ingredient in the life sciences ecosystem.
The life sciences industry continues to be a leading driver of employment across the US, providing 1.73 million jobs at approximately 85,000 companies. In 2017, employers listed almost 264,000 postings for life sciences positions, nearly 10,000 more openings than 5 years ago, according to a study by the Coalition of State Bioscience Institutes.
As a result, finding, attracting, and retaining great people is becoming more difficult in the medical discovery industry, and increasingly critical. According to PwC's Health Research Institute, 51% of biopharma leaders, the highest of any industry, report that hiring has become more difficult and only 28% say they are confident they have access to top talent. And a recent study by MassBio reports that, on average, more than 2.5 months are needed to fill an opening — compared with the 1-month rate that's average across the entire US economy.
The ensuing war for talent is having a ripple effect on major real estate decisions, with life sciences companies intensifying their drive to be near leading academic research centers and the supportive R&D ecosystems that surround them. Case in point: a recent JLL survey of top life sciences companies found that less than 15% of their locations are outside of the top clusters.
What makes the top life sciences clusters distinct is their access to talent. Among JLL clients, nearly 80% of location decisions are based on being close to universities and an R&D ecosystem, despite the high cost of being in the top clusters.
Being in a top life sciences cluster can improve an employer's ability to find and retain life sciences talent as well as access another rising recruitment category: data scientists. The need for tech talent inside life sciences companies will become increasingly important, given the growing use of computing technologies in biopharmaceutical development, from CRISPR gene editing and T-cell therapy to breakthroughs in fields such as computational biology.
TREND 3: EXPANDING THE EDGES OF TRADITIONAL MARKETS
Along with the lack of available talent is a lack of available space. Eight of the top US life sciences clusters as ranked by JLL currently have single-digit direct vacancy rates in their life sciences facilities. How the industry is dealing with exceptionally low availability varies by cluster, and the shortage is driving a variety of real estate solutions across the US. One of the most noteworthy trends is the blurring of the boundaries of the traditional cluster.
A good example is the Innovation Square (iSQ), located in South Boston's Seaport District rather than in Cambridge, but still strategically within the high-tech talent pool that the larger community offers. A phased, 375,000-square-foot R&D life sciences campus, iSQ is the first multitenant lab facility to be developed in this part of the city, but momentum is already hot. The first two floors of the phase I building will be occupied by anchor tenant Mass Innovation Labs, an accelerated commercialization program that is also launching new sites in Brighton and Cambridge.
Another example of new projects in new locations is TMC3, a 1.5 million-square-foot collaborative research campus that will break ground in 2019 at the Texas Medical Center (TMC) in Houston — generating even more interest in this breakout cluster. The new biomedical research hub will bring together researchers and industry experts from across the public and private sector throughout its collaborative 30-acre campus. The centerpiece of the TMC3 campus — designed to resemble the double helix shape of a DNA strand — will be a multistory facility that houses shared core labs, retail, and commercial space.
Outside of the top clusters, new life sciences collaborations are sprouting up in premier locations for medical care, research, and education to accelerate innovation. Consider, for example, the new incubator in Orlando, FL's Medical City, which is the center of the University of Central Florida's Health Sciences Campus and now home to the region's first life sciences incubator.
Through the incubator program, entrepreneurs gain access to the area's facilities, plus resources for research and coaching. These kinds of schemes could help bring R&D firms closer to their end users — patients — and also help contribute to the kind of environment that will attract more talent.
TREND 4: NEW LABORATORY DESIGNS FOR A NEW GENERATION OF TALENT
The decline of the blockbuster drug has forced a reckoning in laboratory design — one that's exposed new pathways to a more agile, future-friendly lab. The dark labs of yesteryear are giving way to lab designs that incorporate natural light, sustainability features and attractive sight lines that, ideally, will promote well-being and inspire creative thinking about research problems.
Historically, reconfiguring a pharmaceutical or biotech lab to support research for an all-new remedy or cure has been a time-consuming and expensive undertaking. But that's changing as life sciences companies increasingly steer clear of conventional lab design in favor of smaller, flexible spaces to keep up with the pace of innovation. Now, many industry giants are redesigning for flexibility and collaboration to become nimbler and accelerate research and product development.
They're also leveraging new occupancy planning technology to ensure enough space to remain productive and engaging, while avoiding a glut of underutilized space. According to a JLL survey of top life sciences companies, space utilization has been increasing in the latest lab projects, with lab-space-per-scientist reduced by 25% in new Class A facilities, compared to older labs.
These tighter footprints for labs help facilitate creative interaction with colleagues, preferably without requiring de-gowning, and can be easily reconfigured to accommodate different kinds of research to help scientists perform their studies as quickly as possible.
In addition, mobile benches and unassigned workspaces are being used to allow for fast changes in personnel and/or the type of work being performed. Some lab designers are installing retractable electrical cords in the ceiling and technical infrastructure into moveable facades so workspaces can be set up in different configurations around the lab floor, rather than being limited to fixed walls. Another strategy is to build in heavy-duty floor slabs in laboratory corridors to accommodate periodic moves of heavy equipment.
Finally, as a result of the growing promise of computational science, traditional labs are shrinking to make way for more office space. In terms of lab design, the evolution represents a fairly significant shift in space utilization. More traditional R&D facilities typically were split between 75% lab space and 25% computational space. New designs are gravitating toward 50% lab and 50% computational space.
INVESTMENT IN INNOVATION: MORE THAN A PASSING PHASE
The war for talent, soaring patient populations, vast industry promise, and competitive pressure. These market conditions are here to stay, at least for the foreseeable future. But even as industry giants and incubators tackle these challenges in a more collaborative R&D environment, where research can potentially spawn many different drugs, other forces are also converging to drive innovation.
INVESTORS ARE KEEN ON INDUSTRY INNOVATION
Funding trends indicate that momentum is likely to last. Venture capital investment in life sciences companies surpassed $11 billion in 2017, and 2018 is on track to set a new record, although most of this is still centered in the top clusters.
Investing in early stage biotechs is providing the resources to nurture drug development and is bringing drugs to market faster and cheaper. But, while early stage start-ups are fueled with more funding than ever, investors are skipping early seed funding and investing more following the actual clinical proof of concept. As a result, the sector has added a number of new unicorns: private companies with billion-dollar valuations.
The implication of this changing dynamic is that today's early stage biotech start-ups have more resources than their peers 5 years ago. This should enable better clinical programs, more expansive pipelines, and, combined with the rise in access to real estate resources through platforms, such as incubators and accelerators, enhanced innovation to bring more drugs to market faster and cheaper.
The year 2018 ended with a flurry of initial public offerings (IPOs) based on a backlog of well-financed private biotechs with premium valuations. With nearly 40 biotechs and pharmas going public nationwide in 2017, up from 29 in 2016, the IPO market looks healthy.
BIOPHARMA INDUSTRY LEADERS ARE RAMPING UP R&D SPENDING
Fueled by a desire for innovation and new medical breakthroughs, biopharma companies were among the top companies in 2017 to post an overall increase in R&D spending. While tech companies spent more on R&D than any other sector in the S&P 500, top biopharma companies weren't far behind.
The uptick in R&D spending is one more factor that points toward a strong future of innovation for the industry, including significant advances in biological sciences and pharmaceuticals, and the expansion of more effective drugs and curative and preventive treatments aimed at enhancing the quality of human life.
The US life sciences innovation ecosystem is vibrant. Building on collaborative research at teaching hospitals, universities, and research institutions, innovation now progresses through startups funded by venture capital and into established biotech and pharmaceutical companies funded by the public markets. And while each component of the ecosystem plays a distinct role, they can all be connected in physical space, often for the better.
The aforementioned trends explored illuminate the ways in which real estate is becoming more than a backdrop of labor, but a vital platform for innovation. By investing in the right locations and facilities today, a company can position its operations for long-term agility and further advance the ultimate goal of R&D: the next great breakthrough.
To view this issue and all back issues online, please visit www.drug-dev.com.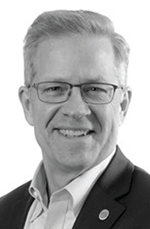 Roger Humphrey is the Executive Managing Director, Industries, and Leader of JLL's Life Sciences Group, guiding a team of more than 3,000 professionals dedicated to developing customized solutions for the entire real estate and facilities management lifecycle. His team is accountable for providing facilities management, transaction management, lease administration, design/construction/project management, and portfolio management to leading life sciences firms. He came to JLL from Merck & Co., Inc. where he built and staffed the Global Real Estate Services department, which provided portfolio strategy, occupancy planning, workplace innovation, and transaction management for a 100-million-square-foot portfolio that spanned 750 sites in 80 countries. He earned his MBA from Babson College and a BSBA with a concentration in Finance from Northeastern University.