ORAL THIN FILMS – The Quest for a Magic Pill May Not Be a Pill at All
INTRODUCTION
In an article published in the October 2018 issue of Drug Development & Delivery titled Better Drug Release & Patient Expe­rience With Buccal Films, we discussed how using buccal films in drug delivery would have beneficial outcomes for patients by not only improving prescription adherence, but improved biological activity with minimum side effects. Since then, there has been sig­nificant advances in clinical development of this novel drug de­livery system, and the technology is rapidly moving from just a theory to practical real-world application.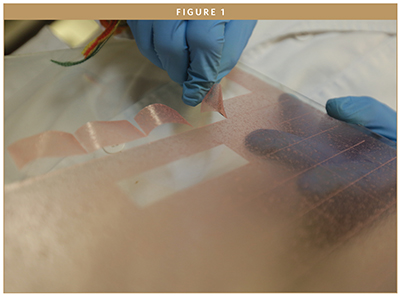 HISTORY
Over the decades, the quest for a "magic pill" has eluded researchers. But perhaps it is not the drug or compound, but the method by which we deliver the drug that ultimately decides a drug's efficacy. Delivery methods can vary. Whether a drug is ad­ministered orally, intravenously, intramuscularly, intrathecally, subcutaneously, sublingually, buccally, rectally, vaginally, ocular, nasally, inhalation, cutaneous, or even via transdermal patch, the many different pathways into the body can be beneficial, but some are often met with restrictions.
In the case of oral administration of drugs, clinical developers know that oral drugs are generally the safest and least ex­pensive pathway into the body, but not the most efficacious due to the first-pass effect, which degrades the drugs extensively.

In short, the widely published phe­nomenon is caused when a drug is metab­olized through the digestive tract while en route to a target in the body, resulting in a reduced concentration of drug being de­livered.
While usually associated with the liver, first-pass effect can occur in other body tis­sues, such as those found in the lungs, vascular, and gastrointestinal tract. Be­cause first pass can vary among patients, appropriate dosing needs to be consid­ered, and in those patients in which it is exceptionally prominent, an alternative administration of drugs may be required to bypass the digestive system.
To compensate, higher doses of a drug is generally necessary, but this also raises the possibility of generating un­wanted side effects. Therefore, researchers often need to conduct extensive…and ex­pensive…clinical studies to determine the proper dose needed to achieve a specific clinical outcome.
CHALLENGES & OPPORTUNITIES
In the history of drug development, buccal administration is gaining interest not only for rapid and controlled release of drug compounds, but given the highly likelihood of degradation, the optimum method that is needed to bypass the gut and liver. Eliminating or reducing degra­dation is a major step in improving bioavailability and can potentially allow a lower dose of drug to be administer, which could reduce potential side effects in some patients.
Moreover, given the large area for drug application, the mouth provides an excellent platform for drug administration than other entries into the body. But does it really work?
In a recent study, CURE Pharmaceuti­cal sought to answer that question by uti­lizing its oral thin film technology CUREFilm®, CURE's proprietary emulsion oral thin film dose form, or OTF, to admin­ister a 25-mg dose of CBD in healthy pa­tients.1
It is worth noting that CBD is a phyto­cannabinoid compound that is fat soluble and has limited bioavailability. Not only is it difficult for the body to absorb via tradi­tional oral ingestion, but it also suffers ex­tensive degradation via the first- pass metabolism, much like other compounds that are administered orally.

This open-label, randomized, single-dose, crossover study of 14 healthy adults compared the pharmacokinetics of a com­mercially available soft gel formulation (liquid encapsulated within a shell) of 25-mg CBD to 25 mg of CBD delivered via CUREfilm. CUREfilm OTF resulted in a sig­nificantly higher maximum serum concen­tration (~3x increase in Cmax) and a faster onset/absorption (~3x decrease in Tmax), compared to the reference product. No safety concerns were reported. In both arms of the study, the product was admin­istered orally (PO) and, hence, ingested.
The study also included a subjective survey comprising of eight questions to aid in the understanding of CUREfilm OTF as an acceptable dosage form. Results showed that none of the participants expe­rienced discomfort, pain, numbness, or ir­ritation during administration. Additionally, 80% indicated "great" palatability, with 90% rating CUREfilm OTF experience as very pleasant or neutral.
The study results indicate that using this proprietary delivery platform not only improved the bioavailability of CBD in healthy patients, but that it is uniquely de­signed to overcome digestive obstacles and deliver drugs more effectively.
The data also showed that improved bioavailability resulted in higher serum concentrations and provided a significantly faster absorption into the body versus commercially available 25-mg CBD soft gels.
Thus, while this delivery method im­proved cannabinoid bioavailability, it stands to reason that the technology could be applied to other molecules that have similar challenges and could potentially achieve multiple patient benefits, such as allow for lower dosing of active ingredi­ents, resulting in less side effects and better patient compliance. This is just the tip of the iceberg as the marketing potential for other drugs show promising result.
As a result, CURE Pharmaceuticals announced earlier this year that the US FDA acceptance of an Investigative New Drug (IND) application to administer silde­nafil citrate, the key ingredient in ViagraTM to treat Erectile Dysfunction (ED) utilizing our technology. At this writing, we expected to initiate our Phase 1 clinical trials in the first half of 2021. Since both sildenafil cit­rate and CUREFilm have been previously reviewed by the FDA, we filed our appli­cation via the 505(b)(2) pathway, which should expedite the US clearance process.
According to a report from QVR Re­search, the global ED drug market is pro­jected to reach $66 billion by 2025, and according to the most recent market re­ports, only 10 pharmaceutical products are available on the market that utilize the novel drug delivery system.2 However, due to the many benefits associated with the oral thins, such as improved patient com­pliance, safety profile, and potential lack of side effects of higher drug dose needed when taking a tablet, demand is rising.
In addition to CURE Pharmaceuticals, there are several other companies in the space, such as ZIM Labs, Indivior plc., Aquestive Therapeutics, Suminomo, Dainippon Pharma, and IntelGenx Corp. However, there are several of the larger, legacy pharma companies in the space, such as Pfizer, Novartis, Allergan, NAL Pharma, and Solvay to name a few. Given the amount of interest in the delivery method and the current roster of players, the potential pipeline has seemingly un­limited possibilities.
SUMMARY
With the positive outcomes that we have experienced in our own clinical de­velopment, the potential to meet a larger consumer base and find solutions for unmet medical needs is compelling. There is no doubt that the demand for oral thin films is among an emerging market world­wide, and North America, with its high number of pharma companies and deep pockets for clinical research, is leading the way. But while discovering drugs that treat a myriad of diseases or conditions is para­mount and at the heart of what life science companies do, these compounds are of lit­tle use if they cannot get to the source of problem and treat a condition without causing additional undo harm to the pa­tient. The cure cannot be worse than the disease. So, while we set our sights to find­ing the best therapeutics, we must also keep a focus on how we get the therapeu­tics where it needs to go. Effective drug de­livery is almost as important as the drug itself.
REFERENCES
https://www.curepharmaceutical.com/blog/comparison-of-the-pharmacokinetics-of-a-cbd-soft-gel-formulation-to-25mg-of-cbd-delivered-via-oral-thin-film/.
https://www.curepharmaceutical.com/press-releases/cure-pharmaceutical-receives-fda-approval-for-its-ind-applic.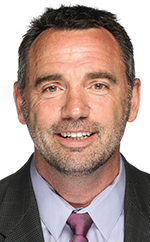 Robert Davidson is the CEO of CURE Pharmaceutical. Prior to his role at CURE Pharmaceutical, he served as President and CEO of InnoZen Inc., CEO of Gel Tech LLC, CEO of Bio Delivery Technologies Inc., and has served on multiple corporate boards. He was responsible for the development of several drug delivery technologies and commercial brand extensions, including popular zinc product Zicam. He has worked with brands, such as ChlorasepticTM, SuppressTM, as well as PediastripTM, a private label electrolyte oral thin film sold in major drug store chains. He earned his BS with a concentration in Biological Life Sciences. He also earned his Masters Certificate in Applied Project Management from Villanova University, Masters of Public Health from American Military University, Virginia; Masters in Health and Wellness from Liberty University, Virginia, and Masters in Sustainability leadership and Post Graduate Studies at the University of Cambridge with letter of commendation.