MEDICAL DEVICE UX DESIGN – Bridging the Divide Between People & Products: How UX Design Can Improve Medical Device Product Development
INTRODUCTION

In the medtech industry, product development has tradition­ally followed a classic, top-down approach focused on the tech­nology, and not the user.1 Moreover, when it comes to developing medical devices for patients who self-administer their medication, engineers often believe the devices are "simple to use" and tend to overlook the emotional impact these patients experience and the lack of training they receive.2
Human factors and industrial design can bridge the divide between people and products to maximize the likelihood that new medical devices will be safe and effective for the intended uses, users, and use environments.

THE GROWING TREND OF MEDICAL DEVICE UX DESIGN
Medical device user experience (UX) design is emerging as one of the top trends in healthcare, driven by the rising expecta­tions for medical devices that are simple to understand and op­erate. In addition, today's patients and healthcare professionals expect well-designed products that reduce anxiety, increase effi­ciency, and improve patient outcomes.
According to Dorothy Shamonsky, PhD, Chief UX Strategist at Integrated Computer Solutions Inc., the user experience should be the starting point of designing any product. And yet, it still hap­pens all too often that when a product is designed by engineers, only when it is almost complete is the user experience considered; much too late to make any significant changes.3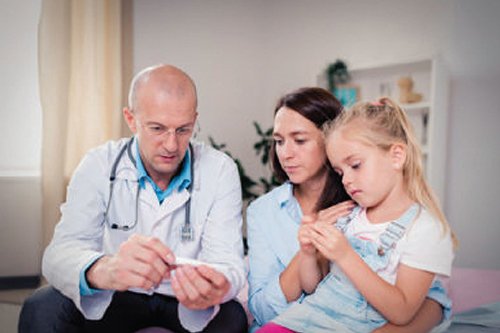 From a user's perspective, UX design is important because it means they can effectively reap the benefits of the device. "There is less training time, more ease of use and satisfaction, optimal device use, fewer errors in use, they are safer, and there are better outcomes from device use," explains Shamonsky. "From the product owner's perspective, UX makes their product more effective with users and more saleable. This leads to better patient outcomes, preempts device complaints, reduces product liability, and facilitates the regulatory approval process."
The Role of Human Factors Engineering
Human factors, or people-centered, engineering (HFE) fo­cuses on improving areas within a product or design where in­teraction happens. The goal is to reduce the incidence of use-errors and produce more comfortable interactions with a product. It's about understanding human capabilities and limita­tions, and then applying this knowledge to product design using a combination of many disciplines, such as sociology, engineer­ing, and industrial design.4
In the medtech field, greater attention is being paid to human factors and usability engineering, thanks to an FDA guidance issued in 2016 that considers them essential components of product development for combination products and medical devices. The US FDA guidance recommends making human factors and usability engineering a robust part of the design control process to maximize the likelihood that a new de­vice will be safe and effective for its in­tended users and use environments.5
Usability deficiencies can result in a delay in patients receiving otherwise effec­tive treatment, as well as lost time and rev­enue for the sponsoring company. In a competitive healthcare delivery environ­ment, delays can also mean lost market share that is difficult to recover.

BRIDGING THE DIVIDE BETWEEN PEOPLE & PRODUCTS
More and more, biopharma compa­nies and original equipment manufactur­ers (OEMs) are applying HFE principles across the entire lifecycle of bringing a new medical device to market in order to incorporate the user experience.
Human factors engineering provides evidence that a device and its labeling can be used safely and effectively by the in­tended user in the intended use environ­ment. The process involves testing the numerous touchpoints where patients in­terface with a drug product, including packaging, Instructions for Use (IFUs), pre­scribing information, quick reference guides, and device indicators and controls.6
Applying HFE to Improve Medical Device Product Development
Noble is an Aptar Pharma company and industry leader in providing drug de­livery training device programs for phar­maceutical companies and OEMs. Its Human Factors Plus (HF+) capabilities combine the application of human factors engineering with Noble's expertise in de­veloping patient-centric training solutions and onboarding platforms to advance the development and testing of new self-ad­ministered medical products that optimize safety and efficacy while minimizing use errors and the risk of adverse events.
Ways to Incorporate UX Design Into the Product Development Process
Biopharma companies and OEMs are increasingly employing human factors and usability engineering to incorporate UX design into product development. Noble supports this process all the way through regulatory approval and post-market analysis by directing its human factors ca­pabilities to the following areas:
Strategic planning for regulatory ap­proval pathways
Contextual inquiry – observation of users in their environments
Formative and summative studies – iter­ating usability testing and applying learnings to improve or demonstrate the user interface
Heuristic evaluations – HF expert review based on experience
Task, IFU and training analyses
Threshold analyses – systematic com­parison to approved products
Use-related risk analysis – hazards, severity, harm, mitigations
Design of drug delivery and medical training devices and prototypes
SUMMARY
The benefits of human factors engi­neering and usability design range from a better understanding of patients' needs to producing easier-to-use devices and es­tablishing more effective training; all of which lead to improving patient compli­ance and medical outcomes. Human fac­tors engineering and UX design can also help reduce the risk of use errors, product complaints and recalls, and can de-risk the combination product regulatory ap­proval process. These methods can be integrated into many touchpoints along the product development journey and produce tangible results that benefit patients.

REFERENCES
"Growing Influence of UX is Reshap­ing Medical Device Development." In­tegrated Computer Solutions. April 10, 2019.
"The current paradigm for biologic initiation: a mixed-methods explo­ration of practices, unmet needs, and innovation opportunities in self-injec­tion training." Expert Opinion on Drug Delivery. June 8, 2021.
"UX Should be the Focus from the Start When Designing New Medical Devices." Medical Device + Diagnos­tic Industry (MD+DI). March 31, 2021.
"Human Factor Principles in UX De­sign." Adobe. October 20, 2020.
Applying Human Factors and Usabil­ity Engineering to Medical Devices." Guidance for Industry and Food and Drug Administration Staff issued by the U.S. Department of Health and Human Services. February 3, 2016.
"Noble Launches Human Factors En­gineering Services to Support Product Development and US FDA Approval of Medical Devices and Combination Products." Noble, an Aptar Pharma company. February 2, 2021.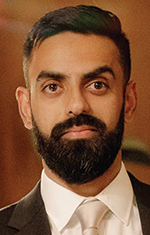 Aditya "Adi" Jagannathan, with a decade of experience in developing combination products for leading pharmaceutical companies, is the Patient Services New Business Development Manager at Noble, an Aptar Pharma company and global leader in developing innovative patient-centric drug delivery training devices and onboarding solutions for the world's top pharmaceutical brands. He previously served as Clinical and Human Factors Program Leader for a global medical device company, where he led clinical product safety, efficacy and usability development for wearable drug delivery devices.