MARKET TRENDS – The Year of Resilience & Flexibility: Six Smart Ways CDMOs Are Preparing for 2023
INTRODUCTION
As CDMOs look ahead to the coming quarters, it seems clear another year of unpredictable global events and dynami­cally evolving markets lies ahead of us. After some of the most unprecedented years many of us have experienced, new changes and challenges continue to come.
In just the past year, our industry has traded remarkable in­novation and rapid growth for a year of market difficulties. One new disruption after another continues to roil global supply chains. A continent has burst into once-unthinkable conflict, with troubling results for global energy markets and supply chains. All these crises seem likely to continue in 2023 and are already con­verging on the global drug market. With biopharma businesses weathering one unexpected shift after another, it's no surprise these organizations are looking to their partner networks for one thing above all: the flexibility they need to maximize their own business resilience.
ADAPTABILITY HAS NEVER BEEN MORE IMPORTANT FOR CDMOS
With all these macro challenges accumulating and intersect­ing, many pharma and biotech organizations are pivoting, shift­ing, and adapting their businesses more quickly than they ever imagined possible – all while working to keep their products on the path to patients.
And now, drug sponsors are looking to their service providers to do the same: to adapt and evolve their businesses in ways that help their customers navigate both unprecedented new chal­lenges and long-standing issues that have been further compli­cated by new crises.
Cost-driving supply chain challenges that demand strategic new approaches to managing energy and material resources.
New time-to-market expectations that were set by pandemic breakthroughs, and that can only be met through innovation and investment in processes, technology, and expertise.
Evolving drug product portfolios that have shifted their focus from monolithic blockbusters to complex blends of mass-vol­ume and small-batch products.
So how are CDMOs preparing to deliver the flexibility their customers are so urgently looking for? How are they getting ready to be agile in managing near-term challenges, while keeping an eye on essential long-term priorities?
In the course of this year, we expect that strategically minded partners will likely focus on the following six steps – each of which will be key to the flexibility biopharmaceutical companies are looking for in their partners.

STEP 1: OPERATIONALIZING MARKET FORESIGHT
Clear visibility into market trends has always been essential for development and manufacturing partners who want to play a strategic role in their customers' business. But in today's dynamic environment, those customers are looking for more than aware­ness. Truly forward-thinking companies need robust, proactive processes for monitoring industry horizons and turning new in­novations into impactful offerings.
Historically, for many of these busi­nesses, it's been far too easy for emerging concepts to get trapped in operational silos or lost in translation between depart­ments. To break that cycle, many CDMOs are establishing structured, interdiscipli­nary processes for identifying new oppor­tunities, holistically evaluating their relevance and feasibility, and translating the right advances into customer value. The goal: to consistently put the most im­pactful new concepts on a streamlined path from idea to implementation.
The growing effort to develop, define, and accelerate that path has the potential to benefit CDMOs and drug owners alike. In the coming years, we expect it to be­come a differentiating investment for de­velopment and manufacturing partners who want to stay at the forefront of the in­dustry.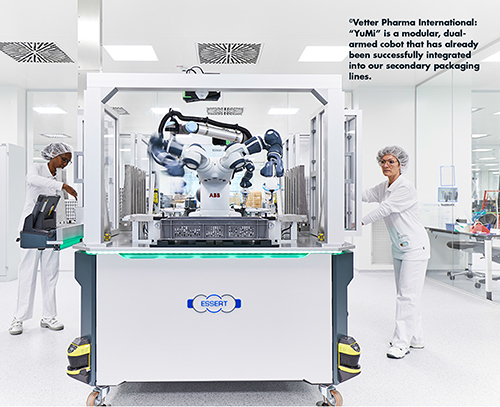 STEP 2: EMPOWERING KEY DEPARTMENTS TO NAVIGATE RESOURCE CHALLENGES
In just the past year, our industry has been struck by a series of converging crises: the ongoing COVID-19 pandemic, global supply chain disruptions, and a new energy crisis stemming from the con­flict between Russia and Ukraine. Together, these challenges have created a remark­able series of price spikes, cost surges, and resource shortages for biopharma busi­nesses.
In response, service providers are re­lying more heavily than ever on the expert­ise and foresight of their purchasing and S&OP (sales & operations planning) processes. These teams have always played a key part in balancing cost con­tainment, resource availability, and sup­plier relationships. Today, they're stepping up their role in cost optimization, supplier negotiation strategies, internal collabora­tions with Sales and Financial Control, and many other efforts to buffer their organi­zations from unprecedented market head­winds.

For biopharma companies evaluating future development and manufacturing partnerships, we also expect strategic pur­chasing and S&OP teams to become a key signal of potential partners' value and ca­pabilities. Assessing a service provider's long-term strength and stability is an es­sential step in any due diligence process. Now, more than ever, pharma and biotech companies will look for partners with in­ternal teams that are well-positioned to guide their organization through unprece­dented cost and supply challenges.
STEP 3: BALANCING CONFIGURABILITY & SUSTAINABILITY
For most pharma and biotech com­panies, gone are the days of building an enterprise on a few blockbuster products. Today's global biopharma market is more of a mosaic than ever, with consolidated portfolios quickly giving way to pipelines full of specialized therapies, niche indica­tions, and complex delivery systems.
This shift has put their partners under pressure to deliver greater and greater lev­els of flexibility and customization. CDMOs specializing in clinical and com­mercial aseptic manufacturing are facing some particularly challenging new de­mands. Many are working to onboard an ever-increasing variety of packaging for­mats, achieve new levels of multifunction­ality in their facilities, and adapt to a rap­idly widening spectrum of product sensitiv­ities. Often for small-batch products!
In the coming year, many service providers will make or reinforce major in­vestments in the operational agility this new era demands. Our own effort is al­ready well underway, with a strategic focus on offering the greatest possible flexibility across our services while maintaining a consistent and uncompromising level of quality. Several key initiatives include:
Implementing multifunctional and flex­ible aseptic filling lines that can be rap­idly reconfigured for a wide range of product characteristics and packaging formats.
Proactively evaluating and pursuing a range of new delivery systems and plat­forms, including pens and large volume autoinjectors, pre-sterilized vials, wear­ables, and more.
Exploring and qualifying an increasing range of packaging options, especially innovative new formats (like mono-ma­terial blisters or all-paper packaging) that promote the use of sustainable ma­terials.
In the coming years, environmental responsibility will be an increasingly im­portant priority for partners across the value chain. As the climate crisis intensi­fies, CDMOs will face particularly acute pressure – social, regulatory, and eco­nomic – to help their customers achieve ever-more-ambitious sustainability bench­marks.
For many partners, that pressure will likely drive both strategic, business-level investments – like full carbon neutrality across global operations – and a range of project-level innovations like new recyclable packaging formats. At both levels, watch for strategic CDMOs to intensify their search for solutions that can simulta­neously maximize both their flexibility and sustainability.

STEP 4: ACCELERATING DIGITIZATION OF CORE OPERATIONS
For biopharma businesses, the shift to Industry 4.0 is no longer a question of "if," but "how." Both drug developers and their CDMO partners are evaluating technolog­ical solutions across their businesses – from administrative activities to produc­tion, quality, and logistics – and establish­ing frameworks to vet, validate, and implement relevant new digital tools and programs.
These efforts are especially wide-ranging for CDMOs, many of whom are rapidly adopting technologies that can maximize process efficiency and minimize human error. The Internet of Things (IoT), virtual reality (VR), and autonomous, col­laborative robots have already become in­tegral parts of these transformation strategies, along with operational solutions aimed at sustainably ensuring targeted and traceable quality improvements.
The technically demanding area of aseptic fill and finish is at the forefront of this trend, with several key investments in robotics and AI/Machine Learning that are even now making a significant impact.
Collaborative production robots, or "cobots," are already working successfully alongside human manufacturing experts in a range of roles. One of these technolo­gies is "YuMi," – short for "you and me" – a modular, dual-armed cobot that has al­ready been successfully integrated into our secondary packaging lines. It's currently being used to optimize workflow precision in device assembly projects and will soon be rolled out to other functions as well.
Mobile robot systems like "HelMo" are being used to automate routine, repet­itive, and time-consuming tasks, such as defrosting drug substances at the start of the aseptic filling process. HelMo is a self-driving, collaborating mobile robot system that can operate at a safe distance in a room with humans. It moves to its place of operation on its own and with the help of sensors it navigates autonomously in its environment. Once configured, this spe­cialized robot can safely and independ­ently fill a key day-to-day role alongside a team of human colleagues – freeing trained workers to focus on engaging ac­tivities that demand more of their skills.
Robotic process automation (RPA) is already hard at work streamlining a wide variety of routine, transactional activities. RPA programs – "bots" specially designed to perform specific rules-based tasks – have been programmed to create inspec­tion lists for batch release testing labs, fetch SAP records, process order confirma­tions, and much more. Automating these workflows has already helped capture sig­nificant operational efficiencies, while also freeing human operators for more valu­able tasks.
In addition to these technologies, sev­eral exciting ML-focused projects are also well underway – with use cases ranging from translating data into text-based re­ports, to complex forecasting in controlled environments, to machine processing of natural language. In the coming year, watch for initiatives like these to play a major role in transforming many different areas of the value chain.
STEP 5: PROACTIVELY PREPARING FOR NEW REGULATORY REQUIREMENTS
In 2023, an already familiar trend looks set to continue: new and updated regulatory frameworks will soon take ef­fect, further expanding the requirements our industry must meet. CDMOs will face the increasingly complex challenge of guaranteeing compliance while still pro­viding the agility customers are demand­ing.
In the EU market, the pharma and biotech community is particularly focused on the impact of the latest revision to Annex 1 of the EU GMP Guide (Manufac­ture of Sterile Medicinal Products) – the most important European regulatory standard for the manufacture of sterile drug products. This new update will also bring significant increased scrutiny to quality risk management, contamination control strategies, and environmental and process monitoring methods. We foresaw the impact this revision would have on currently established stan­dards and have been preparing to meet regulators' elevated expectations for nearly three years now. Key investments like our Vetter Cleanroom Technology (V-CRT®) – a holistic concept designed to combine high quality and great flexibility – have positioned us well for the rollout of the Annex 1 revision this year.
STEP 6: DEVELOPING MUTUALLY COMPLEMENTARY PARTNERSHIPS
With drug owners demanding more flexibility and efficiency than ever, more and more of their partners are joining forces to deliver the time-savings bio­pharma customers are seeking. Continu­ing a trend we've seen for several years now; a growing number of specialized service providers are working to align complementary services in ways that max­imize the value of their joint offerings.
As these symbiotic alliances take shape across the value chain, both spon­sors and partners are quickly seeing the benefits of this collaborative approach. With the right combination of allied CDMOs, biopharmaceutical companies can access a comprehensive range of spe­cialized services without the management-intensive, multi-partner network that level of service typically requires. At the same time, strategic alliances enable CDMOs to provide a comprehensive, end-to-end service offering while keeping their focus on individual core competencies.
Strong progress by maturing partner­ships has already shown the industry that close coordination, active knowledge-sharing, and mutual support can swiftly and significantly enhance project perform­ance and customer value. As these collab­orations progress, we expect to see many more CDMO team-ups aimed at stream­lining drug development and optimizing time to market.
 TAKING STEPS TOWARD A SUCCESSFUL COURSE OF THE YEAR
Today, we find ourselves looking ahead at an uncertain and unpredictable time for both our industry and our world. In a moment like this, when we face an un­precedented array of challenges, I find it reassuring to think about the great re­silience and innovation that helped us nav­igate a world-altering crisis that began not quite three years ago. These same strengths can help our industry find and follow the correct path today, especially if they're supported by the right expertise, experience, and foresight.
Fortunately for biopharma compa­nies, they have ready access to a global wealth of these resources – through the many seasoned partners who are striving to align their businesses with their cus­tomers' changing needs. I know I speak for many of those partners when I say that we remain as committed and passionate as ever, even as we navigate challenging trends and complex dynamics like those we've discussed here.
No matter the crisis, we share one mission: to bring life-supporting and life-critical therapies to patients all over the world. In the coming year and long be­yond, we will always do our best to achieve that vital goal!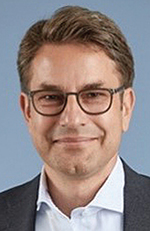 Carsten Press is Senior Vice President Global Sales Organization/Supply Chain Management at Vetter, a leading global CDMO and aseptic fill-finish partner for the biopharma industry. He has 25+ years of experience in product and supply chain management for multiple industry-leading enterprises, including Siemens and their earlier subsidiary, Infineon. Since joining Vetter in 2009, he has taken on responsibility for all end-to-end supply chain activities, including central production and capacity planning, global procurement, and logistics. Today, he continues to serve as a Senior Leader of the Global Sales Organization and Supply Chain, Business Development, and other multiple key operational functions, with a focus on advancing and expanding Vetter's core business on a global scale.