MANAGEMENT INSIGHT – Six Reasons Why the Affordable Care Act May Be a Bad-Tasting Medicine That Could Heal Our Industry
Like it or hate it, the Affordable Care Act so far has been a difficult pill to swallow. First, there was the government shutdown. Then there was the ongoing debacle of the opening of the healthcare.gov website. We are extending healthcare coverage to as many as 34 million currently uninsured Americans. There are so many variables in play in this massive 2409-page social experiment that I don't believe anyone can possibly predict the outcome.
As the makers of the medicines, we have a major interest in the outcome of this experiment. When the Affordable Care Act was first proposed, it came on the heels of a weak drug pipeline with numerous impending patent expirys. Many saw the reforms as a double punch to the industry. But pharma is recovering now (see sidebar), and many of our worst fears about the Affordable Care Act seem to have been sidestepped.
Whether you love the Affordable Care Act or abhor it, the fact is, there are billions of dollars of government money in play. Some industries are going to benefit from that. It's looking more and more like the pharma industry could be one of them. The following will discuss six reasons why the Affordable Care Act may be a bad-tasting medicine that could heal our battered industry.
1. MORE PHARMA CONSUMERS
This is the obvious and glaring benefit for the industry. The government estimates 34 million more Americans will have healthcare coverage. True, many of these will be young, healthy individuals, but just using the insurance effect – a well-known economic phenomena in which people consume more simply because something is cheaper – the pharmaceutical industry expects a 3% ($10 billion) boost from increased consumption, according to Pharmalot.
2. NO MORE DONUT HOLE
When the Medicare prescription drug program was created in 2003, it included a gap in coverage that has become known as the donut hole. Patients were covered up to an expenditure of $2930 (in 2012). After that, they had to pay 100% of prescriptions up to the catastrophic ceiling of $6630, whereupon full coverage kicked in again. From a healthcare point of view, this never made any sense; it was quite simply a means of reducing costs so we could afford the entire program. Still, the effect was that those individuals most in need of prescription help lost it and were forced in some cases to choose between their meds and their groceries for months at a time. Today, the gap has begun to fill in. Under a deal to help fund the Affordable Care Act, the pharma industry will discount drug costs in the donut hole by 50%. I am not sure how long this deal will last, but overall, it will still be profitable for Pharma given that drugs costs are typically less than 10% of the cost of goods. The disappearance of the infamous Medicare donut hole could lead to a further $7 to $8 billion lift, says Pharmalot.
3. FINANCIAL INCENTIVES FOR ORPHAN DRUGS
John Crowley was a financial researcher with two young children who were dying of Pompe disease, a rare inherited disorder that affects the child's ability to walk, talk clearly, and even breathe. A typical orphan disease, there was no cure and no financial motive for researchers to develop one because the disease affects fewer than 10,000 people worldwide.
So Mr. Crowley borrowed $100,000 on his home and 401(k) plan, started a biotech company, and when the company found an enzyme that showed promise, he raised $27 million in venture capital. Thinking he needed the muscle of a major drug company to get the drug through production and testing, he sold his company to Genzyme for $137 million. Genzyme harnessed a government incentive for orphan drug development to fund the research. Then the true drama began, when a shortage of the drug, conflict of interest questions, and Genzyme's internal protocols conflicted with Mr. Crowley's own goal – and he couldn't get the drugs to his kids.
Now a major motion picture starring Brendan Fraser as the father and Harrison Ford as the lead researcher, the movie Extraordinary Measures has brought the challenges of incentivizing the development of orphan drugs into the public spotlight.
Under the new reforms, there will be much stronger financial incentives for the development of orphan drugs for rare childhood diseases. In return for targeting these small, unprofitable markets, cooperating pharmaceutical manufacturers will earn vouchers for faster FDA approvals of other, more profitable drugs. Don't underestimate this incentive – a voucher that cuts a drug's FDA review time from 10 months to 6 months could earn a company more than $500 million in additional sales on patent-protected medications, Congress estimates. Even better, the vouchers will have a market value because they can be sold to other companies.
4. AN INSURANCE SYSTEM THAT ENCOURAGES MORE PRESCRIPTION DRUG OPTIONS
A proposed rule by the US Department of Health and Human Services (HHS) would require essential health benefits in each state exchange to offer more than one prescription drug in each drug class. The HHS fears that by offering only one drug in each class, there is too much risk of a shortage of that particular medication. Insurers would be required to offer one drug per category or class, or as many as determined by the Essential Health Benefits Benchmark, whichever is greater. This proposal, which is expected to take effect this year, would effectively increase the market for prescription drugs.
5. NO COMPETITIVE IMPORTS
The amendment that would have allowed pharmaceutical imports from specified countries like Canada has been quashed, at least for the moment. The effect of such a move would have been massive. The Congressional Budget Office (CBO) estimates that allowing these imports would save the government $20 billion over 10 years; a cost that would be multiplied in its negative effect on the industry when you consider non-governmental purchases. Given that government represents about 36% of total pharmaceutical expenditures, the Center for Medicare and Medicaid Services estimates actual loss to the industry would have been in the range of $5 to $6 billion/year.
6. PHARMA GETS TO PAY FOR COPAYS
In November, it was determined that pharma companies would be allowed to cover the cost of the copays on brand name drugs for people who get coverage under the exchanges.
This had been a sticking point. Before this change, under Federal law, drug makers were not allowed to assist in paying for copays for Medicare or Medicaid. This essentially gave drug consumers no option but to choose the (subsidized) generic alternative. The non-generic drug in many cases is very substantially – if not astronomically – more expensive. The exchanges, as it turns out, are excluded from this arrangement because the insurance offered under the exchanges is not a federal health care program. Now drug companies have a chance to make non-generic drugs competitive in the exchanges.
Why is paying for the copays by pharma a good thing for us? Again, it's because of the insurance effect. More people will use the exchanges if their costs are reduced, and the volume of sales will increase overall.

WINNERS & LOSERS
While our industry as a whole may be well positioned to benefit from the new reforms, not every company will benefit equally. Billions of dollars are in play, and the smart pharma companies are positioning themselves to capture more of those government dollars. The winning ideas are:
-Sending out armies of sales reps last year, to ensure that their products were well positioned. These companies know that the influx will be greatest in the areas with the largest currently uninsured populations, particularly the South, where 20% are uninsured (compared to 11% in the North East and 12% in the Mid West).
-Stepping up comparative effectiveness testing now. The products that come out ahead will not necessarily be the ones with just the most compelling evidence, but those with the largest onslaught of evidence. Smart companies began undertaking these time-consuming studies in 2013, so they could dominate the marketplace in 2014.
-Helping harried doctors, not getting in their way. Practitioners are going to be busier than ever with 10 to 20% more patients than last year. The last thing they need is to squeeze in another pharma rep visit. Smart reps got their two cents in last year, before the crowds could hit the waiting room. They made an effort to get in and out fast, to ensure that doctors saw them as partners in improving efficiency. One of the things they can do for doctors is to help them understand the repercussions of the Affordable Care Act on brands and consumers. Smart companies have already educated their reps.
WILL THE AFFORDABLE CARE ACT SUCCEED?
Even with these six positive outcomes, there is significant cause for concern going forward. Clay Shirky, a widely read writer and professor of internet technologies, blogs persuasively that any new initiative taken on by a government is in effect a new business, and most start-ups fail. Failure, Shirky concludes, is the most likely option. And yet the Affordable Care Act has no out if this system doesn't work.
Failure is even more likely if you consider the people charged with creating it. Most of these people have spent their lives in government, and hence are least likely to have the background to understand what it takes to get such a fragile new entity off the ground. The most important requirement for any new business is to start small and grow incrementally. Government initiatives can accomplish this; President Kennedy's efforts to put a man on the moon are a perfect example: It took 10 years and our first step was to circle the earth with a monkey. If what Shirk predicts is true, the failure of the healthcare.gov website may in fact be just an example of what is to come.
PHARMA NEEDS IT TO WORK
We're too far into the Affordable Care Act script to start over. The country is committed. If the Affordable Care Act rolls out according to plan, our industry stands to benefit. But if it fails, expect the government to come to our doorstep for a bailout.
If the healthcare marketplace fails to enroll enough young, healthy Americans, the cost of the new system will skyrocket. As soon as there is pressure to reduce costs, the pharma industry will be in the crosshairs again. Even if this experiment does somehow succeed in reducing overall healthcare costs, the government will be at our door when it's time to deal with the structural budget deficit, as healthcare is one of our nation's largest expenses. Proposals to allow imports, to reduce patent lengths, and others will inevitably resurface. Really, the question isn't whether or not the government will come to us to reduce costs, it's whether it will ring the bell or arrive with a battering ram.
President Obama's about face regarding his promise not to drop existing health insurance plans isn't helping matters. The Affordable Care Act needs all these dropped patients to move over to the new exchange and pick up coverage there. But why should they? They could just pay the ridiculously low individual penalty. In 2014, individuals who don't obtain health coverage will be subject to a paltry fine of $95 for an individual or 1% of family income, whichever is greater. In 2015, things will tighten up a bit when the fine increases to $325 per adult, or 2% of family income, whichever is greater. Still, the penalty only applies if the individual is getting an income tax refund. If there's no refund, there's no penalty whatsoever.
I am a Canadian, but I have chosen to build a CRO in the United States because the lower taxes and free market structure of the pharmaceutical industry here has created an environment that is more favorable to research than any other country. In the near-term future, I see blue skies. But I'd feel a lot better if I knew what weather tomorrow might bring.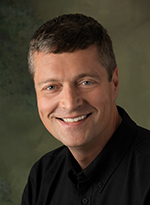 Derek G. Hennecke is President and CEO of Xcelience, a CDMO in formulation development and clinical packaging located in Tampa, FL. Mr Hennecke launched Xcelience as a management buyout in 2006, and the company has more than doubled in size. Prior to starting Xcelience, Mr. Hennecke worked for DSM as a turn-around manager in the global drug development community, managing an anti-infectives plant in Egypt, technical and commercial operations in a JV in Mexico, and a biologics facility in Montreal. He developed the formulation and business strategy of several drug compound introductions, such as clavulanic acid, erythromycin derivatives, and Tiamulin. A Canadian, he covets the Florida sun, but can't be kept away from the rink for long. He is an avid fan of the Tampa Bay Lightning.