DRUG DEVELOPMENT STRATEGIES – Marrying Target Product Profile, Regulatory & Partnering Strategies for Long-Term Product Success
INTRODUCTION
Drug sponsors and intellectual property (IP) owners under­stand how critically important it is to establish the target product profile (TPP) of the proposed drug product as early as possible. The TPP provides regulators with a summary of the prospective drug development program and its drug labeling objectives. It is also the key to determining the product's eventual commercial formulation.
Essentially a map of drug strategy, the TPP can be a helpful navigation aid describing desired product and formulation attrib­utes and the means to communicate them to all stakeholders, from IP owners, developers, and manufacturers to regulators.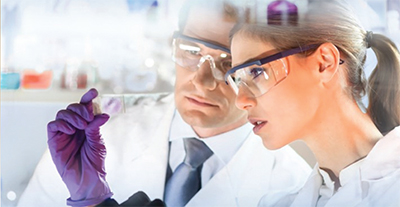 Because it is such an important guide and a predictor of product success, it is just common sense best practice calls for developing a strong, realistic TPP to launch the program effec­tively. However, taking the conceptual product (described in the TPP) from lab to patient, especially if it includes external devel­opment and manufacturing partners, demands a regulatory strategy and a Regulatory Affairs (RA) response equally as strong.
PLAN FOR PROGRAM SUCCESS WITH A STRONG TPP STRATEGY
When launching any drug development program, it is essen­tial all involved have a clear idea of why the proposed formula­tion and finished form are improvements over an existing drug product or best-class alternatives to currently available products or drugs in the development pipeline.
The TPP should be developed with the commercial objectives of the product in mind from the very beginning. To better reflect the product's eventual commercial reality, those objectives should be weighed against the drug's pharmacology as well as the prac­tical necessities associated with most clinical development pro­grams. The end goal is to generate a TPP that describes an optimized but market-realistic view of a drug's development goals.
Because the TPP must do a good job of predicting a pro­posed drug's future state, it needs a development strategy of its own. To sharpen the focus of the TPP's crystal ball, best practice calls for developing of the following three product descriptions initially:
Weak. A worst case minimally compliant product description.
Acceptable. A likely case that describes the middle ground somewhere between these best and worst case options.
Strong. The best case; what an IP owner is seeking to claim on the final label.
The Strong option is the primary objective of the TPP devel­opment strategy.

ENTER REGULATORY PARTNERING STRATEGY TO MANAGE PROGRAM RISK END-TO-END
An effective regulatory strategy serves to align a proposed clinical development plan with business objectives — generally aimed at worldwide distribution. The strategy also helps identify any potential challenges as well as solutions and alternative ap­proaches to new product development. Additionally, the intent and purpose of a robust regulatory strat­egy is to use it to fully develop a drug's TPP in an effort to broaden distribution glob­ally and increase patient access.
A fundamental part of any drug com­mercialization strategy requires analyzing it for the regulatory risks the program may present. This is followed by instituting steps to manage and mitigate risks efficiently at every step so as not to interrupt or slow the program or increase development costs beyond a financially sustainable point.
RA departments understand that a strong regulatory strategy is earmarked by a common set of principles:
Anticipatory
Identifies/quantifies risks
Forward and backward thinking
Regionally, globally agnostic
Equipped with a strong, optimized TPP, IP owners, and often their contract partners, can begin to plan and launch the program it lays out. Because most aspects of drug strategy are associated with mar­ket-specific compliance, a purpose-built regulatory strategy supporting those objec­tives is essential to a drug product's com­mercial success.

DEMAND FOR EXTERNAL RA SERVICES LIKELY TO RISE
Much of pharma is turning to external contract development and manufacturing partners (CDMOs) to develop, manufac­ture, and commercialize their drugs.1 An­alysts expect the global market for CMOs and CDMOs to double by 2025, repre­senting nearly $163 billion in value.2
From a drug developer's perspective, analyzing and managing the regulatory risk relative to their product and formula­tion is best left to experts, most often RA consultants or similar specialized re­sources within larger pharma companies. But the landscape is shifting, and with much of pharma discovery coming from small, virtual, and mid size companies de­veloping drugs in early clinical phases, there will be increasing demand for exter­nal RA services to develop and execute regulatory strategy.
From a CDMO's perspective, IP own­ers with products under development often "tack on" regulatory strategy developed by third parties. This certainly has worked for a vast majority of drug developers, but just not as efficiently and cost effectively as it could or should be. Pharma needs access to a better RA solution, one that is engi­neered to meet the specific needs of the drug's commercial strategy and can pro­liferate throughout a product's lifecycle. Because a significant majority of pharma's developers are turning to CDMOs for commercial formulation and manufactur­ing, these prevailing business models sug­gest the best source to secure a cohesive regulatory strategy is from those partners.

CONTRACT RA SERVICE OFFERINGS EVOLVING TO MEET PHARMA'S PRESSING NEED
Across the space, CDMOs have his­torically been a source of regulatory strat­egy, mostly focused on the more technical aspects of technology transfer, commer­cial-scale formulation, and other essentials of compliant manufacturing. To a certain extent, most CDMOs offer RA services to support client programs, but not necessar­ily strategically and comprehensively enough to meet the expanding needs of pharma's "developer-class" of companies.
However, CDMOs certainly are not standing still and are beginning to recog­nize regulatory strategy is the "secret sauce" of successful commercial develop­ment. It should be no surprise then that progressive CDMOs are beginning to shape service offerings to provide the end-to-end regulatory strategy every drug needs to reach patients.
Breaking it down, a comprehensive service offering from the CDMO sector is likely to include strategy, submission, au­thoring, publication of submission, lifecy­cle management, and market expansion support.
It should create primary deliverables for Phase 1, including documentation re­quired for all CTD Modules (1-5).
Ultimately an end-to-end regulatory strategy service offering provides an RA consultancy and a regulatory strategy more closely associated with the objectives (detailed in the TPP) of the product under development.
ASSESS CDMO RA POTENTIAL WITH PRECISION
When assessing the strategic potential of the RA service offering, sponsors should seek answers from the provider to key questions, such as the following:
Does the prospective CDMO have a fully integrated and dedicated RA func­tion?
Does this RA team have the experience to address early development RA strate­gic needs including CMC risk mitiga­tion?
Can the potential CDMO fully publish a partner's regulatory submission in a secure and compliant manner?
If needed, can the CDMO's RA team act on the partner's behalf, either in sub­mitting applications to regulatory agen­cies or speaking on their behalf?
Is the CDMO responsive? Can it re­spond efficiently and effectively to reg­ulatory inquiries, when needed?
As part of the service offering, does the CDMO provide lifecycle management support for your regulatory submission?
Within existing infrastructure can the CDMO support global market expan­sion and renewal needs?
If most of the aforementioned ques­tions are answered in the affirmative, it is more likely the value the benefits of the services delivered will outweigh the costs and at a price more affordable than hiring a separate consultancy.
REGULATORY STRATEGY DRIVES DRUG STRATEGY & VICE VERSA
To meet the objectives and goals of the TPP, to launch the drug strategy, and put it to work in development, requires a strong comprehensive end-to-end regula­tory strategy. More than that, it is essential to efficient program execution, from early development to commercial manufacture, as well as long-term lifecycle manage­ment.
Pharma's innovators are relying on CDMOs for more services and deliver­ables than ever before, as well as expert­ise. Given the costs, time, and risks associated with contemporary drug devel­opment, it's time this fundamental aspect of successful development be brought as close to the program as possible — the CDMO tasked with executing drug strat­egy in the first place.
REFERENCES
https://www.europeanpharmaceuticalreview.com/ news/159702/global-pharma-contract-manufacturing-market-to-value-120bn-by-2027/pharma-contract-manufacturing-market-to-value-120bn-by-2027/.
Bawdy, Andrew "What are CMOs and CDMOs?" Pharmaoffer.com Pharma Blog, August 27. 202.1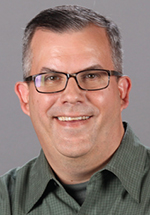 Chris Rojewski has more than a decade of expertise in regulatory affairs and more than 28 years of experience in the pharmaceutical industry. After earning his BSc in Chemistry from the University of Iowa, he began his career as an Analytical Chemist at Abbott Laboratories, later joining Pfizer in 2016. With extensive experience in chemistry, manufacturing, and controls, he now expertly manages Pfizer CentreOne's Regulatory Affairs team as Director and Team Lead in Global Regulatory Affairs.