DRUG DEVELOPMENT – Overcoming Challenges on the Path From Candidate Selection to First-in-Human Clinical Testing
TRENDS IMPACTING DRUG DEVELOPMENT PIPELINES
A key trend affecting all segments of the pharmaceutical market is the rising number of drugs in the development pipeline seeking to treat rare and orphan diseases. By 2026, orphan drug sales will account for a fifth of all prescription drug sales and al­most a third of the total value of the global drug pipeline.1 It is predicted that by 2026, the top 10 orphan blockbusters will be worth between $3 billion and $13 billion each, outgrowing the mass market drug segment.2
The new focus on devising treatments for rare diseases has resulted in an increased interest in highly potent active pharma­ceutical ingredients (HPAPIs) as drug candidates. These are small molecule drugs that produce a response or pharmacological ef­fect at a very low dose, which offers a potential benefit for pa­tients, especially in the area of oncology and treatment of other serious diseases. The global HPAPI market was estimated to be worth $24.5 billion in 2022, and is projected to reach $39.6 bil­lion by 2027, growing at a CAGR of 10.1% throughout the fore­cast period.3
With so many of these highly potent new chemical entities on expedited regulatory approval pathways, there is high de­mand for customers and contract drug development and manu­facturing organizations (CDMOs) to meet ever-shorter timelines and reduce costs while avoiding common pitfalls on the pathway from candidate selection to FIH trial. Anticipating these hurdles is vital if companies wish to succeed in avoiding them and accel­erating their project to the trial stage.
UNDERSTANDING THE CHALLENGES FACING COMPANIES TRANSITIONING FROM CANDIDATE SELECTION TO FIH
Regardless of the nature of the drug development project, pharmaceutical in­novators face a number of challenges on their journey to reach their clinical trial. The key barriers to overcome include:
Finding the right molecule: Identifying the optimum candidate to progress into clinical development is a complex process. Companies will invariably have a wide range of potential leads under investigation to determine not just their therapeutic efficacy, but also their commercial viability. Lead candidates must be ranked based on their speci­ficity and selectivity for the biological target of the desired therapeutic area, in-vitro activity, as well as their early biopharmaceutical "developability."
Completing CMC development: Hav­ing chosen an appropriate lead candi­date, the next goal is to complete all of the necessary chemistry, manufacturing, and controls (CMC) development and safety studies that will support regula­tory approval to begin a Phase 1 clinical trial in humans. Not only must the can­didate present an acceptable pharma­cokinetic profile and demonstrate in-vivo efficacy, it must offer a good safety pharmacology margin with an acceptable drug-drug interaction pro­file.

Accessing sufficient and flexible drug substance manufacturing capacity: From the CMC stage onward, pharma­ceutical companies must be able to ac­quire increasing quantities of their selected drug substance, as focus shifts from synthesizing small amounts of API from medicinal chemistry routes to the development of a scalable synthetic process. Pharmaceutical companies should also begin thinking about the provision of the first kilogram of good manufacturing practice (GMP)-grade material suitable for embarking on early clinical development.
Failure to navigate these challenges effectively can delay or – in the worst-case scenario – derail the project, so it is impor­tant for the work to be undertaken with the utmost care, ideally with expert support and specialist infrastructure.

KEY CONSIDERATIONS WHEN DEVELOPING A DRUG SUBSTANCE MANUFACTURING PROCESS
Optimization of the synthetic route is crucial to the successful development of an effective and efficient drug substance manufacturing process. This must be done as early in the development process as possible; changes to the route at a later stage can be time-consuming and costly. Additional bridging toxicology studies may also need to be produced to confirm the impact of any differences in the impurity profile of the candidate.
A robust and commercially scalable synthetic process design can support companies in avoiding many of the common issues that can add risk to material supply. Even at this early phase of development, it is important to optimize the synthetic process by minimizing the number of steps. This can be done by telescoping or identifying commercially available starting materials with a robust supply chain, de­veloping simple purification and isolation strategies, or eliminating the use of haz­ardous reagents or intermediates (partic­ularly genotoxic impurities).
Considering the potential impurities that can be produced when synthesizing the candidate is vital. By performing ana­lytical method development in parallel with the development of the synthesis, allows for impurities to be readily identified and quantified. This can give pharmaceutical companies an in-depth understanding of the impurities from a very early stage of development so they can identify appro­priate control points within the synthesis. It can provide invaluable insight to enable companies to reduce timelines, enabling non-GMP demonstration batches to be started as soon as the synthetic methodol­ogy is available. Moreover, it can acceler­ate the initiation of stability studies once material is available to support the clinical shelf-life and pivotal data for the CMC dossier submission.


THE IMPORTANCE OF DEVELOPING A REGULATORY STRATEGY FROM THE BEGINNING OF THE PROJECT
It is never too early to begin consider­ing and devising a comprehensive long-term regulatory strategy, nor to identify potential GMP starting materials appropri­ate to for downstream product develop­ment. Regulatory starting materials should be selected to allow a sufficient number of manufacturing stages to be performed under GMP to demonstrate to regulators there is optimum drug substance quality control.
Changing starting materials at a later stage in clinical development to meet more stringent regulatory requirements may increase costs and cause unnecessary delays. This is because additional clinical studies may be needed to prove that changes in starting materials do not change the toxicology or impurity profiles of the final material.
OTHER KEY FACTORS DRUG PRODUCT & CMC TEAMS SHOULD BE AWARE OF AT THIS STAGE
Something often overlooked during early development is the selection of the right physical form for the drug substance. Making the right decisions early can lead to a more robust drug substance isolation strategy and formulation, which can result in significant reductions to drug product development timelines.
By defining the desired salt form (or free form) of the molecule earlier in the project, pharmaceutical companies don't need to carry out bridging toxicology or stability studies further downstream. This can reduce cost and streamline later de­velopment processes. Defining the physi­cal form this early also puts product sponsors in a much stronger intellectual property position when patenting their dis­coveries.

Understanding the physical form and the molecule's behavior is also crucial when trying to design a formulation for the clinic. Technology selection is dependent on the solubility and permeability of a compound utilizing the Developability Classification System (DCS). With this in mind, the sooner this data is available to a formulation team, the shorter the lead time to a developed formulation.
Using a relatively simple "fit-for-pur­pose" formulation is a tried and tested so­lution during an early clinical evaluation program that provides a number of impor­tant benefits by minimizing time and ex­pense compared with alternative strategies. In addition, it provides signifi­cant flexibility in terms of manufacturing varying numbers of doses for administra­tion during early clinical trial programs where, due to their nature, dosing regi­mens have not yet been fully defined.
THE VALUE OF ENGAGEMENT BETWEEN CHEMISTRY, CMC & CLINICAL GROUPS AT THE EARLY STAGE OF DEVELOPMENT
It is not uncommon for drug sub­stance, drug product, and clinical activities to be carried out by separate contract de­velopment organizations. If these compa­nies don't collaborate successfully, the overall development process can become inefficient and costly. It may result in poor knowledge and material transfer as the project progresses along the development pipeline, which can increase the risk of de­lays in hitting key milestones.
However, there are CDMOs with the expertise and specialist infrastructure to offer integrated drug substance, drug product, and clinical testing activities, all under a single organizational umbrella and one program manager.
By offering such a fully integrated ap­proach to drug development, these CDMOs bring together process develop­ment, analytical, and formulation develop­ment chemists who collaborate regularly from the outset of the project. Data and drug substance information can be freely shared, meaning activities usually only ini­tiated on completion of the drug substance program can begin several months earlier.
On average, drug development time­lines can be cut by up to 6 months in the candidate development stage by utilizing an integrated approach, which translates into significant R&D cost savings. An inte­grated development partner that offers regulatory insight and expertise can also help ensure a smooth review by regula­tors, accelerating clinical trial approval. The overall benefit is a significant reduc­tion of drug development timelines from candidate selection to clinical develop­ment, enhancing the likelihood of clinical and commercial success and reducing the overall program risk.
FOCUSING ON TODAY'S DEVELOPMENT CHALLENGES IS CRUCIAL, BUT DON'T LOSE SIGHT OF FUTURE ISSUES
As a molecule approaches the transi­tion to a FIH clinical trial, there are many unknowns that will influence its future suc­cess. What this success looks like in clinical terms will depend on the early establish­ment of efficacy, with the current trend being to bring patient investigations into the first clinical protocol.
However, the practicalities of enabling such a study design can often result in a significant deceleration for the first-dose-in-human milestone.
Clinical operations teams therefore shouldn't just focus their attention on an­swering the current critical questions in their molecule's development. They should also be aware of the needs of future piv­otal efficacy investigations, but not allow them to delay the collection of decision-making data in the moment.
INTEGRATING DEVELOPMENT WORK IS KEY TO ACCELERATING A MOLECULE'S PATH TO CLINICAL TRIAL
Product sponsors can face many chal­lenges when progressing their project from drug discovery into preclinical and clinical development, especially for rare and or­phan diseases and those harnessing new and untried HPAPIs. It is not uncommon for them to have to split their program across multiple service providers. This places the project management burden on the sponsors, rather than their outsourced partners. It creates white space in the development timeline, limits knowledge and material sharing, and ultimately increases costs and the risk of delays.
By working with a partner, such as Quotient Sciences, capable of offering a fully integrated development service from candidate selection through to FIH clinical trial under our unique Translation Pharma­ceuticsTM platform, both pharma and biotech companies can benefit from holis­tic scientific advice and recommendations. They can work with multidisciplinary proj­ect teams offering unique CMC, clinical, and biopharmaceutical know-how and ca­pabilities all within one team. This can streamline the management of their proj­ect as they only have to deal with one con­tact and one working culture. Through tight integration of early development ac­tivities under a single organization, it is possible to cut through traditional industry silos. As a result, companies can acceler­ate their development timelines, even for rare and orphan diseases, ultimately en­abling them to get their innovations to the patients that need them most.
REFERENCES
https://www.evaluate.com/thought-leadership/pharma/orphan-drug-2022-report.
https://www.evaluate.com/thought-leadership/pharma/orphan-drug-2022-report.
https://www.marketsandmarkets.com/ Market-Reports/high-potency-api-market-36582475.html.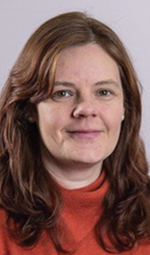 Dr. Eleanor Row is Executive Director, Candidate Development at Quotient Sciences. She has more than 16 years of experience in the pharmaceutical and contract research environment working with multinational companies, such as Sanofi-Aventis and Covance. She earned her PhD in Chemistry/Pharmacology from The University of Sheffield. Her subsequent post-doctoral studies were carried out at the University of Liverpool under the supervision of Dr. A. Stachulski and Professor P.M. O'Neill developing anti-parasitic and anti-malarial compounds. In 2006, she moved to Sanofi-Aventis, focusing on the synthesis of radio/stable labelled compounds and has a proven track record for delivering high-quality materials to sponsors. Dr. Row has held a variety of Senior Leadership roles and as an APM-accredited Project Manager, has first-hand experience of leading early candidate development programs.