DATA MANAGEMENT – Taking Regulated Content to the Cloud
INTRODUCTION
The cloud presents a strong alternative to costly internal solutions when managing content for R&D, allowing companies to shift their focus to innovation. Expensive infrastructure purchases and bespoke software developments are becoming less common in the business world today. Instead, companies across all industries are
adopting or considering hosted as-a-service, or cloud, offerings in many parts of the business. An IDC report shows 80% of firms expect 50% of their internal environment will be transferred to cloudlike capabilities in the next few years.1 In response, many service providers have updated their offerings, and the same IDC survey shows about 80% of new software offerings will be available as cloud services by 2014.
As a rule, the life sciences industry has been slower to adopt new technology trends than less-highly-regulated industries have, yet the majority of life sciences companies are showing strong interest in cloud solutions – at least in some parts of the business. Cloud or as a service is now more commonly used in such areas as back office functions, HR, finance, customer relationship marketing; and more recently, some of the large pharma companies have embraced the cloud for managing their supply chains.2
That shift away from internally driven solutions to off-premise hosting of many aspects of the business comes as companies seek to focus more on the differentiators (meaning, the development of products and of a company's intellectual property) rather than on the storage and management of content.
THE CLOUD IN R&D
There are several well-known issues that are forcing the life sciences industry to rethink its approach to managing its data and content, including a more tightly regulated landscape and declining pipeline productivity, which in turn is forcing companies to reduce operational costs and outsource more functional aspects of the business. These factors require companies to be able to access their content from wherever it resides in the business quickly and easily, and make good use of that content.
With this in mind, pharma companies are showing greater interest in adopting as-a-service solutions for submission-relevant content and the trial-master-file content in clinical trials, according to a survey by Gens and Associates.
Traditionally, that content was considered to reside within the regulatory domain. In reality, however, it gets used and reused throughout an organization for multiple purposes, including for websites, in sales and marketing material and by manufacturing facilities.
Furthermore, much of such content consists of information that needs to be shared among and viewed by not only those within the organization but also by external partners, from ones in academia to ones in biotech to contract research organizations, and so on.
The fact is that R&D today is more than ever a collaborative effort, and those external partners are now critical to the process of discovering and developing new products. Therefore, the ways information gets gathered, stored, and shared must be considered carefully. Bespoke internal platforms can make information sharing difficult, placing additional burden on busy R&D professionals to extract information from a local system in order to share it with partners. Instead, a cloud or a content-as-a-service solution makes information accessible through a common, Internet-based platform.
Accessing content through the cloud also removes the problem of using inconsistent or inaccurate information elsewhere in a company. For example, if reps make unsupported claims or talk about off-label indications when they shouldn't, the company could face heavy fines. This is undoubtedly a content management issue and demonstrates the importance of ensuring information about a product remains consistent. It means that what a rep tells a physician about a product must adhere to clinical studies and regulatory submissions.
COST PRESSURES
The industry is under greater pressure to take cost out of the business and to improve efficiency. In such an environment, the development and maintenance of tailored electronic content management (ECM) solutions are unsustainable. From a cost point of view, such solutions involve not only internal server and storage facilities but also ongoing licenses and employment of the necessary staff for maintaining and updating the technology.
Many of those costs are averted by using cloud platforms. To begin with, all of the security considerations, infrastructure, and storage requirements are shared, which spreads the cost among users. Moreover, rather than being an internal solution that is developed to cope with peak demand and that therefore remains a constant cost, content as a service lets companies pay only for what they require.
Cloud solutions also significantly reduce time to delivery. Rather than the months-long wait for a solution to be developed and put in place, the standardized nature of cloud solutions (developed for use by multiple companies using a standard application) means a project can be up and running within days. This creates a double benefit in that it not only reduces the time it takes to start up but also the likelihood the solution will have become obsolete by the time it gets implemented, a danger with bespoke internal solutions. And from the point of view of delivering products, not having to spend time on infrastructure provision allows the focus to be solely on innovation within each R&D portfolio.
For the data-rich life sciences industry, the cloud has the potential to expedite the management of data from when it is created, stored and used for reports or analysis. This allows companies to gain greater insight into where the data lie, how these are being used and how that impacts decision-making.
The escalating significance of emerging markets on the pharma bottom line creates another incentive for cloud adoption. This is particularly true from a regulatory point of view. Few emerging markets use the electronic Common Technical Document (eCTD) format, which means companies looking to submit products for marketing applications in countries such as Brazil, China or India, cannot simply take the processes and practices they use in Europe and the US into those markets. Instead, regulatory departments must prepare submissions for those countries and liaise with affiliates and, very often, external country regulatory experts to manage a submission. This increases the burden on already busy regulatory departments. On the other hand, regulatory solutions supplied through the cloud can be built to meet the requirements of all agencies and submission types, and will also be more cost-effective since, as stated earlier, companies can simply purchase the capacity they need.
CLOUD DOUBTS
Though the cloud has much to recommend it as a platform, companies have some reservations, most notably around security. There remains the fear that putting content in the cloud would put that information at risk and thereby give others access to invaluable intellectual property. Certainly, there are cases when some cloud providers have not provided as secure a platform as promised, and companies are right to be vigilant.
Those issues can be resolved, however, with secure transmissions that partition data from other customers that are using the same cloud platform. Indeed, such cloud solutions are typically more secure than internal solutions are. Unfortunately, internal leaks that expose passwords and data happen more frequently than companies admit.
Performance remains the other major barrier to adoption. Companies want to know they can get the same level of control (and therefore the same level of performance) if they go to an external provider that delivers content management as a service.
In an informal survey conducted by CSC among a group of clients, a further issue that was raised was that of interface interoperability with other systems. Given the complex environments in which R&D takes place, in which systems and processes are tightly coupled across a heterogeneous environment, these are considerations that any cloud provider (and indeed cloud adopter) must consider carefully. However, cloud technology has evolved significantly, and today's application programming interfaces are standardized, so accessing and sharing information or indeed allowing systems to interface with one another is less complex than in the past.
Companies are also a little wary of data lock-in, whereby a contract with a vendor makes it difficult to get data back should they wish to change to a different solution or a different vendor. Companies do need to ensure (1) that what they are agreeing to is the purchase of a unit of capacity over a short and renewable fixed term and (2) that the applications and volumes of data that get placed on that capacity are specifically agreed to. Ultimately, the client should always remain the owner of the data and always be able to move that data should it wish to.
Doubts over the use of cloud also vary according to region. Survey results from Gens and Associates indicate that for companies that are headquartered in Europe or the US, security is the primary concern, whereas Japan-based companies are most concerned about reduced functionality or capability.
RELUCTANCE TO CHANGE
Throughout the past 20 years, large pharma companies have invested heavily in tailored internal platforms, not simply in terms of a financial cost, but also the processes and people involved. Understandably, some staff, or even departments, within a large company will be disinclined to adopt a new way of thinking and operating.
Moreover, a change from an internal platform to as a service would entail changes to the way companies operate their IT function in that they would need to prepare for consumer service rather than providing internally designed solutions, and that takes a change in mindset.
Reticence over as-a-service also stems from unwillingness (in part born from concerns over security and confidentiality) to cede control over the location of data to a third party. Historically, these concerns are understandable and highly relevant since R&D departments understand full well the consequences of data loss, both from a commercial and regulatory perspective.
For the highly regulated life sciences industry, validation remains a cause for concern with regard to changing the status quo and adopting a cloud-based platform. Pharma companies need to know that their application suppliers have provided certified minimum specifications for the infrastructure required to support their application in the application's intended use. Companies then build hardware configurations that meet or exceed the specification required, and any changes or updates are managed through a change-control process to maintain qualification of the environment and validation of the system. With the cloud, however, it could potentially be difficult to qualify the hardware because companies don't know which hardware applications are going to be used.
This issue, in particular, underscores the importance of knowing that the supplier meets the tightly specified and controlled standards required.
MOVING TO THE CLOUD
The role of the regulatory function has changed significantly in recent years, and today, regulatory operations have become a standardized function, meaning it is not in companies' interests to invest in costly bespoke systems. This allows the regulatory department to focus on its true job, which is to secure and maintain market access.
Companies want (and should expect) their providers to offer best practices on how to deliver data and content management in the cloud. Companies want to be able to easily access and share information while knowing that their sensitive intellectual property remains secure and that they are in compliance with regulations. And they're seeking more integration with other solutions, both internal and external, without having to
worry about systems and software upgrades.
The cloud or content as a service is one way to effectively drive additional value and reduced costs to the business. While as a service won't necessarily be the answer to every aspect of the business, companies need to ascertain whether it is in their interests to develop or maintain infrastructure internally, both economically and for competitive advantage. As the focus shifts away from managing everything internally toward collaboration and partnership in the search for improved productivity and reduced costs, the advantages of cloud to manage data and content become more discernible.
REFERENCES
1. U.S. Buyer Intentions and Needs in Moving to "Outsourced" Cloud-Based Services Survey, February 2011, IDC.
2. Pfizer moves supply chain to cloud, Financial Times, September 11, 2012, http://www.ft.com/cms/s/0/1608e5d6-fc59-11e1-ac0f-00144feabdc0.html#axzz2KBCGNa5X.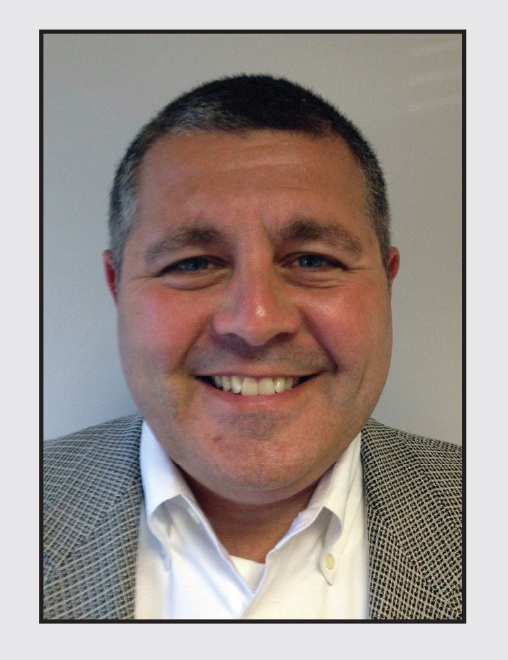 Martin (Marty) Magazzolo, Global Practice Director, Software Solutions Group, with CSC Life Sciences, has more than 20 years of experience in the field of information technology, with 18 of those having been spent in the life sciences. He has a deep understanding of the needs of pharmaceutical companies across technology, services, and sales. His expertise in the areas of electronic collaboration and enterprise content management enables him to respond to the requirements of ECM customers across product development, support and global services and solutions. His expertise extends to managing and supporting the full life-cycle of application development, from analysis, design, development and implementation.