COMBINATION PRODUCTS – Development Challenges & Solutions
INTRODUCTION
Combination products have made a tremendous impact on the healthcare landscape in recent years, offering powerful and novel treatment options and approaches across many disease states – and the acceleration of growth in this sector of science and medicine is expected to continue propelling forward.
To meet the needs of drug developers and patients alike, the packaging and device industry has targeted its innovation specific to combination therapeutics. These drug products require a particularly nuanced approach from development through delivery that is essential to ensuring optimal outcomes can be achieved.
KEY CONSIDERATIONS
When assessing challenges that impact combination product development, the following relevant topics should be of central concern: maintaining the integrity and quality of the medicine; following regulatory standards and guidance; accounting for human factors and user needs; containment; and delivery/administration modality.
CHALLENGES
While many of the challenges relevant to the development and delivery of combination products are also applicable to individual therapies, potential risks can be heightened given the inherently complex nature of such products. Common challenges include:
Regulatory Landscapes around the world are complex and constantly evolving; it can be difficult to feel fully informed on current regulations and guidance particularly around combination products. In fact, a customer survey conducted by West revealed that the dynamic regulatory landscape is often the greatest challenge pharmaceutical companies face specific to combination products.
The final rule on current Good Manufacturing Practice (cGMP) requirements for combination products (21 CFR Part 4) was issued in January 2013, and since then, many draft guidances and other regulations have been introduced, including the EU Medical Device Regulations (MDR) being implemented in 2020. Staying abreast of and responding to these changes is a significant and common hurdle for many of our customers.
Similarly, different regulatory definitions exist for medical devices and combination products, and these definitions and distinctions can be confusing. When bringing a combination product to the market, it is imperative that definitions and terminology are understood to ensure that the development team stays on the same page. Further, different regions/countries have unique standards and processes for regulatory submission, so developers must have an understanding of the relevant standards for those locations in which a combination product is intended to be launched.

Today's combination products also mean that device and drug(s) must be developed in parallel. This relates to regulatory requirements in terms of the process for defining a product's primary mode of action (PMOA), which serves to establish its regulatory and product development framework.
Also, as appropriate, the Design History File (DHF) must be updated to validate and maintain a device throughout its lifecycle. It is important to ensure that all DHFs are compliant to new regulatory requirements and standards. This has particular importance for legacy products.
Device Challenges, including those that stem from disconnect between drug and device or packaging development, can lead to impaired product functionality. A patient receiving a medicine that is safe and accurate depends largely on the reliability and robustness of a device as the delivery vehicle, in addition to any other packaging components.
The testing involved in identifying and overcoming device challenges must include extensive environmental and human factors testing. How a device and a drug interact is a central consideration for combination products. In order to fully and precisely understand how one component impacts the other, drug and device producers need to work closely together from as early as possible in the development process to ensure the correct materials and mechanism of administration are utilized.
Drug volume is another key device consideration as larger doses (by volume/size) can pose greater challenges. Patient self-administration of higher volume, higher viscosity systems is a relatively new concept and has triggered the need for systems that can accommodate accordingly – but keeping up with the evolving demands can be difficult.
Consistent & Optimized Product Integrity & Quality depend on myriad factors that can be difficult to mitigate or control. Drug containers and delivery systems are deeply intertwined with the product that ultimately reaches the end-user – even more so with combination products – and all of the resources used to put a needed medicine in the hand of a user are at best for naught if the quality is diminished, and at worst can pose risk for patients.
However, where there are challenges there are not only solutions – but opportunities.
SOLUTIONS
The aforementioned challenges described are routinely experienced by pharmaceutical and device manufacturers working in the combination products space. Fortunately, meaningful solutions are possible through streamlined development processes, successful testing and control, and synergistic practices essential to success.
Paving a Smoother Road From Concept to Patient
In an ever-changing landscape, it is always important to drive innovation by keeping the end intention closely in mind. This means commencing development with a comprehensive understanding of a drug target product profile, as well as user/patient needs – and having protocols in place to keep this in sight.
Doing so also involves forethought and preparedness from a risk management standpoint – implementing practices and processes to identify hazards, anticipate and analyze potential hurdles, mitigate and manage risk, and monitor and measure outcomes.
Specific to overcoming challenges with patient-administered combination products with larger drug volumes, recent innovation is starting to transform the possibilities with wearable devices that deliver medicine subcutaneously. While combination product manufacturing and packaging challenges will continue to evolve as the type and volume of drugs change, approaches that allow for more patient-centered care continue to progress.
Taking an Integrated & Collaborative Approach
Above all, therapies cannot be developed and delivered to patients in a silo. All involved parties – those creating the medicine(s), those creating the packaging, and those tasked with administration (be it healthcare professionals, patients, and/or caregivers) – must work together with cooperation and transparency to ensure alignment across health, strategic and tactical priorities, visions, and goals.
We've learned that an integrated approach can lead to a solution that overcomes any number of challenges specific to combination product development and delivery. That's why we have implemented an Integrated Solutions program in an effort to help our customers navigate the entire journey as they research, design, and deliver a combination product. This approach synthesizes our primary packaging, device, analytical testing, regulatory guidance, and contract manufacturing expertise in a single-source solution.
From a regulatory standpoint, understanding and keeping abreast of relevant governance – as it applies to a broad range of devices and containers – is essential. Drug companies can and often do look to the device manufacturer/provider for guidance and input, particularly when filing. We maintain current expertise and capabilities to support customers not only in navigating global regulations impacting combination product development, but also in designing and performing the studies needed to demonstrate required compliance from development through and post-commercialization.
It's also imperative for device/packaging manufacturers to work with clients to enhance their understanding of current regulations and standards in order to create, execute, and interpret proper study designs – covering syringes, cartridges, vials, and all related components and devices. On our side of the development equation, we, as device and packaging producers, bring expertise of industry regulations and standards to help our customers and their products succeed.
The synergy and collaboration required for combination products differs from approaches taken when drugs and devices are developed separately for individual products.
Improving Quality
Consistently producing and delivering the highest quality medicine(s) and devices requires rigorous testing that aims to identify and reduce risks, follows standards and focuses on continuity – ultimately enabling the long-term, safe, and efficient delivery of drug products to patients.
From extractables, leachables, and particle analysis to product purity and stability, rigorous and complex testing is essential to ensuring the quality and integrity of a product is upheld from creation to delivery.
Whenever possible, testing to measure these factors should be conducted per industry standards – or, in cases when specific standards don't yet exist for a given combination, testing should be based on related standards and factor in all the critical parameters of the drug preparation and delivery process.
Design verification studies for combination products can include and focus on the evaluation of physical aspects of device component performance, evaluation of physiochemical interactions with the drug product, risk reduction, and adherence to established standards and regulatory requirements/guidances. When properly executed, highest quality and rapidly approved/marketed products are the result.
Verification testing for combination products also serves to confirm that a device has been designed correctly, functions as intended, and performs reliably against external factors specific to the intended patient population, as well as drug specifications. It also evaluates the integrity of the product in worst-case conditions – such as drops, extreme temperature swings, and exposure to moisture. Further, how and where end-users interact with a device must be closely examined to determine and finesse device reliability.
CASE STUDY: SMARTDOSE® DRUG DELIVERY PLATFORM
West's SmartDose® drug delivery platform, which was developed to allow for patient self-administration in accordance with individual prescriptions, has evolved through three generations to accommodate changing patient and combination drug delivery needs.
KEY LEARNINGS FOR CONTINUED PROGRESS
The path to bringing a combination product to market is lengthy and complex, and one best navigated through partnerships that leverage respective expertise. And, as with any medicine, the universal goals from a healthcare standpoint are to develop and deliver needed medicines that are optimally safe, effective, accessible, user-friendly, and ultimately help improve patients' lives.
While safety and efficacy are first-and-foremost paramount to the potential success of any treatment regimen, quality packaging is also highly critical and closely tied to safety and efficacy. Not only can it impact these elements, but it can also influence adherence for patient-operated products.1 This is particularly relevant to combination therapies, which tend to involve more complex delivery systems.
A co-packaged combination product must function and be evaluated as a system, rather than individual components, and requires testing to establish successful drug delivery. Proper, comprehensive testing must be designed to account for both treatment preparation, packaging, and administration utilizing all intended components and materials. Further, functionality, compatibility, and human factors must be carefully evaluated to demonstrate that all device/container components as well as the drugs work together for a desired outcome.
Combination drug development pipelines continue to rapidly expand and diversify with differentiated molecules and formulations – which can call for nuanced as well as significant packaging and delivery system requirements. An overarching flexibility and willingness to innovate and partner are also critical to anticipating and meeting the needs of an ever-growing and expanding market.
REFERENCE
Conn VS, Ruppar TM, Chan KC, Dunbar-Jacob J, Pepper GA, De Geest S. Packaging interventions to increase medication adherence: systematic review and meta-analysis. Curr Med Res Opin. 2015;31(1):145–160. doi:10.1185/03007995.2014.978 939. Available at: https://www.ncbi.nlm.nih.gov/pmc/articles/PMC4562676/.
 To view this issue and all back issues online, please visit www.drug-dev.com.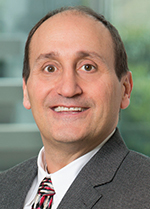 Tom McLean has served as Vice President, Development Engineering, R&D Innovation and Technology at West Pharmaceutical Services, Inc. since 2016, with responsibility for the development of West delivery system products from concept through product design, verification, and validation. He has been working at West since the acquisition of Tech Group in 2005 and has held various senior leadership positions during this time in development engineering – leading product realization, program management, sampling, and business systems. He is a member of ISO/TC 84 (Devices for Administration of Medicinal Products & Catheters). Mr. McLean earned his BS in Mechanical Engineering from Purdue University.