CELL & GENE THERAPY – Cell & Gene Therapy's Everest – The Challenges & Opportunities That Will Shape Success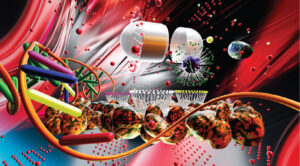 INTRODUCTION
Cell and gene therapies (C&GTs) are a rapidly evolving as­pect of the biopharma industry, playing a significant role in shap­ing the future of healthcare and the treatment of genetic diseases. Despite the progress made in recent years, there are still many challenges and trends that must be addressed for C&GT to be­come a viable and widely used treatment option.
The following shares insights on the current challenges and trends in the field of C&GT, exploring the current and future chal­lenges facing C&GTs developers and manufacturers and how to overcome them.
VIRAL VECTORS AS CELL AND GENE THERAPY TOOLS
Research and development has rapidly evolved into the fast-paced and competitive C&GT industry. Advances in gene-altering capabilities have played a big role in this evolution. Viral vectors are used regularly in C&GTs as they are excellent at delivering payloads into cells for genetic modification.
The viral vector and plasmid DNA market is expected to rise from $0.69 billion in 2021 to $1.38 billion in 2026, at a com­pound annual growth rate (CAGR) of 14.8%.1 Growth of the viral vector and plasmid DNA market is extremely important to the on­going success of C&GTs, with many of these therapies using viral vectors as part of their mode of action.
The continued success of C&GTs relies upon continued ad­vances to improve the safety and efficacy of these treatments. Fur­ther transformative change in C&GTs is likely to come from trends in process development, technology requirements, and quality re­quirements. These are three areas in which challenges are rife, and overcoming these challenges offers opportunities to create commercially viable and effective therapeutics.

UNDERSTANDING THE CHALLENGES IN PROCESS DEVELOPMENT
Process development is critical to the optimization and scal­ing of C&GT manufacturing processes as it enables the produc­tion of consistent and high-quality therapeutics. Although process development is vital, there are many challenges associated with it, and a future trend in the C&GT space will be to address them.
The biopharma industry is experiencing a growing demand for viral vectors, such as adeno-associated viruses (AAVs), and there is an expectation that these vectors meet high standards of quality, yield, and potency.
Quality should be the primary focus during the process de­velopment stage as it ensures the final product meets the necessary standards. Incorporating quality-by-design (QbD) into the process develop­ment can help accelerate timelines, cut costs, and establish dependable and ro­bust manufacturing processes. QbD is a process concept in which product features are created and designed in response to customer requirements. Working with ro­bust and reliable QbD processes takes ad­vantage of the interwoven nature of timelines and budgets to streamline oper­ations and reduce costs.
ADAPTING TO TECHNOLOGICAL ADVANCEMENTS
In viral vector manufacturing, ensur­ing effective process development requires the adoption of new and improved tech­nologies. As these new technologies are developed, it becomes increasingly chal­lenging to adapt and integrate them into existing processes.
Traditionally, ultracentrifugation (UF) was considered the gold standard method for removing empty vector capsids from viral vectors, which is vital for the final product's efficacy and safety. Despite its ef­fectiveness, UF is an open process and therefore has a higher risk of contamina­tion than closed-process alternatives. As the industry shifts toward larger-scale pro­duction using suspension or adherent plat­forms, regulators are encouraging the use of closed-process methods, such as col­umn chromatography, to improve patient safety.
Another challenge associated with technological progression in the AAV field is assessing the impact of different plat­form processes and purification strategies on viral attributes, such as potency and tropism. As more advanced measures of these attributes become available, it is es­sential to have flexibility during process development to ensure effective produc­tion and purification while staying compli­ant with changing regulations. Furthermore, newly developed AAV serotypes present unique challenges for production and purification, requiring adaptable and robust purification strate­gies to maintain final product quality and stability.
There are persistent challenges in test­ing for viral quality at both small and large scales, as well as controlling the quality of the development process. Common issues for quality control appear when scaling up or scaling down. Maintaining quality at ei­ther end of the scale is crucial to meeting regulatory requirements and necessitates sufficient technological capacity for consis­tent quality control.

INNOVATION & EXPERT KNOWLEDGE
Process development must aim to en­sure cost-effective and timely C&GT pro­duction to meet rising demand and deliver critical therapies to patients. To achieve this, drug developers must apply expert knowledge to integrate innovative tech­niques and technologies into processes.
Process development teams should continuously search for new technologies while creating new assets for producing, purifying, and assessing the quality of C&GTs. This involves utilizing multiple techniques for evaluating product charac­teristics throughout the process, such as using new platforms for faster production, combinatorial chemistry to improve titers, light or mass spectrometry-based tech­nologies for quality assessment, or novel chromatography methods for purifying high-quality products. Biopharma compa­nies are also integrating data mining and analytics to improve their manufacturing processes. By connecting various data points, it's possible to boost yield and effi­ciency, decrease costs, and enhance the consistency of outputs. This type of data utilization is becoming increasingly impor­tant in the industry and will be used more in the future, although potential difficulties in integration with the existing framework could occur. Combining insights into the underlying mechanisms of disease onset with advances in biomedical engineering creates a platform for developing new C&GT delivery methods and associated cures.
STAYING CURRENT WITH CELL & GENE THERAPY ADVANCEMENTS
Manufacturing viral vectors and plas­mids require specialized expertise and the integration of the latest science and tech­nologies. With 3,649 C&GTs in the pipeline, there is a need for manufacturing support and state-of-the-art facilities and equipment.2 In this rapidly advancing field, it is crucial to stay informed about the lat­est developments to meet the growing de­mand for C&GTs and benefit to patients.
A lack of effective treatments for cer­tain diseases has driven many develop­ments in C&GT technologies. In particular, many rare diseases are caused by single genetic abnormalities, but most have no existing treatments. This has pushed the need for enhanced technologies and to in­crease the production of gene-editing C&GTs to help this underserved patient population.

TECHNOLOGICAL ADVANCEMENTS
One of the major challenges facing C&GT developers is targeting therapeutic delivery to the right location in the body and ensuring the immune response is min­imal. These are areas in which C&GTs are constantly advancing to the benefit of the C&GT industry and patients receiving ther­apeutics. The development of novel serotypes and delivery vehicles like lipid nanoparticles (LNPs) allow for tissue-spe­cific and targeted delivery of C&GT and reduce the risk of an adverse immune re­sponse. Improving the efficiency and qual­ity of viral vectors is a significant step to achieving the desired therapeutic effect without off-target toxicities.
CRISPR-based technologies are ad­vancements in genetic modulation that are increasingly used for C&GTs. CRISPR-Cas9 is a powerful tool for precisely cutting and editing genes, and it has been used to treat a wide range of genetic diseases, in­cluding sickle cell anemia, Tay-Sachs dis­ease, and certain cancers. CRISPR-based gene regulation methods also hold great promise for precise and long-term expres­sion and have the potential to change the C&GT industry through precise, efficient, and cost-effective genetic manipulation. The low costs and improved delivery of CRISPR-inserted genetic material via viral vectors enable faster timelines for scaling up and commercializing gene therapies.

FUTURE CHALLENGES IN THE CELL & GENE THERAPY SPACE
C&GT developers and manufacturers must stay informed to incorporate innova­tive techniques and technologies and ef­fectively meet increasing demand. Keeping pace with the latest C&GT advancements requires attending conferences, collabo­rating with academia, and communicating with regulatory bodies. Proactive measures like these help mitigate potential risks and allow for timely adjustments to the indus­try's structure in response to new technolo­gies and developments.
Staying abreast of advances and ef­fective collaborations also goes beyond technology. Developing a C&GT involves multiple considerations for biopharma companies, such as regulatory compli­ance, establishing relationships with regu­latory agencies, clinical trial design, and analytical requirements. These processes can be challenging, and partnering with external innovators can help ease the burden and facilitate successful product delivery.
MANUFACTURING TO MEET DEMANDS & QUALITY REQUIREMENTS
Aside from process development and integrating innovative technologies, pro­gressing and reinforcing manufacturing quality is a key trend for developers within the C&GT space. This trend affects the whole biopharma industry as new compa­nies enter the market and competition in­creases.
The pressure is on for C&GT compa­nies to make the most of investment re­sources and bring high-quality therapeutics to market quickly to avoid costly delays in development and manu­facturing. Avoiding delays requires expert­ise and collaboration from a manufacturing team that works closely with the analytical process development team. Additional factors like having facili­ties located in proximity to each other can also help streamline timelines through more effective collaboration and coordi­nation between departments.
MEETING SCALING DEMANDS
Remaining informed about the latest developments in cell line development is crucial, particularly when it comes to cell culture. Achieving this requires expertise in both adherent and suspension production platforms. One trend in the industry is the increasing use of suspension cell cultures for scaling up C&GT production; however, adherence-based cell cultures will still play an important role in manufacturing these therapies. Being proficient in both types of cultures allows for the flexibility to accom­modate the various requirements of differ­ent C&GTs products and industry demands.
Being well-informed about the needs of cell line scaling helps make informed decisions on cell line development. Instead of automatically opting for a suspension cell line for its scaling potential, an adher­ent cell line is more appropriate. Depend­ing on the indication, virus requirements, or therapeutic target, an adherence-based cell culture may be more effective. External manufacturing expertise can aid in making these complex decisions, ultimately in­creasing the chances of success.
Creating stable cell lines will be a major technological advancement for the production of C&GTs moving forward. In­stead of relying on transient transfection, the focus is shifting toward generating sta­ble cell lines because of the following ad­vantages:
Consistency of vial vector quality: Once a stable cell line is developed, it provides a reliable cellular source of viral production with consistent quality and potency.
Scalability of production: Stable cell lines can be expanded in capacity to produce large quantities of viral vectors, which can be crucial to the commercialization of C&GTs.
Cost-effectiveness: Stable cell lines can be maintained in the laboratory for prolonged periods, reducing the need for repeated iso­lation and expansion of cells from primary sources.
Time efficiency: Stable cell lines are easy to handle and maintain, which helps with scal­ability and meeting short timelines.
Compliance: Stable cell lines can be charac­terized and validated to ensure and demon­strate their consistency, purity, and identity to regulators.
KEY LESSONS
The treatment potential of C&GTs is only just starting to be realized, and the increasing demand for treatments will help drive funding in the space. As the C&GT field evolves, it is be­coming more critical than ever drug developers evolved convergently. This will require develop­ers to embrace the transformative change within C&GT and the wider biopharma industry and be open to the key trends discussed within this arti­cle.
Addressing the challenges of implementing better process development, technological ad­vancements, and quality requirements for C&GT need a collaborative and open approach. Suc­cessfully overcoming these challenges will pres­ent opportunities for companies to thrive in the competitive C&GT industry and produce treat­ments of great value to patients.
REFERENCES
https://www.reportlinker.com/p06241861/Viral-Vectors-And-Plasmid-DNA-Global-Market-Report.html?utm_source=GNW.
https://asgct.org/global/documents/asgct-citeline-q3-2022-report.aspx.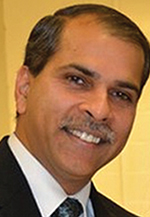 Dr. Samir Acharya is Associate Director of Process Development at Andelyn Biosciences, where he is responsible for Process and Platform Development, their optimization characterization, and technology transfer. Prior to Andelyn Biosciences, he spent over 25 years of research experience in mechanisms of genomic instability and pathways of cell survival and proliferation. His expertise is in the fields of biochemistry, molecular and cell biology, and cancer. He has extensive experience in assay and method development utilizing tools involving molecular and cell biology, molecular genetics, microbiology, microscopy, protein purification, biochemical/biophysical analyses, and enzyme kinetics. He earned his BSc in Chemistry from St. Stephen's College, University of Delhi; his MSc in Biotechnology from Jawaharlal Nehru University, and his PhD in Biochemistry from Indian institute of Science, Bangalore, India.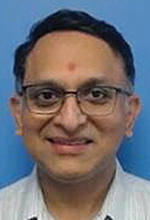 Dr. Rajiv Vaidya is Head of Manufacturing Science and Technology at Andelyn Biosciences. He has over 25 years of experience in research and development in academia and industry. Prior to Andelyn, he was Sr. Director of Manufacturing at Grace Science LLC, a biotech company focused on NGLY1 gene therapy. His previous positions were at Arranta Bio, Brammer Bio, and Meridian Life Science. His functions in previous companies were related to manufacturing, process development, and technical operations for Gene Therapy products, native viruses, recombinant proteins, and antibodies. He earned his PhD in Microbiology from Maharaja Sayajirao University of Baroda, India.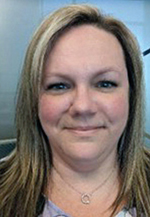 Dr. Laura A. Kerepesi is the Associate Director of Preclinical Manufacturing at Andelyn Biosciences and has been part of the Andelyn team since early 2014. She has over 20+ years of R&D experience from opportunities at Battelle Memorial Institute, Thomas Jefferson University, The Ohio State University, and Nationwide Children's Hospital. Her experience includes immunology, infectious disease, vaccine, and cancer research, viral vector process development, and preclinical upstream and downstream AAV manufacturing scale-up. She earned her PhD in Immunology/Parasitology from Thomas Jefferson University.
Cyrill Kellerhals joined Andelyn Biosciences in 2021 and oversees both viral vector and plasmid GMP manufacturing. He has over 20 years of Quality and Manufacturing leadership experience across Asia, Europe, and North America in the Pharmaceutical, Biopharmaceutical, and Medical Device industries. He earned his BSc in Chemical Engineering, and his MBA with a specialization in Business Analytics from Whitman School of Management at Syracuse University.