WHITEPAPER – PLGA Nanoparticles – Bridging the Gap From R&D to GMP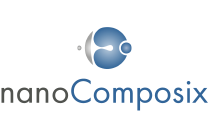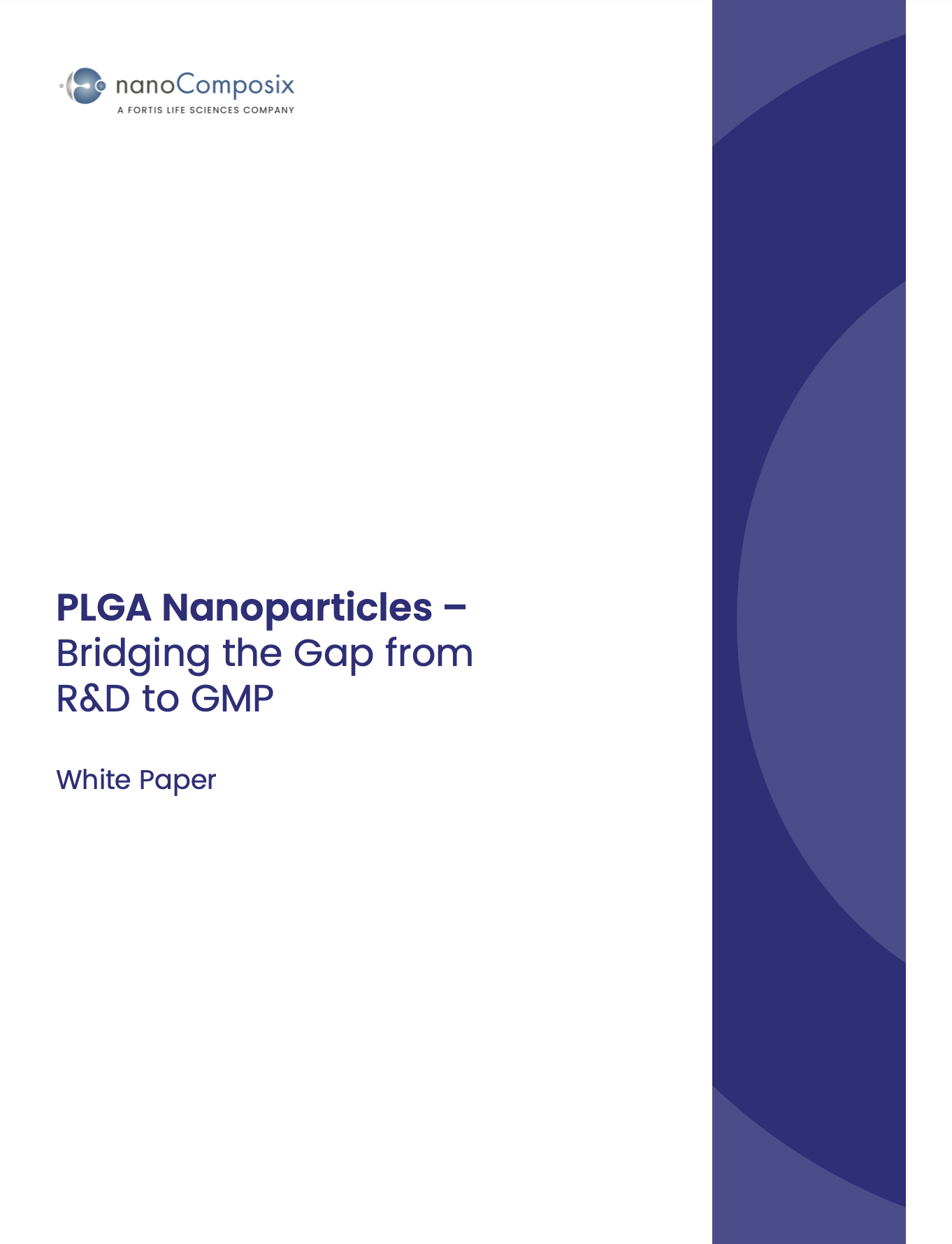 Poly(lactic-co-glycolic acid) (PLGA) has emerged as a promising material for drug delivery and biomedical applications. Its exceptional biocompatibility, customizable degradation and release properties, and versatility have led to its approval by regulatory bodies like the FDA and EMA.
By leveraging PLGA's capabilities, researchers are breaking new ground in the field of nanomedicine. Recent efforts have aimed to harness the unique properties of PLGA for the targeting and controlled release of chemotherapies, gene therapies, proteins, vaccines, antibiotics, and more.
One significant challenge in translating laboratory discoveries into commercial applications has been the lack of robust manufacturing techniques for PLGA nanoparticles at scale. To address this, nanoComposix offers comprehensive development and manufacturing services for PLGA nanoparticle-based therapeutics. While other organizations may specialize in early research or late-stage manufacturing, we offer you a holistic solution initial feasibility and development, to process optimization and regulated manufacturing.
We utilize state-of-the-art technologies for PLGA nanoparticle scale-up, ensuring production can be achieved at relevant scales for your clinical studies, and employ rigorous characterization methods to guarantee consistency and strict adherence to your standards. We help you avoid the costly delays and risks associated with tech transfer and together pave the way for successful translation from research and development to clinical use.
CLICK HERE TO READ OUR WHITEPAPER TO LEARN MORE ABOUT TAKING PLGA FROM R&D TO GMP