WHITEPAPER – Maintaining Sustainable Business Practices During the Energy & Supply Crisis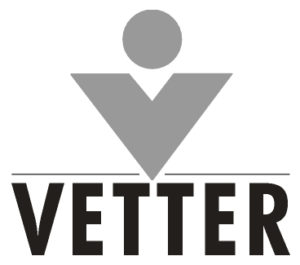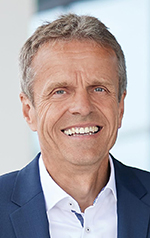 By: Thomas Otto, Managing Director, Vetter
As we come to the end of another year, our global economy faces many significant challenges. Recently, a colleague asked me, "As a biopharma executive, which of today's major issues are the ones that keep you up at night?"
My answer is twofold: navigating the energy and supply crunch stemming from the conflict in Ukraine, while continuing to maximize sustainability across our industry.
The first is a tragedy that only recently burst into our world, and whose full global impact is continuing to evolve. The latter is a challenge we've been focused on for some time, and that is becoming increasingly important as our world's environmental crisis deepens. Both will shape the uncertain times that CDMOs like Vetter must navigate as successfully as possible in the coming years.
Striving to Balance Sustainability & Stability
While environmental stewardship is already a longstanding priority at Vetter, worldwide energy supply shocks – as well as growing awareness of our planet's tenuous health – have put an increasingly urgent focus on sustainability for us.
As a biopharma service provider, we must maintain a delicate balance between our commitment to quality and our goal of minimizing carbon emissions. On one hand, we must continue to meet all regulatory requirements, no matter how energy intensive compliance may be. On the other, we have a responsibility to maximize the sustainability of our business wherever we possibly can.
Due to health authorities' strict quality standards – as well as the binding, ever-increasing regulations that govern our operations – it's not yet possible for us to entirely avoid residual emissions. But every day, we nonetheless work to strike a vital balance between business continuity and environmental responsibility.
We're keenly focused on using natural resources as responsibly and sustainably as possible; we set exceptionally high ethical standards for our operations, and diligently nurture a culture of environmental stewardship at all levels of our organization. And while these principles have all faced serious headwinds in recent years, we remain as committed to them as ever.
The Ripples of Russia/Ukraine: Focusing on Business Continuity
At the same time, our continual commitment to sustainability now faces the new and growing challenge that has impacted the entire global energy ecosystem this year: the Russia-Ukraine conflict.
This is a tragic situation for so many. Russia's invasion of Ukraine has disrupted the peaceful coexistence between countries around the world and has had a considerable impact on many industries. We have seen unprecedented challenges throughout supply chains, and have begun experiencing significant inflationary pressure in energy, wages, and critical supplies. What's more, we are very concerned about the rapid increase in the price and supply insecurity of the gas and electricity we require to meet our customers' needs.
Our solution has been to implement business continuity management plans that contain measures to help ensure our sensitive operations can continue for as long as possible. These measures are based on the German government's "Gas Emergency Plan" and the European Parliament and Council's "Security of Supply" regulation.
The maintenance of our pharmaceutical production is supported by plant concepts that are operated with gas as the main medium, and then heating oil in the event of a malfunction. Through constant communication with our energy suppliers, our business continuity management team remains confident they can take the appropriate steps in the event of an energy supply disruption.
Looking Ahead With Confidence
On a positive note, we remain confident about maintaining continuous supply for our company so that we can operate effectively and provide vital medications to patients worldwide. Across many industries, these are difficult times, but proactive, innovative thinking and planning empowers us to persevere with optimism.