WHITEPAPER – Launching a Drug-Device Combination: 5 Key Factors to Focus On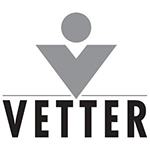 In today's fast-growing biopharma market, injectable medications have become a powerful driver of growth and innovation. Within that sector, industry leaders are increasingly focused on one key area: integrating a drug product and a delivery device. As the market expands and competitive pressures grow, these technically demanding formats are becoming an essential feature of more and more life cycle strategies.
To understand why, and what this trend means for drug developers and their manufacturing partners, we recently spoke with Markus Hörburger, Product and Service Manager at Vetter. Markus shares his insights on what's driving demand for combination products and how drug developers can prepare to launch in a delivery device.
So why are a growing number of injectable drug developers focused on launching their products in a delivery device?
There are a couple of significant market tailwinds behind this trend. First, the shift from clinic-centric patient management to at-home care is accelerating. Today, both providers and patients are eager to lean into this transition, which has the potential to make at-home care more efficient, convenient, and manageable for a wide range of conditions.
As that shift builds momentum, it's also generating a surge in demand for products that facilitate safe, patient-friendly self-administration – which are more and more dominated by injectables every year. Between 2020 and 2027, sales of parenteral medications are projected to expand from 53% to 57% of global market volume, with most of that additional share taken from orals.1
With this growth has come increasingly intense competitive pressure. As the market grows more and more crowded, drug developers are discovering that sustainable differentiation lies far beyond conventional vial- and syringe-based formats. Today, a higher competitive bar has been set by formats that are more complex to manufacture, but significantly more patient-friendly: delivery devices like autoinjectors, pens, or wearables.
For previous generations of parenteral products, these formats were often a downstream consideration for ambitious brands in a few competitive therapeutic areas. But as we're seeing at Vetter, launching in a delivery device is quickly becoming a default goal for a growing number of indications.
So, what are some of the areas drug developers should focus on when they decide to go to market in a delivery device?
The first thing to keep in mind is that combination products are a paradox: delivery devices can make injectable medications far simpler and more convenient for users, but they add layers of complexity to the manufacturing process. You can produce a conventional vial-based format with standard, well-characterized fill finish workflows. Producing the same molecule in a patient-friendly device significantly expands the range of the technical, logistic, and regulatory demands that your manufacturing process will need to meet.
Naturally, drug developers who plan ahead for that complexity are often the ones best positioned to navigate it, sidestep challenges, and get their product to patients in a format that differentiates their product, drives demand, and delivers commercial results. At Vetter, we often encourage customers to focus on 5 key factors:
Market dynamics: What unique needs and expectations do you need to address in each market you plan to enter?
Regulatory frameworks: What different regulations will your product need to comply with in each market
Technical considerations: How will your product characteristics and primary packaging impact your device assembly options?
Sustainability requirements: What new green benchmarks will your launch need to hit?
Expert support: What kind of partner(s) do you need to guide you through the launch process?
Paying early, close attention to each of these topics can help ensure your launch starts and stays on a path that will help you reach your goals.
What are some of the most important market dynamics to pay attention to?
Any time you enter a new market, standing out is a top priority. To build an effective differentiation strategy for your launch, you can't settle for broad, global strokes. You need to know and plan for several key dimensions of every market you plan to compete in.
Three key variables typically top the list:
Patient characteristics: What is their average age, education level, socioeconomic situation, and is their condition typically treated in a clinic or at home?
Reimbursement landscapes: Are patients covered by public or private insurance plans, or a mix of both
Regulatory requirements: Will your packaging need to feature any market-specific artwork that requires a separate production run?
Each of these factors helps define the unique use case your product will need to address in each market you want to enter. But as you can see, each factor also contains a wide range of variables that can define an equally diverse range of market-by-market use cases. The result: once you factor in these parameters, your "launch" may realistically transform into a complex series of customized, regionally specific sub-launches.
What should drug developers expect from the regulatory frameworks for combination products?
This is an area where we often see drug developers run into challenges. Drug developers are typically experts on their substance class, molecule, and therapeutic area – but not necessarily delivery technologies. But it's exactly that kind of hybrid drug-device expertise that regulators increasingly expect when they review combination products.
For a good example, consider US and EU regulations. Both regions have specific regulatory frameworks for these products – "combination products" in the US, "drug-device combinations" in the EU – that cover both the active pharmaceutical ingredient (API) and the delivery device. Compliance requires expert knowledge of the quality systems that apply to both.
In the US, the key regulation for combination products is the FDA's Title 21 Code of Federal Regulations (CFR) Part 4. It provides two paths to compliance: either wholly conforming to the quality standards for both drugs and devices, or fully complying with one set of standards and supplementing with components of the other as needed.2
The EU has similar but more nuanced expectations set out under Article 1(8) of the Medical Devices Regulations (MDR). MDR regulations flex depending on whether the drug or device is most functionally essential to the product. For products like autoinjectors and pens, where both the drug and device are integral to the product's function, both medicinal and medical device regulations apply.3
These two examples show how a single combination product may need to navigate a variety of regulatory pathways to reach its target markets. That process takes time, expertise, and deep insight into both therapeutic and device regulations.
What are some of the technical complexities drug developers should expect from a combination product?
When you decide to go to market in a delivery device, you'll quickly discover that many dimensions of your product profile can have unexpected, far-reaching impacts on your launch plan – including on your device selection options, manufacturing processes, and supply chain. Two good examples are your product's primary packaging and indication.
Primary packaging is an upstream decision that can dictate many downstream designs and processes. For instance, if you choose a syringe requires a customized autoinjector, the device's bespoke specs may limit its compatibility with standard assembly machinery. It may also require a specialized secondary packaging concept, which can create workflow headaches when it comes to required label placements and precautions against device preactivation.
Seemingly basic, indication-related characteristics like fill volume and viscosity can also have a domino effect on your device assembly options. If you select a safety device, dose volume may dictate the length of the plunger rod – and thus the overall dimensions of the device. Similarly, high-viscosity products – like many biologics – require a device with a relatively powerful actuator and a structure that can withstand high glide force.
These are just a few examples that show why launching in a delivery device demands a holistic, forward-thinking approach. It's important to make every decision with the result in mind, factoring in how many upstream decisions will impact downstream opportunities and requirements.
Is sustainability becoming a greater concern for drug developers going to market in a delivery device?
Environmental stewardship is increasingly top-of-mind in the biopharma industry, which is now well aware of its impact on global emissions. Today, developing, manufacturing, and distributing life-saving medications results in a carbon footprint larger than that of the automotive sector.4
This issue isn't lost on drug developers. Many are now tasking themselves to address this challenge, especially in resource-intensive initiatives like a drug-device launch. More and more organizations are also counting on their manufacturing partners to rise to the challenge with them, often by hitting ambitious new targets for supply chain sustainability.
CDMOs are already seeing this in new RFPs and contract requirements. Green goals can come in many forms, from limiting the use of traditional plastics, to embracing alternative energy sources, to minimizing disposable components, and prioritizing reusable formats. For service providers like Vetter, specifications like these have become both a customer requirement and a competitive advantage for CDMOs that can optimize their operations for environmental responsibility.
While this trend isn't unique to injectable medications, there's no doubt it's already setting a new bar for product differentiation in the sector. As innovations in science and sustainability increasingly align across our industry, organizations that plan ahead for a planet-friendly supply chain will put themselves in a strong position, both commercially and reputationally.
What kind of manufacturing support should drug developers look for to help them tackle these considerations? 
If you're going to market in a delivery device, a CDMO with experience in combination products is an invaluable resource. Whether this is your first drug-device launch, or you simply need to round out your internal resources, finding the right outsourced manufacturing partner should be a priority from the start.
Like any mission-critical partnership, carefully assess your choice of CDMO. Naturally, you'll want to select one who specializes in parenteral therapies and has fill finish expertise in their DNA. But they'll need more than end-to-end aseptic filling services: they'll also need to bring you crucial device assembly, secondary packaging, and regulatory capabilities.
That kind of hybrid specialization can be difficult to source, especially if you also want that partner to have extensive experience with patient needs and regulatory frameworks in all your target markets. It's well worth the search, though. Launching in a delivery device is a complex, technically challenging, and operationally demanding process. A CDMO who knows how to navigate it can help you avoid pitfalls, steer around roadblocks, and protect your budgets and timelines. One that provides comprehensive expertise in fill finish, device assembly, and secondary packaging can also help you consolidate contracts, streamline process and service handoffs, and stay focused on core competencies and overarching goals.
What parting thoughts would you give to teams that are planning to launch in a delivery device?
Start planning now and clearly define your goals from the beginning. Demand for patient-friendly delivery systems is growing fast, which means it's increasingly likely that your commercial roadmap will soon point to an autoinjector, pen, or other delivery device. The sooner you focus on the five areas we've discussed here, the smoother your launch is likely to be.
That launch will be a challenging one – a test of skill, planning, and execution – but it's one that smart drug developers can effectively manage with the right foresight and preparation. Make sure those upstream steps get the time and resources they need. They'll help you proactively mitigate challenges and position you for success in a dynamic, fast-growing market that should be thriving for many years to come.