WHITEPAPER – Getting to the Clinic: 6 Steps to Build a Smart Clinical Filling Strategy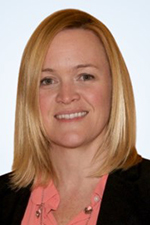 By: Karis Findlan Kraemer
INTRODUCTION
The transition from preclinical to clinical development is one of the most crucial stages in the life cycle of a drug product. Decisions made during this stage lay the groundwork for a compound's success at many key downstream milestones, from regulatory submission, to commercial scale-up, and beyond.
When so much is at stake, it's vital that drug developers ensure they have a well-formed plan, the right information, and the right partners in place as early possible in the process of pivoting from preclinical development to in-human trials. This is especially true of clinical filling — a critical step in transitioning a new drug product from the lab to clinical evaluation. The right strategic approach to this effort can help companies not only streamline their product's path to the clinic but also set them up for long-term development and market success.
A proven 6-step plan to support efficient shifts from preclinical to clinical development can help drug developers to navigate this critical process – with fewer roadblocks along the way.
These steps can help drug owners:
Rapidly and efficiently scale production of their drug product
Proactively address potential logistic, technical, and regulatory hurdles
Identify the right CDMO partner to help them shift to the clinic
STEP 1: CREATE A PROACTIVE PLAN
Start by developing a clear, realistic game plan that includes every factor that could impact the team's ability to hit key trial and regulatory dates.
This plan should be detailed, honest, and comprehensive. That means accounting for parameters like product complexity and drug product formulation needs, as well as development work required early in the process to help avoid costly downstream delays.
STEP 2: SELECT & SOURCE PRIMARY PACKAGING & RAW MATERIALS
Stay on-schedule by identifying exactly what components will be needed now and in the future (versus what is "nice to have"), and how and when they can be obtained. Avoid costly future project swerves by establishing a thorough understanding of primary packaging options and accounting for all sourcing requirements at the start of the clinical filling process.
This is also the time to consult with a manufacturing partner to determine the best ways to obtain the raw materials for your drug product and packaging. Some components might be difficult to source, or may require importation and customs clearance. Make sure those elements are factored in from the start.
STEP 3: FINALIZE ALL SCOPES & CONTRACTS
Enable that all suppliers and external resources are aligned on your company's expectations and their responsibilities in the clinical filling process. When working with multiple partners, it is vital everyone is working in lockstep, with a clear understanding of expectations, deliverables, and due dates.
This strategy includes planning ahead for audits that may involve both internal and third-party teams. Book the necessary resources in advance and involve all necessary parties upfront to avoid future manufacturing delays. An unanticipated audit can throw everything off course, pushing back crucial deadlines and adding unnecessary costs.
STEP 4: IMPLEMENT GOOD DEVELOPMENT BEST PRACTICES
Confirm that the planned filling strategy includes a robust process development approach, data capture and sharing methods, and standardized knowledge transfer procedures. Here you want to make sure to align your production processes with relevant guidelines to keep quality and transferability safe. Effective, consistent implementation of these guidelines will streamline both the clinical filling run and future transition to commercial filling facilities and processes.
Build quality into your product by beginning to define Critical Quality Attributes (CQAs) and Critical Process Parameters (CPPs) at the early stages of your filling project. Clearly establishing these key factors in your product's quality profile will help ensure consistent adherence to shared development targets across your teams and partners. This is an area where an expert CDMO can be particularly helpful.
STEP 5: ALIGN WITH cGMP ACROSS YOUR TEAMS & PARTNERS
As the clinical manufacturing process ramps up, this is the time to ensure everyone involved is clear on the quality practices they need to follow. Scaling up drug product manufacturing is decidedly more difficult than just increasing the amounts of components. You will also need to consider factors like solubility and filter sizing. Ensuring sufficient clinical supply for all trial sites starts with accounting for all the manufacturing best practices needed to maximize yield from your valuable Drug Substance, balanced with the sampling needs for method implementation, in-process testing, and release and stability testing of batches.
Here again, drug owners should ideally work with a professional CDMO to understand their cycle times and how long they'll require to execute your clinical filling run. A compound's stability at different temperatures is a key consideration at this point. Always verify that it will maintain its stability throughout the filling process under the manufacturing conditions that will be required.
STEP 6: SELECT THE RIGHT CDMO PARTNER
As should be clear by now, bringing in the right manufacturing partner is a key component in achieving the clinical manufacturing goals necessary to pave a successful path to the clinic for a new drug candidate.
The right CDMO partner is an organization with the right combination of expertise, experience and process. To find the right partner, ask the right questions: Do they have experience with compounds like yours? Can they provide realistic timelines and identify potential risks? How does their Quality Management System align with the needs and expectations of your quality organization? Do they have available fill slots when you need them? If the answer to these questions is yes, you're on your way to identifying a strong partner who can help your clinical batch is filled quickly, safely, and efficiently.
That process is both critical and complex. But it's one you can navigate with confidence through proactive planning, smart guidance and, of course, sourcing in the right CDMO expertise. Follow these proven steps and they will help you streamline your clinical manufacturing process from start to finish, protect your product's quality and value at every step, and streamline your product's path to the clinic.
DOWNLOAD OUR eBOOK: 6 STEPS TO A SMART CLINICAL FILLING STRATEGY
Want to learn more about planning a successful clinical filling run, or to share these insights with your team? Our eBook provides valuable guidance that can help you safely and efficiently transition your product to the clinic. Click title or click here to download now.
Karis Findlan Kraemer joined Vetter Development Services USA in 2012 as a Project Manager and since 2014, has led the Supply Chain and Project Management teams at Vetter's first US site in Chicago, focused on early clinical phase drug product manufacturing for Vetter's global customers. Before joining Vetter, she spent several years at Hospira (now part of Pfizer) in Program Management and Regulatory Affairs roles, worked at Abbott Laboratories in Process Validation, and as a Validation Consultant at KMI/Parexel. She earned her Bachelor's degree in Biology from Clearwater Christian College in Florida.