WHITE PAPER – A Safe & Efficient Analytical Method for Identity Determination of Oligonucleotides is Now Available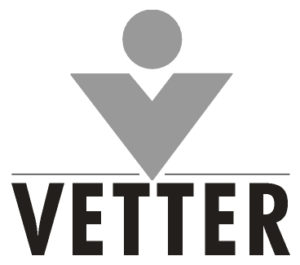 By: Alexandra H. Heussner, PhD, Laboratory Manager ASL, and Melanie Zerulla-Wernitz, PhD, Head of ASL, Development Service, Vetter Pharma-Fertigung GmbH & Co. KG
In the pharmaceutical manufacturing process, a relatively new class of parenteral drug products on the market – the oligonucleotides, have created new challenges with regards to identity (ID) determination, an important regulatory prerequisite for incoming goods and release testing of injectables. All APIs and excipients are subject to ID testing to ensure drug safety; certifying that the delivered substance is indeed the substance defined by the customer and ruling out any manipulation during transportation. It is essential that the ID specified by the API manufacturer is confirmed before use since it forms the basis for successful drug production.
However, commonly used and established methods for other drug substances and products are not perfectly suited for ID determination of oligonucleotides and industry binding, regulatory analytical standards are still pending. Therefore, Quality Control (QC) laboratories must implement new technologies and techniques. The avoidance of overly sophisticated technologies and procedures while aiming for a harmonized approach to enable also fast and successful method transfer from third parties is the preferred approach.
A number of initiatives aim to develop such harmonized solutions in cooperation with the authorities for production and analytics. For example, the European Pharma Oligonucleotide Consortium (EPOC, an association of leading pharmaceutical companies) is working on such an approach.1
In order to be able to carry out more efficient and yet, highly specific tests for its customers, Vetter, a global leading contract development and manufacturing organization, implemented a new analytical method specifically designed for oligonucleotides based on the determination of melting temperatures by UV spectrophotometry.
The determination of the melting point (Tm) is sequence-specific and the procedure has been challenged in various ways to define its limits of application. To achieve this, model oligonucleotide sequences and variants thereof were designed, synthesized and analyzed. Even single base mismatches or single nucleotide deletions and insertions in the sequences led to significant changes in the measured Tm of the corresponding oligonucleotide duplexes. A high specificity of the method was confirmed as subtle changes in oligonucleotide sequences were detected with high precision. These results indicate that this simple and fast to perform, yet highly specific analytical method could be used as ID testing for oligonucleotides in a pharmaceutical QC environment. They also confirm that this method for analytical ID testing is robust and sensitive enough to meet internal Vetter standards as well as those required by customers and regulatory authorities.2
Similarly, within method life cycle, revision and verification of established methods is achieved. With respect to oligonucleotides, questions were raised such as whether implemented classical pharmacopeial methods (e. g. the determination of pH, osmolality and density) can be applied on these products without restrictions and methods were adapted accordingly. The knowledge and experience gained was compiled and distributed by Vetter's Development Service Analytical Science Laboratory (ASL). Multidisciplinary approaches were included and executed in cooperation with academic and pharmaceutical partners.3,4
Through intensive study of the procedures as well as successful ongoing development and analytical work, a comprehensive understanding of all parameters was achieved. This deepened Vetter's existing expertise and experience in the field of oligonucleotides enabling efficient cooperation and optimal service for our customers.
Meanwhile, new opportunities continue to emerge. These could include establishing and validating an analytical ID platform method based on the current knowledge that would further ease method transfer.5 Moreover, clientele without a complete method portfolio for transfer would certainly benefit from this knowledge and experience.
REFERENCES
Capaldi, D. et al., Strategies for Identity Testing of Therapeutic Oligonucleotide Drug Substances and Drug Products. Nucleic Acid Ther. 2020, 30 (5), 249–264.
Heussner, A.H. et al, Investigating Tm method specificity using oligonucleotide sequence variants. Submitted to PDA J Pharm Sci Technol for publication, 2021.
Kappenstein, K., Identification of critical parameters for the analytics of nucleic acid-based parenteralia in a pharmaceutical environment, Vetter Pharma and University of Hohenheim, 2019.
Schuler, S., Establishing a method for identity testing of therapeutic oligonucleotides by determination of melting temperatures, Vetter Pharma and University of Konstanz, 2021.
Krause, S., Using analytical platform technologies to support accelerated product development – concept review and case study. PDA J Pharm Sci Technol, 2021 in press.