ON-DEMAND WEBINAR – Solve Common Design Challenges in Inhalation Devices With Porous Polymers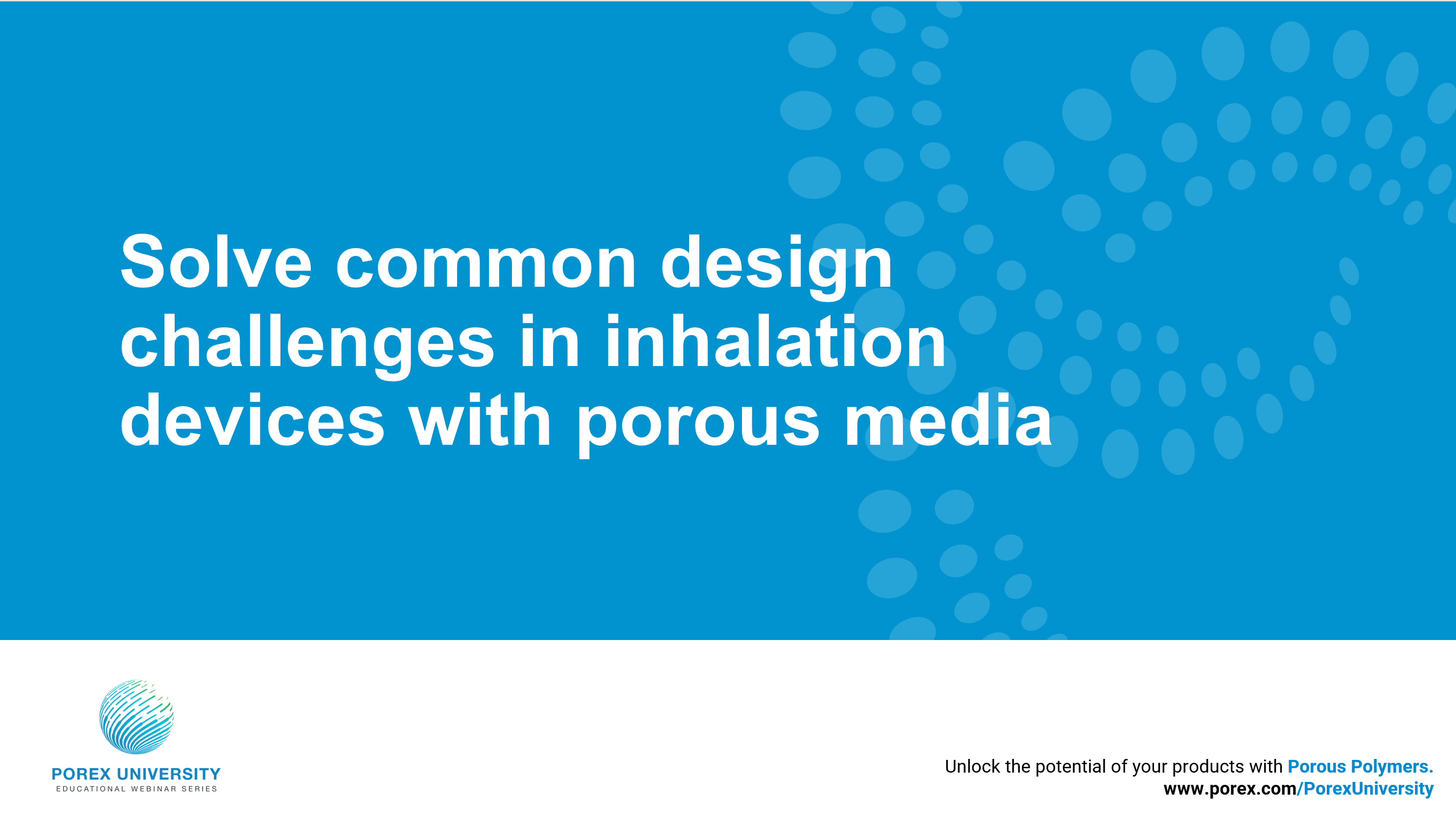 The effectiveness of inhalation devices relies on their ability to deliver the pharmaceutical directly to the targeted part of the body with precision and calculated dosing.  Since these devices are used by patients instead of trained healthcare providers, user error is common and can impact the patient's wellbeing.   In addition, since the devices are typically placed in open cavities such as the nose or mouth, contamination of the device from viral or bacterial particles found in those cavities can decrease the safety of the device.
In this on-demand webinar designed for inhalation device engineers, learn how to use porous polymer technology to create a single custom component that can solve these multiple design challenges and bring your new innovative inhalation device to market.  Regardless of system design, porous polymers can be used to direct flow with precision, meter dosing, filter out viruses and bacteria, and serve as a high-efficiency therapeutic reservoir.  We will cover design challenges across all inhalation modalities, including metered dose inhalers, dry powder inhalers, nebulizers, and nasal sprays.
In this on-demand webinar, you will learn:
Understand the science behind filtration, wicking, and diffusion that can be used to solve common inhalation device challenges.
Learn how to enable precise and calculated dosing when delivering drugs directly to the central nervous system (CNS) via the nasal cavity.
See examples of inhalation design challenges that were solved with porous polymers.