WEBINAR: BPOG 2020 & USP 665 – Extractables Testing of Single-Use Systems
OVERVIEW
Title: BPOG 2020 & USP 665 – Extractables Testing of Single-Use Systems
Date: Tuesday, March 15, 2022
Time: 11:00 AM Eastern Daylight Time
Duration: 1 hour
Click here to register for the webinar.
SUMMARY
Introduction/Background
This webinar will explore how to conduct effective extractables and leachables (E&L) testing on plastic process materials used during pharmaceutical and biopharmaceutical manufacturing. It will delve into the new BPOG and USP best practices and examine how best to avoid potential risks to the safety, efficacy and stability of pharmaceutical and biopharmaceutical products. Click here to register for the webinar.
Objective
This presentation will summarize the key elements of E&L studies carried out on plastic process materials used during pharmaceutical and biopharmaceutical manufacturing. It will examine the recently published BioPhorum Operations Group's 2020 best practices guide on extractables testing of polymeric single-use components used in biopharmaceutical manufacturing. It will also delve into the significant new chapters the US Pharmacopeia (USP) plans on publishing this May – <665> and <1665> – as well as analytical considerations associated with the standard extraction protocols recommended by both BPOG and USP. In addition, several case studies on E&L analyses of plastic process materials will be presented. Click here to register for the webinar.
Agenda
1. Regulatory updates – USP <665>/<1665> and BPOG
2. Standard extraction protocol considerations
3. Analytical case studies
4. Q&A
Target Audience
The webinar is aimed at:
• Managers, scientists and engineers who are involved in the extractables and leachables field
• Manufacturers and bio/pharmaceutical manufacturers that use single-use systems
• Anyone who is interested in subcontracting E&L testing
Speaker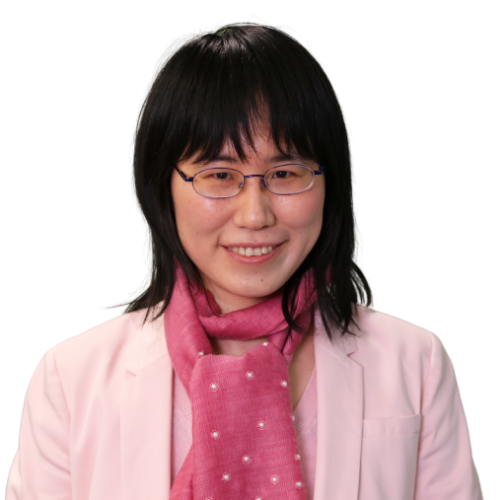 Dujuan Lu
PhD E&L Manager/Global Lead
SGS
Dr. Lu serves as the manager for the extractables and leachables (E&L) team at the SGS Fairfield New Jersey facility as well as the global leader amongst the three centers of excellence for E&L testing. Before joining SGS, she worked at Fresenius Kabi as a research scientist, leading E&L projects to support transfusion and infusion medical device and parenteral products. She has extensive pharmaceutical industry experience with more than 400 E&L projects on a broad range of packaging systems, including process materials, pharmaceutical finished packaging, and medical device. As a subject matter expert in the E&L field, she is frequently presenting at various conferences as invited speakers and technical session chairs. She was named one of the 60 most influential people working in the pharmaceutical industry in the Medicine Maker's 2020 power list.
Dr. Lu obtained her PhD in analytical chemistry from the University of Pittsburgh and BS in chemistry from Nanjing University. She has 15 years of experience in pharmaceutical analysis, specialized in trace analysis by LC/MS and GC/MS. She has authored more than 15 high-impart journal publications with more than 300 citations. She is serving as an expert reviewer for more than 10 prestigious journals in the field of analytical chemistry and pharmaceutical science.