WEBINAR ALERT- From Diluent to Differentiator: How to Choose a Diluent System That Differentiates Your Lyophilized Product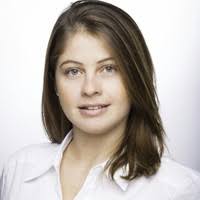 By: Daniela Geiger, MBA, Product & Service Manager at Vetter
Along with a rapidly expanding global market for innovative lyophilized biologics come increased cost and competitive pressures. Today, it is critical that new parenteral drugs prove a secure, sustainable path to long-term value. Investing in diluents as early as possible in the development cycle of your lyophilized product can be the solution. The right choice of a system can accelerate your product's time-to-market and turn reconstitution steps into opportunities that enhance convenience, efficiency, and safety for healthcare professionals and patients alike.
Vials and syringes are the two most common forms of diluent delivery systems. Diluent vials are less convenient and carry the risk of incorrect dosing and needle-stick injuries to healthcare workers and patients. An injection kit using a diluent syringe rather than a diluent vial improves compliance and reduces the risk of potential dosing errors and contamination as well as the risk of injury. Prefilled diluent syringes also enable opportunities for product differentiation in the market.
Prefilled syringes offer drug manufacturers options when considering the diluent necessary to reconstitute a lyophilized parenteral drug, opting for either a customized diluent program or an already established diluent program. In an established diluent program, the development work has already been completed, the stability data and regulatory documents are ready to be submitted and afford a shorter lead time for commercial fill and launch planning. Customized programs provide high flexibility in choosing the right packaging materials, while well-designed established programs could offer high-quality packaging materials that are standardized. Therefore, it is important to answer some important questions before proceeding. For example, time to product launch, preference of packaging material, countries where the product will be launched, etc.? Also, consider the attributes of each diluent program and how they fit with your overall development program. For example, the time needed for commercial fill, any regulatory issues, packaging material used, and any equipment necessary for compounding, filling, etc.
The use of high-quality packaging material when working with water as a diluent is especially important to help support diluent stability. Syringes with sterile water for injection (sWFI) along with high-quality packaging materials offer several advantages and reduce the risk of interactions while supporting long-term stability of a product. Also, the choice of a glass barrel specially treated with ammonium sulfate minimizes the reactivity between water and the glass barrel and enables a stable pH value, while a tip cap made of the same material as the rubber stopper reduces the level of packaging material variations coming into contact with the diluent and minimizes the risk of interaction.
No doubt, diluent programs for specialized lyophilized drug products can vary significantly. That is why it is important to choose a high-quality diluent to preserve the efficacy of your drug product and not let the diluent be the weakest link.
Learn more about how to differentiate your product with a diluent. Join our free webinar on June 30, 2020. Vetter will offer you insights on how diluent systems can help differentiate your lyophilized product, provide guidance on evaluating and selecting the right diluent, and discuss how Vetter's technology and expertise can help you address complex market challenges facing new lyophilized drug candidates. Register now!

Title: From Diluent to Differentiator: How to Choose a Diluent System That Sets Your Lyophilized Product Apart
Date: Tuesday, June 30, 2020
Time: 03:00 PM Central European Summer Time
Duration: 1 hour