The Evolving Role of a Contract Development & Manufacturing Organization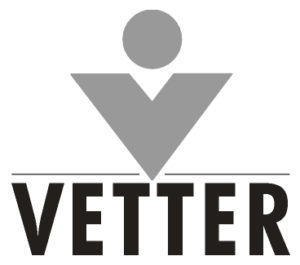 By: Christine Fuerst, Senior Director Key Account Management Europe, Vetter, and Andrea Wesp, Vice President New Business Development, Vetter
The meaning of a Contract Development and Manufacturing Organization (CDMO) is not the same as it was a decade ago. Customers today are seeking a more integrated and strategic partnership for a variety of reasons. As a result, the global CDMO market attained a value of $208.1 billion USD in 2022 and is forecasted to $354.87 billion USD by 2028, according to the Global Contract Development and Manufacturing Organisation Market Outlook.
What is the role of a CDMO today?
The role of a CDMO has evolved quite drastically over the past 20 years. Originally, known as Contract Manufacturing Organizations (CMOs), these pharma service providers were contracted to manufacture drug products for pharmaceutical companies. Now, "Development" has been added to become "CDMO" and the added value of a strategic partner has truly changed the role and importance of CDMOs. One reason for this change is the growing demand from customers for the provision of expertise and know-how in early clinical phases.
This opportunity to guide a customer throughout the product's life cycle supports a holistic and long-lasting partnership. The evolution of this partnership has become even more important since the global pandemic. To navigate the product through development stages to market launch, and to mitigate bottlenecks in the market supply chain, customers benefit from early engagement with a fitted CDMO partner.
How have the interactions between CDMO and pharmaceutical customers changed?
This relationship has developed in several ways. First, the relationship between the CDMO and its customers is much more strategic than in the past. The relationship is more co-dependent with increasing interactions, as CDMOs are brought in earlier for support and guidance.
CDMOs now serve as a relevant part of customers' supply chain strategies. As a result, there is an increased consideration of how the services offered by a CDMO can most effectively support the needs of its customers, whether they are technical, regulatory or analytical capabilities or capacity requirements.
What traits are most important to support the needs of pharma customers in today's market?
It is of growing importance for customers to consider the total cost of ownership and what value the CDMO brings to their business outputs, or ROI. Because CDMOs can bring supplemental capacities, infrastructure, technologies, and specialized expertise to fill customer gaps, the partnership between the two entities has continued to strengthen. This new level of trust and involvement motivates CDMOs to stay current on all quality requirements and regulations to provide the highest possible level of support.
Why is it in the customers' best interest to find the right CDMO partner?
Moving any new drug product into the clinical trial phase is a complex and highly regulated process. Bringing a drug to market requires developers to prove to various regulators that the product meets highly rigorous quality standards. A top-performing CDMO is a proven way to do this. However, it is important that a drug developer thoroughly vet their capabilities and perform thorough due diligence before engagement. Every drug customer will bring their own nuances to the table and finding an aligned partner, that understands the sponsor's molecule and development goals, can be the determining factor of a valuable partnership.
Clarity at the start of engagement can make or break the ability to deliver the successful results needed to advance a product to market. Further, partnering with a highly experienced and robust CDMO provides unparalleled access to state-of-the-art technology to support the realization of manufacturing in a cost-effective way.
How can a drug developer find the right aseptic fill and finish partner?
Choosing a CDMO partner is a complex decision and arguably one of the most important steps a pharma company takes throughout the development of a drug product. When developing an injectable, which requires an extremely technical and regulatory skillset for its manufacturing, a customer often warrants the specialized expertise of an aseptic fill and finish partner. The infrastructure required to adequately fill a drug product in injection systems is extensive and outside the capabilities of many pharmaceutical and biotechnology companies.
Consider asking the following questions to fully understand the CDMOs capabilities:
How is resource availability for early phase development at the CDMO?
The timing of a clinical batch fill is one of the first opportunities for a drug developer to turn a profit on its product. As such, it is a very important and highly anticipated milestone in a drug's life cycle. A customer should be certain that the CDMO they partner with can provide the right filling capacity at the right time.
What do the CDMOs bring to the table in regard to fill/ finish expertise and know-how?
Drug developers should look for a partner with extensive and highly technical aseptic fill and finish expertise and proven success in the industry. Given the fragility of many drug molecules, a CDMO partner should bring a deep understanding of the specific molecule and the customer's development goals.
What is the status of the CDMOs supply chain?
Reliability is key. Understand whether the CDMO has access to the necessary components and expedients, which will provide a more accurate sense of potential timelines and allows a customer to choose a CDMO that meets their unique needs.
When should a drug developer search for a CDMO partner?
A CDMO can be brought on at any time during a drug's development life cycle. From pre-clinical to Phase III and commercial supply, CDMOs are equipped to jump in and support a customer's unique needs.  By understanding what to look for in a CDMO partner, what questions to ask, and what to expect from the partnership, pharmaceutical developers can feel confident in outsourcing to the right service provider for their needs. Every drug molecule boasts a one-of-a-kind, intricate formulation and must be treated as such throughout its development life cycle for it to reach the patients who need it. CDMOs have evolved to bring the supporting set of skills needed to fill the gaps and support a drug product from the beginning phases.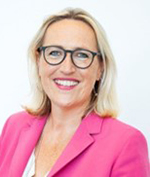 Christine Fuerst has been with Vetter since the mid 1990s serving in various functions. Fuerst has supported multinational big-pharma companies at Vetter since 2001, bringing her background in economics to the forefront of her work. Beginning in 2011, Fuerst began leading the Key Account Management Europe and Demand Management Teams.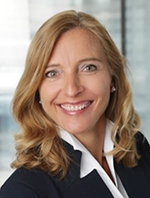 Andrea Wesp has more than two decades of experience with outsourced supply and manufacturing services for the life sciences industry. At Vetter, she plays a key role in building new CDMO partnerships with pharma and biotechnology companies of every size.