LyoGo Plunger Valve: Transforming Standard Syringes or Cartridges Into Intuitive Dual-Chamber Reconstitution Systems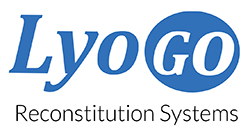 As the number of lyophilized drug products on the market and in development increases, so too does the need for systems and devices to administer them. Many new therapeutics, especially those developed by biopharmaceutical companies, are initially marketed in lyophilized form. A lyophilized drug maintains its potency over time, with extended shelf-life for prolonged storage. Some freeze-dried products may eventually be available as liquids, but lyophilization provides the fastest route to market for many of them – and it is the only option for those unstable in a liquid form. Lyophilized products require an additional preparation step before administration. This process, known as reconstitution, entails mixing a dry drug product with a liquid to create an injectable solution. Because many such drugs are used to treat chronic conditions, an increasing number of patients must administer a drug themselves or rely on a non-healthcare professional. The reconstitution process is complex and puts patients and caregivers at risk for accidental needle sticks, inadvertent exposure from spray-back, inaccurate dosing, and noncompliance with a dosing regimen.
PLUNGER VALVE TECHNOLOGY
The LyoGo Plunger Valve (L-PV) transforms an standard syringe or cartridge into an intuitive to use dual- chamber reconstitution system. LPV modernizes reconstitution by eliminating expensive glass bypass cartridges. Using L-PV offers enhanced usability with lower cost and a more streamlined manufacturing process by using widely available standard containers.
​
STANDARD CONTAINER
Five years of dedicated innovation by LyoGo and our strategic partners have produced a simplistic device with un-matched versatility to solve unmet needs in reconstitution packaging. Our engineering design models allow for rapid production of any size valve for any type of standard container.

ULTIMATE FLEXIBILITY

The versatility of the L-PV has been demonstrated with glass and plastic containers, with and without silicone, providing an unprecedented option for packaging. For the first time, your choice for dual-chamber container materials can include either glass or plastic.
LyoGo is a design and development company of primary package containers for lyophilized therapeutics. In partnership with experienced medical device development companies, and primary package component suppliers, LyoGo has created a proprietary dual-chamber cartridges which store a lyophilized active pharmaceutical ingredient (API) in one chamber and its reconstitution diluent in the other. The LyoGo Reconstitution Cartridge (LRC) brings the API back into solution in one step, ready for administration for the patient.

INTUITIVE USABILITY
CLICK HERE TO DOWNLOAD THE STUDY SHEET
Dave Giddings – CEO
David.Giddings@LyoGo.com
Peter Greco, MBA – COO
Peter.Greco@LyoGo.com
Rush Bartlett, PhD MBA – CTO
Rush.Bartlett@LyoGo.com
Contact us at:
www.LyoGo.com
www.lyogo.com/videos
​