In the Global Market for Self-Injected Therapies, Vetter Sees Both Opportunities & Challenges
By: Carolin Gruber, MSME, Product & Service Manager Primary Packaging, Device Portfolio
In just the last few years, the shift toward at-home, self-administered care has become one of the defining trends in the global market for injectable therapies. Accelerated by COVID and reinforced by changing patient preferences, this market evolution shows no signs of slowing – and is rapidly reshaping the life cycle of many parenteral products.
Nowhere is that clearer than in the surging global demand for combination products: injectable therapies packaged in patient-friendly delivery devices like autoinjectors, injector pens, and wearables. These products have many advantages for patients, and many have been shown to support adherence and enhance treatment outcomes. But to unlock the full value of self-administered therapies, drug owners need a specialized partner like Vetter to help them navigate several key challenges.
Balancing Reusability & Sustainability
It's easy to see why demand for self-administered therapies is growing so swiftly. Formats like autoinjectors and injector pens offer a range of advantages for patients, from convenient multidosing for GLP-1 products, to simplified treatment for acute-onset conditions like migraine, to easy handling for arthritic patients with compromised manual dexterity.
But with current self-injection formats, convenience and ease-of-use come with a tradeoff: reliance on disposable, single-use injection devices with a substantial environmental impact.
In recent years, sustainability has risen to become a top priority for the global biopharma market – but the ever-growing demand for self-administered therapies has already begun to challenge the industry's environmental goals. With reusable formats still on the horizon and disposables still the industry standard, drug owners need supply chain solutions that help them balance both market shifts and their own sustainability targets.
At Vetter, we focus on solutions that can help make injectable drug delivery systems more sustainable overall, while still leveraging proven disposable formats. Secondary packaging is one such opportunity: Maximizing use of eco-friendly carton and/or blister materials enables drug owners to mitigate the overall environmental impact of disposable devices. Today we already offer a range of alternative packaging materials and sustainable all-paper carton configurations, with further eco-friendly format options in active evaluation.
Like all CDMOs, of course, we ultimately hope to see our industry deliver truly viable solutions for sustainable injection technology. But while those products are still on their development pathways, we're actively helping our customers steward natural resources while still meeting global demand for today's combination products.
Prevalence of High-Viscosity Products
Despite the market momentum behind self-injected therapies, there are still a number of factors that may add friction to this growth cycle – including regulatory issues, cost pressures, supply chain complications, and the increasing complexity of delivery devices themselves.
One very specific challenge, though, is the growing prevalence of highly viscous biologic products with large dose volumes.
These products are often cost-intensive therapies that require strict patient adherence to achieve their cost benefit targets. As such, many begin their life cycle as clinic-based intravenous therapies, before being reformulated for subcutaneous at-home delivery to lower the overall cost of therapy and reduce the burden of compliance.
This transition has substantial upsides for both patients and drug owners. But as we frequently see at Vetter, it can also present some significant technical challenges for current injection device formats. Viscous products – especially those with large dose volumes – require devices configured to manage much higher delivery-related forces, extended injection times, or both. Meeting those specific requirements can require extensive device customization, additional development and QA processes, and numerous other cost- and time-intensive investments. Producing large-volume combination products can require similarly specialized steps.
Ultimately, the key to navigating these steps is often a partnership with a specialized CDMO – one with both sophisticated assembly capabilities and the ability to process the highly specific device parts and equipment that many complex products require. At Vetter, we know these demands well: our extensive experience with self-injected therapies spans a wide range of use cases and drug owners of every size. Together with our customers, we've helped bring millions of self-injected doses to patients around the world – and we're excited to help this new generation of combination products achieve the market success they deserve.
Explore Our expertise
To learn more about Vetter's extensive experience and expert combination product services, visit Vetter-Pharma.com.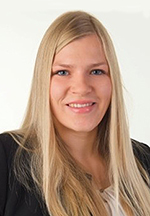 Carolin Gruber is responsible for the product and service portfolio in the field of primary packaging and devices at Vetter since she joined the team in March 2023. This includes packaging formats such as syringes, pens, autoinjectors and vials. Prior to joining Vetter, she developed her expertise in product and service management, primarily in medical technology, at various companies. From 2017 to 2023, she steered the strategic direction of the vacuum product area as product manager at Dürr Dental SE in Bietigheim-Bissingen, Germany. In her role, she conducted competitive analyses and evaluated market statistics, identified market needs and initiated appropriate marketing measures. Ms. Gruber started her professional career by completing her Master of Science in Medical Engineering at the University of Stuttgart in 2017.