Gattefossé Strengthens its International Footprint & Breaks Ground on its Production Site in Texas
On Wednesday June 8, 2022, Gattefossé will break ground on its first North American manufacturing facility in Lufkin city, TX. Gattefossé as well as officials of Lufkin city will attend the ceremony. This asset will manufacture lipid-based specialty ingredients for the personal care and pharmaceutical industries and will enable to grow the global production capacity of the Group. The plant should be up and running in 2024.
Gattefossé started its international development in the 80s, and since then the Group has been opening branches across the world. In addition to offices, the Group invested in different facilities to reinforce its global presence:
– Three Technical Centers of Excellence have been created in India, China and the United States – in addition to the main lab in France – to offer an essential interface with both pharmaceutical and personal care customers worldwide, by providing formulation troubleshooting, inspiration and technical support.
– Two production lines have been developed in Singapore and Spain, in addition to the main production
site located in Lyon, France.
The decision to set up a new industrial facility in the United States is a logical follow-up to the development
of the group.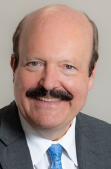 "Building a new production site in North America is another step forward in the international reach of Gattefossé. It will enable the Group to respond to several strategic challenges. First, increasing our global production capacity and offering a back-up on three continents. Second, managing our ecological impacts thanks to reduced lead time in deliveries and to the eco design of the facility. This major investment of 50+ million dollars is the most important project that the Group ever led in its history. This move is in line with our evolution from a medium sized company to a global industrial group established in its major markets," said Eduardo De Purgly, Gattefossé Group CEO.
The GATTEX project is in line with the CSR roadmap of the Group, known as Gatt'Up & Act. The production site will primarily service regional customers, thus limiting transportation impacts.
The plant will be LEED (Leadership in Energy and Environmental Design) certified, a globally recognized symbol of sustainability achievement: less carbon emissions, preservation and conservation of resources and prioritization of sustainable practices.

"The presence of Gattefossé in North America started with the creation of Gattefosse USA in 1982. Since then, the organization has strongly grown. A significant milestone was the opening of the Technical Center of Excellence in 2017 in Paramus, NJ. The building of a brand-new manufacturing unit in Lufkin, TX is a milestone in line with our
strategy to better penetrate North America, leading market for the pharmaceuticals and personal care industries. It will improve customer intimacy while contributing to the local economy thanks to the creation of new jobs. Moreover, it will satisfy our customers' demand for the Made in the USA label," said Eric Brun, President and CEO of Gattefossé USA and Canada.
Since their creation in 1982 and 1997, Gattefossé USA and Gattefossé Canada enjoyed continuous growth, expanding their presence. In 2017, application laboratories were inaugurated in Paramus, New Jersey, to support customers' projects and deepen our technical expertise. Under the leadership of Eric Brun, PhD, the sales, marketing, technical support, logistics and quality teams in the Paramus, Toronto (Ontario) and Montreal (Quebec) offices are fully committed to providing assistance and expertise to pharmaceutical and cosmetic customers in North America.
Environmental and human values issues have always been part of the culture of this French family business, founded in Lyon in 1880. Today, the company relies on a purposeful CSR roadmap to build its innovation and development strategy. Gatt'Up & Act is based on 3 key pillars and 10 priority stakes which Gattefossé is addressing for the future around the environment, the employees, and the Society in general. The vision of Gattefossé is clear: sustainable growth & common good must work in tandem.
The Gattefossé Group is a community of employees, all driven by a dual mission: the performance of its products and the personalized support of its customers. Gattefossé develops, manufactures and sells pharmaceutical excipients and cosmetic ingredients of natural origin for the beauty and health industries worldwide, through its 12 affiliated
companies and network of global agents and distributors in 80 countries.
Specialist in lipid chemistry and plant extraction, Gattefossé offers recognized expertise in formulation using its 4 Technical Centers of Excellence in France, China, India and the United States. Environmental and social issues have always been part of the culture of this French family business, founded in Lyon in 1880. Today, Gattefossé relies on a purposeful CSR approach to build its innovation and development strategy.