From ASCO 2019: TILs a Cause for Hope in Melanoma, Cervical & Breast Cancers

By: Tim McLean, Senior Editor, Life Sciences BCC Research, Boston, MA
As the Spring heat made the light dance around the skin of the largest convention center in America, winners emerged from ASCO last month. One of the most significant announcements (from Iovance Biotherapeutics Inc.) were two first-in-man studies of adoptive T cell therapy (ACT) in patients with melanoma and cervical cancer which had failed to respond to other treatments. The studies showed significant responses in both cancers.
Of the several modalities of ACT, tumor-infiltrating leukocytes (TILs) have been studied the most to date. Last year, Feldman et al. published the case of a patient with metastatic ER+HER2- breast cancer who had failed to respond to multiple treatments, but responded to TILs: Resolution of all tumor lesions was seen at 1 year, and the patient remained clear 22 months later as of publishing date.
The way it works: A piece of tumor is extracted from the patient. Certain white blood cells–perceptive, eager and actively doing the right thing–have already infiltrated the stroma of the tumor and come along with the extracted sample. These WBCs are then isolated and grown in tremendous numbers outside the patient's body. The best batches of them are then selected and optimized, with an emphasis on fast growth and homogeneity…evolution at speed. The large batch of nature-made and science-augmented Fighting Cells are then reintroduced into the patient. These badass cells all recognize the patient as their ancestral home, and recognize the specific cancer as their ancient mortal enemy—and the fight rages anew.
Of course, there are challenges. Currently, growing the fighting cells takes 5-6 weeks before they get put back into the patient. Sadly, for some patients diagnosed with the very types of aggressive cancers this therapy fights, that's just too long to wait. It's also expensive in general. Logistically, it's a problem because it can only be performed at a limited number of academic institutions. But as our BCC Research short report lays out, all these challenges (and others) can and will be overcome. The process will get faster and leaner. Directed evolution joins compassionate forces with (very) personalized medicine.  while there may be nothing new under the sun, this treatment spreads a wonderfully new optimistic light on untreatable diseases. Something to dance about indeed.
There are compelling reasons to follow this particular treatment modality:
-It goes without saying we want more patients to find reprieve from these brutal diseases, and TIL therapy has shown robust, reproducible clinical responses (yes, not without challenges).
-Since early 2018, just 2 new start-ups (profiled fully in the BCC report) actively working on this therapy have attracted more than $100 million from investors and research funds.
-Iovance is spending $75 million building a commercial-scale cell therapy plant, and as of June 1st the biotech's stock has nearly doubled with a market value of $2 billion.
-The logistical challenges associated with the production and delivery of these therapies are gradually being addressed, paving the way for alternative ACTs to reach the market that can target hard-to-treat solid tumors.
-Significant business opportunities exist for pharma and biotech to partner with leading institutions in the US and Europe to explore this exciting area of ACT development where intellectual property (IP) is still in its infancy and commercial opportunities abound.
This article was based on the BCC Research paper Tumor Infiltrating Leukocytes: A New Frontier in Immunotherapy (BIO129A).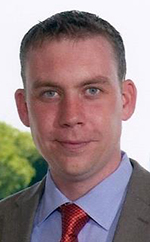 Before becoming Senior Editor of Life Sciences for BCC Research, Tim McLean spent 6 years with the National Science Foundation's Consortium for Mathematics and Its Applications (COMAP) as Managing Editor for both the education wing and periodicals. He then joined QuantiaMD (now Univadis, a division of Aptus Health), an online learning platform for physicians with over 200,000 members, as Managing Editor of Healthcare Education. He spent 10 years refining how practicing doctors and nurses learn, retain what they learn, and improve their patient care decisions accordingly. He can be reached at 617-630-0993 or Tim.McLean@bccresearch.com.