Evonik Qualifies Advanced Aseptic Filling Line for Complex Parenteral Drug Products
Evonik recently announced the qualification of an advanced aseptic filling line for complex parenteral drug products at its FDA-inspected Birmingham, AL, facility.
The VarioSys line, which was designed by Bausch+Ströbel, can aseptically fill powder, liquid, suspension, or combination forms into vials in a range of clinical or commercial batch sizes. Conventional filling lines lack the necessary modularity to cost-effectively handle such complex products.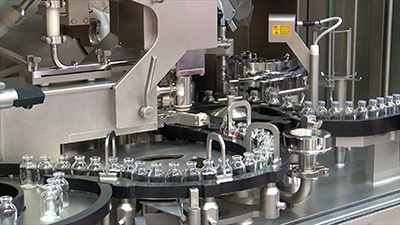 The new Evonik line features automated 100% weight verification to minimize product loss and optimize levels of quality and safety through improved dose accuracy. The ability to efficiently interchange components or equipment makes it ideal for the high-yield manufacturing of products with complex filling processes, or the rapid conversion to a new formulation.
This exceptional versatility of the filling line makes it suitable for use with highly potent, personalized, or sensitive drug products, as well as some specialized vaccines, which are often designed for the systemic or localized delivery of small molecules, peptides, proteins, and nucleic acids.
"The ability to cost-effectively fill complex parenteral drug products in powder and other forms within an aseptic environment has been a major unmet need for pharmaceutical companies," said Paul Spencer, Head of Pharma Polymers and Services at Evonik's Health Care business line. "The qualification of this advanced, modular filling line at our Birmingham facility will further enhance our ability to serve as a preferred partner to pharmaceutical customers during the formulation development and cGMP manufacturing of their polymeric and lipid-based parenteral drug products."
"Evonik has planned with great foresight, and with a clear and bold vision of the future, to support pharmaceutical companies in the production of their high-value medications with the highest possible process quality," said Thomas Bühler Sales Group Leader North America, Bausch+Ströbel. "From the outset, Evonik required a system with maximum flexibility to allow the processing of a broad array of active ingredients and packaging materials with little effort and in the shortest possible time."
Evonik Health Care is part of the Nutrition & Care segment of Evonik, and responsible for two of the company's six innovation growth fields. The business line provides a range of ingredients, functional excipients, drug delivery technologies ,and CMO/CDMO services to pharmaceutical, nutraceutical, and medical device customers to help them enhance patient care and the overall quality of human life.