Dave Palmer Promoted to Operations Manager Role for Micropore Technologies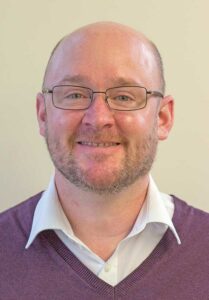 With a burgeoning global client list following recent breakthroughs in the use of its unique crossflow technology for the production of lipid nanoparticles, UK-based Micropore Technologies recently announced the promotion of Dave Palmer from his technical support role to become Operations Manager for the business.
With extensive experience in the field of complex delivery systems for drugs and other formulated products, including PLGA microspheres, embolic hydrogel microparticles, complex coacervation capsules and, most recently, lipid nanoparticles (LNPs) for mRNA vaccine delivery, Dave has the ideal technical background to take on this role. He started his career at ICI followed by a stint in the paper industry, where he focused exclusively on microencapsulation. Prior to joining Micropore, he managed a variety of formulation projects for major multinational companies from initial product design, through to commercial sales, and over the past 5.5 years, has played a key role as part of Micropore's technical team working closely with its customers throughout the world.
Micropore's patented encapsulation technology originated in the department of chemical engineering at Loughborough University.  Dr Marijana Dragosavac Senior Lecturer and Undergraduate Admissions Tutor at Chemical Engineering department at Loughborough and Micropore's Chief Scientific Officer has published many papers in the field. Micropore Technologies Limited was established over 10 years ago as a high-technology spin-out of Loughborough University and is a solutions provider commercializing products and technology based on its patented encapsulation and emulsification processes. For more information, visit www.microporetech.com.