Datwyler Introduces Ready-for-Sterilization Combiseals to Enhance Efficiency in Drug Filling & Packaging
Datwyler recently announces the launch of its ready-for-sterilization (RFS) combiseals for cartridges that are used in injection devices such as pens and autoinjectors. As combiseals are in direct contact with the drugs administered, it is of utmost importance that they are clean enough to comply with regulatory requirements and prevent any risk to patients. The pharmaceutical companies receive a product with a controlled state of microbiological cleanliness, as the combiseals are furthermore packed in an environment with a defined and controlled state of cleanliness, complying with FDA and EU requirements.
Prior to arriving at the sterile drug manufacturer, the RFS combiseals undergo Datwyler's own Water-for-Injection washing process and are packed in steam sterilizable (RFS) bags to ensure a controlled state of microbiological cleanliness that complies with FDA and EU requirements. This enables immediate sterilization of the combiseals.
"In general, there is a trend that pharma companies want to focus mainly on their core activities – drug manufacturing. Washing and sterilization of rubber materials is more and more done by the rubber manufacturers. Combiseals are the final product in our portfolio to supply in RFS format. Bringing value for our customers has always been a guiding force behind Datwyler's overall philosophy," said Carina Van Eester, Global Platform Leader, Prefilled Syringes and Cartridges, at Datwyler, "Our RFS combiseal offering is a natural result of that philosophy and Datwyler's devotion to serving its customers' needs."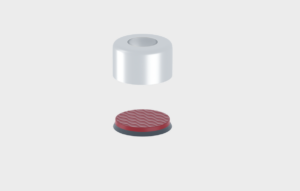 Datwyler's customers will benefit from 100% camera inspection and regulatory compliant washing program directly, by having fewer visual defects, and fewer rejects on their production lines, thus lowering the cost of operation. They will also not be obliged to install washing equipment and put washing processes in place. The washing validation information process will be filed in Datwyler's DMF so that customers can easily reference the same for drug submissions to the FDA by using RFS combiseals.
As part of Datwyler's mission to add value and support customers as they focus on drug manufacturing, the company has already begun working on another advancement, the next step in the process – ready-to-use (RTU) combiseals which will further minimize the work of drug manufacturers. The service, projected to be introduced to Datwyler's portfolio in 2024, will handle both washing and sterilization steps in the production process.
Concurrent to the RFS offering, an additional benefit to Datwyler's combiseals is the DuraCoat lamination technology. DuraCoat combiseals ensure a clear reduction in particles and show less abrasion than standard aluminum seals. Their advantages include fewer filled cartridges rejected due to contamination of the drug product with particles originating from the combiseals, and fewer filled cartridges rejected due to visual defects on the combiseals, all while seamlessly adapting to customers' existing filling lines. Apart from making regulatory filing easier, the use of RFS DuraCoat combiseals lowers the total cost of ownership for the cartridge manufacturer.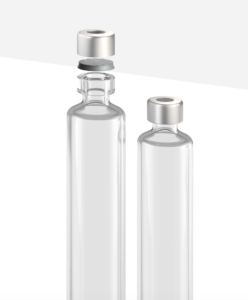 Datwyler is focusing on high-quality, system-critical elastomer components and has leading positions in attractive global markets such as healthcare, mobility, connectivity, general industry and food & beverage. With its recognized core competencies and technological leadership, the company delivers added value to customers in the markets served. With more than 25 operating companies, sales in over 100 countries and more than 8,000 employees Datwyler generates annual sales of more than CHF 1'100 million. Within the healthcare solutions business area, Datwyler develops, designs, and manufactures solutions for injectable packaging and drug delivery systems to facilitate customers to create a safer medical environment of tomorrow. For more information, visit www.datwyler.com.