Considering a Technology Transfer? Start by Making Sure You Have the Right Partner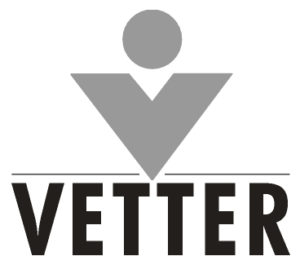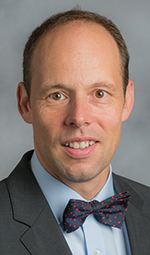 By: Joerg Zimmermann, Vice President Vetter Development Service, External Affairs, Vetter Pharma-Fertigung GmbH & Co. KG
Simply put, a technology transfer is the moving of a product and process knowledge between development and manufacturing, and within or between manufacturing sites to achieve project realization. Pharma and biotech companies undertake technology transfers for a variety of reasons. These include a back-up strategy for risk management to provide an adequate market supply for the patient, or a lack of appropriate resources/capacity for process optimization, secondary packaging, or a change in the product life cycle management. A technology transfer is also necessary for scale-up when moving a drug product from one manufacturing facility to another due to the need for a larger batch size. As would be expected with any complex and intricate action, every technology transfer is high-risk, involving strict regulatory requirements and adherence to detail if a successful outcome is to be achieved.
The transfer of an aseptic manufacturing process is very much like that of introducing of a product to a new manufacturing facility and involves numerous steps and challenges. And because multiple partners and sites are involved, planning and execution is critical. Creating a team that has the necessary skill sets and amount of know-how in addressing multiple areas of the process is often the best starting point. The next step should be a gap and risk analysis to assist in identifying and evaluating any differences between the transfer sites and the envisioned receiving side. The knowledge gained in this analysis includes any potential impact on critical quality attributes as well as the identification of any process steps that become critical process parameters and were not obvious on the first level of information. This includes filing strategies, critical quality attributes to achieve the target product profile, logistical procedures, analytical methods, equipment, materials and instructions and organizational issues.
Technology transfers can only be considered successful if the receiving unit can reproduce the transferred product, process or method against a predefined set of specifications as agreed with the sending unit of the drug. Due to their complexity, transfers can take more than a year given the potential of regulatory changes and risk of unforeseen challenges. That is why expertise and strong project management are essential in making sure that the process is successful. A project is largely dependent on the skill and performance of individuals assigned to the project, as well as on the experience of the transferring team. Open communication and trust are critical. The closer the sending and receiving sites work together, the better the resulting transfer. Most often, the best approach is working with a skilled partner that has considerable experience in transferring aseptic manufacturing processes, necessary systems, routine and management skills. When choosing a contract development and manufacturing organization (CDMO) as an outsourcing partner, make certain that the company offers a detailed gap analysis for your transfer and can offer significant experience and analytical methods for process design and development. The execution of a successful technology transfer is a daunting and high-risk task with a high degree of detail. If attention is not paid to the details, the implications can have serious and lasting consequences, so be certain the right individuals are involved from the start.