Choosing the Best Drug Stability Solution for a Parental Product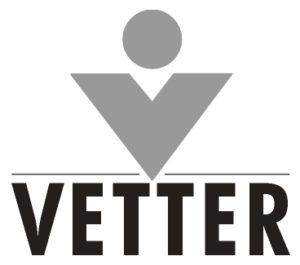 The development of an injectable drug product always comes with the question of the best approach to retaining the product's stability. We asked Dr. David Brett, Product and Service Manager at Vetter, what must be considered to deal with the stability limits of a product and how to create the most suitable product stability strategy.
Q: Vetter shares its expertise with pharma and biotech companies on what they need to start clinical manufacturing. Why is it so important to consider a drug product's stability right from the start and through the entire process?
A: While stability is always a factor throughout the drug development and manufacturing process, the most critical time comes as a drug is approaching clinical manufacturing. Every molecule has its own unique characteristics that need to be considered when starting clinical trials. As a result, it is the responsibility of the developer to evaluate the stability of their drug product following aseptic filling. When a drug reaches clinical trials, the authorities will require documentation of stability to move forward. For injectables, stability is paramount to the product's success in the market.
Q: How can biopharma companies find out whether their product has stability issues?
A: Beginning at room temperature, biopharma companies are advised to consider the product's substance class to uncover whether it will remain stable throughout the comprehensive filling process or not. When a product fits within a known and established substance class, they are more likely to be able to adequately develop a stability strategy for the molecule, based on tried-and-true methods. When a compound is similar to others on the market, there is already a sense of its stability constraints. This is likely the case for proteins, antibodies, peptides, lipid nanoparticles, and viral vectors. However, for those molecules that could deteriorate at room temperature, additional steps are required to ensure stability.
Q: But what about cases where the substance doesn't have comparable products already launched in the market – which options do pharma and biotech companies have?
A: The biggest challenge comes when manufacturing a totally new molecule. Preclinical development will provide an early look at the substance's needs to ensure it reaches the market as an effective drug product. Although room temperature is often the first to be considered, it is not the only option to provide drug stability. Rather, developers of injectables have options to consider including reformulation, freezing and lyophilization.
Q: Could you briefly describe these methods as well as their advantages and disadvantages? To start: what is reformulation all about?
In general, reformulation is considered the go-to option when stability at room temperature is not feasible. Particularly when looking at injectables, it is ideal for a product to remain stable at room temperature in its liquid form. Whenever it's possible to reformulate for room temperature stability, this should be the first choice of a pharma or biotech company. This method provides an effective and lower-risk opportunity to support the product's lifecycle, from shipping and storage to expansion into markets. Especially considering that not all markets share equally developed infrastructure, this method poses a logistically feasible approach to stability. When it's possible to reformulate, this is considered the best choice.
Q: So, why not reformulate any drug product with stability limits?
A: Pharma and biotech companies may consider the impact of starting at square one with a project they have invested significant time, money and effort into perfecting. While reformulation is recommended, there are other options with proven success to consider as well, based on the drug products desired end use.
Q: When is freezing the most appropriate method to ensure stability for the drug product?
A: A drug product that is kept frozen will remain stable for a longer period than a drug product kept at room temperature. For developers looking to reach the market quickly, this is often a common methodology for stabilization. Freezing is also more affordable than reformulation and a well-established process. However, not all molecules are made equally – for some, this approach is ineffective and harmful to fragile formulations. This is likely due to the multiple freeze-thaw cycles that it must endure throughout the manufacturing process. For injectables that will ultimately be shipped to other countries, varying infrastructures must be taken into account when selecting this stability method.
Q: What can you tell us about the third of the stability methods – Lyophilization?
A: Lyophilization is essentially freeze-drying a product for long-term stability by transitioning it to a powder that is stable at room temperature and can be reconstituted as needed. While lyophilization is proven to be effective, it brings its own heightened complexities including increased investment, planning and time to bring a product to market. The best way to adequately handle lyophilization is considering it as an option early in the process. However, given its reputable stability in this format, lyophilized injectables can be a win-win – combining the success of freezing with the integrity of reformulation.
​​Q: From your point of view, when would it be best to start thinking of an appropriate stability method?
A: The earlier stability is considered, the better off it'll be in the long run. No matter how one approaches it, reformulation, freezing and lyophilization all have risks and rewards to the success of the molecule. Since an injectable must not only make it to market, but meet its design-for-use, fit the patient it will serve, and meet business goals for the pharmaceutical brand, focus on the product's stability will make or break its commercial success.