Cartridge Filling: Combination of Features That Can Help Gain a Competitive Edge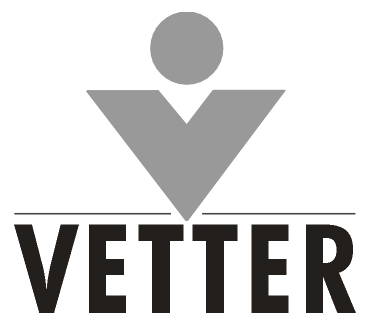 By 2050, it is projected that the proportion of people aged 65 and older will be more than double that of children aged 5. This global phenomenon is also leading to an increasing number of people suffering from chronic diseases, such as diabetes and osteoporosis. Combined, these trends are making it difficult for healthcare professionals to effectively treat patients over the long-term. Thus, increased attention is leading to a growth in patient-friendly administration systems, such as single-and dual-chamber cartridges in combination with a pen device.
CARTRIDGE SYSTEMS OFFER A COMPETITIVE ADVANTAGE
For pharmaceutical and biotech companies looking to gain a competitive edge, pen injectors and cartridges offer an attractive alternative to vials since their combination of features offer advanced design, product differentiation and improved life cycle management. There are a number of drivers for a cartridge-pen combination approach to drug administration including a growing concern for patient safety, compliance and consistency, an increasing need for self-medication in the home — particularly for chronic diseases, and a preference for differentiation.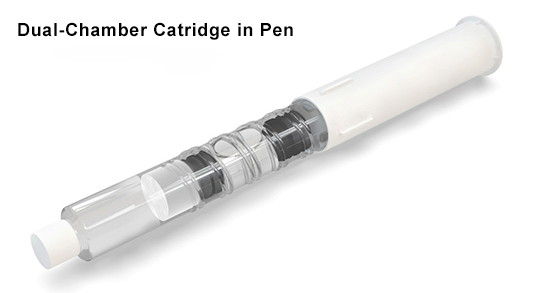 WHAT ARE THE CHALLENGES OF CARTRIDGE SYSTEMS? 
Along with the many advantages cartridge systems offer, there are challenges to be considered since development of a cartridge-pen combination can be complex. Such systems are essentially devices that are a combination product. As such, they bring together a number of elements, including a drug and a device, a device and a biological product, a biological product and a drug, or a device and a biological product. The challenges of such systems include the following:
-Regulatory Demands – Combination products are subject to specific FDA regulations related to their constituent parts, which means the components must be addressed individually. Human factor and clinical study considerations must also be taken into account for combination products.
-cGMP Requirements – GMP guidance for such products must be followed. And, as with regulatory demands, cGMP requirements apply to all constituent parts.
THE CHOICE OF PARTNER IS ESSENTIAL FOR SUCCESS 
When the choice is a cartridge system, partnering with a leader experienced in developing combination products can be invaluable when navigating the special regulatory processes. Along with regulatory know-how, the following criteria should be considered when selecting a partner:
-A successful track record in cartridge development
-Capabilities in manufacturing processes
-Capabilities in cartridge filling – clinical and commercial
-Selection of packaging materials
Also consider that since cartridges require a filling and pen assembly solution, a single point of contact can help simplify accountability and response from your partner.
For more information about cartridge-pen combinations, please follow this link: https://www.vetter-pharma.com/en/services/fill-finish/aseptic-cartridge-filling