PACKAGING – Trends in Pharmaceutical Primary Packaging for Injectables – Solutions for New Challenges
INTRODUCTION
With a share of approximately 27%, injectables were No. 2 in the $860-billion dollar drug delivery market in 2010, preceded only by oral medication. Double-digit growth rates, mainly triggered by biotech-derived products, and the rise of injectable generics show that the importance of this segment is still on the rise. Still, prefillable glass syringes and vials are still the most common primary packaging containers for modern injectables.
However, end user requirements and even marketing related reasons have led to a growing market for innovative devices, such as safety syringes, pen systems, and needle-free or intradermal injectors.
Various glass container systems are traditionally used for the storage of parenterals. All of them are standardized to facilitate processing on automated filling lines (eg, ISO 11040-4 for prefillable syringes).
With the exception of ampoules, all glass containers have pharmaceutical rubber closures. The so-called container closure systems (c/c system) are designed to protect the drug product from qualitydiminishing environmental influences (eg, light, moisture, microbial contamination). However, the c/c system is not just a container. Throughout the product shelflife, it also has to ensure that functionality and drug delivery accuracy always comply with the specifications.
Available container closure systems/devices include vials, reconstitution kits, disposable or prefillable syringes, ampoules and autoinjectors or pen systems. Several factors have to be considered when choosing the right c/c system, such as drug product formulation properties, dosage, type of application, and end-user friendliness. Examples of drug product formulationrelated factors observed especially with prefillable syringes are high metal ion sensitivity and viscosity. A high sensitivity to metal ions may necessitate the use of new alternative primary packaging materials. In the case of highviscosity drug products, syringe features such as needle inner diameter, have to be considered.
Furthermore, the dosage regime can influence device decisions, driven by the type of application, frequency and volume, and fixed or variable dose. In connection with end-user friendliness factors, such as the place of application (clinic, home, or emergency setting), the length of therapy, the target patient group and the dexterity of the operator have to be considered. It may be necessary to develop different packaging solutions for one product to satisfy different patient group needs.
TREND 1: OUTSOURCING OF CLOSURE PRODUCTION STEPS
A dominant trend in primary packaging is the evolution from simple bulk packaging materials toward ready-to-sterilize (RTS) or even ready-to-use (RTU) primary packaging components and systems. Process steps in the pharmaceutical production process, such as washing, siliconization, and sterilization of container system components, are outsourced to suppliers that have to ensure these processes are qualified and validated in accordance with current global regulatory requirements. When pharmaceutical manufacturers opt for ready-to-sterilize products, they have a significantly lower investment in machinery and qualification/validation. Because the requirement of washing and siliconizing equipment is eliminated, and products are supplied with a certified endotoxin, bioburden, and particle load. For rubber components and prefillable syringe systems, this also includes the necessary siliconization process.
RTU quality is the next logical step. Pharmaceutical manufacturers outsourcing RTU components can thereby also eliminate the need to invest in sterilization equipment and the regular revalidation of this process. The sterility and shelf-life of the products are certified by the primary packaging supplier. While prefillable syringe systems are always ETO-sterilized, plunger stoppers undergo mainly gamma irradiation. A validated gamma sterilization process has to provide a minimum sterility assurance of 10. Dose mapping and setting have to conform to ISO 111337-2. In general, a package transport simulation and integrity validation should be performed on the sterilized goods, and an expiration date has to be stated (Figure 2).
RTF syringe systems, including sterile plunger stoppers, have already been available for many years. In recent years, pharmaceutical rubber suppliers have recognized this trend and now offer a broad range of RTU (either gamma or steam-steamsterilized) rubber components on their own. Glass suppliers have now begun working on RTU glass vials. Also in recent years, customer interest regarding RTU glass vials did increase. The first glass suppliers did address this developing RTU glass vial offerings.
TREND 2: INCREASINGLY STRINGENT QUALITY REQUIREMENTS
Regulatory authorities all over the world are paying greater attention to the use of appropriate primary packaging materials with the consequence that standards have become very comprehensive and detailed. In 1997, the European pharmacopeia included 19 pages on primary packaging materials. Eight years later, the number of pages had nearly tripled to 53. Within the same time frame, regulatory authorities around the globe issued new guidelines dedicated to primary packaging materials, such as the Container Closure Guideline published by the FDA in 1999 and the EMA Guideline on Plastic Immediate Packaging Materials dated 2005.1,2 Another example is the DIN ISO standard 15378 "Primary packaging materials for medicinal products "" Particular requirements for the application of ISO 9001:2000, with reference to Good Manufacturing Practice (GMP)" dated 2006. The primary packaging industry has coped with these increasingly tough regulatory requirements by enlarging quality departments, installing dedicated regulatory affairs functions and intensifying technical support. ISO 15378-compliant production is nowadays standard practice in the European and US primary packaging industry.
Quality requirements for glass containers, which are likely to be tightened up, include specifications regarding the particle load, lower rates of cracks or cosmetic defects, and smaller dimensional tolerances. Prefillable syringes are associated with specific requirements, such as low hold-up volumes and reduced tungsten or siliconization levels. The tungsten oxide contamination resulting from the forming process of the bore inside the syringe cone can, for example, be avoided using pins made from other metals in the forming process. No official tungsten limit exists as yet. An upper limit of 500 ppb is under discussion. Superior quality requirements on the cosmetic and dimensional side can be met by improved manufacturing processes, the introduction of comprehensive process control with camera systems, and packaging inside clean rooms. Automated visual inspections to check for dimensional and cosmetic defects allow constant sorting performance with high reliability and output. Inevitable negative side effects are the cost of the equipment and a proper sorting process qualification to avoid an excessive scrap rate due to false rejects. Rubber component suppliers have developed similar visual inspection procedures.
TREND 3: GROWING SYSTEM COMPLEXITY
Relentless progress in medical technology, the cost pressure of increasingly expensive healthcare systems, and the necessity to operate profitability in a globalized economy all contribute to the complexity of decisions in the primary packaging market. Medical factors that have to be taken into consideration are demands for simpler and safer administration and increased dosage accuracy. Economic factors include the total cost of a system and the retail price of drugs. It is also necessary to consider that developed nations face an aging population that will double the percentage of people aged 60 and older by 2050. Other factors are demands for optimized production processes or enhanced product value, specific regulatory frameworks, or a company's IP position. Currently, four major drug delivery market trends can be observed, which in some respects are controversial:
– More standardized, simpler, and more robust packaging solutions to address the increasing cost pressure.
– Modern drug delivery systems as a means of differentiation from competitors.
– Modern drug delivery systems as a reflection of modern lifestyle.
– New regulatory and legislative requirements, such as dose counting for metered dry powder inhalers and needle stick legislation to be considered during device development.
In this complex situation, the requirements of the drug product, syringe/container, and device are all interlinked, which necessitates the close collaboration of all project participants. Pharmaceutical and primary packaging/drug delivery device manufacturers should share their expertise to specify system requirements and achieve a common understanding.
TREND 4: NEW MATERIALS
There are a number of reasons why packaging and device suppliers should develop enhanced primary packaging solutions or even use new materials. New, complex devices may require primary packaging that cannot be made from glass due to the limitations of its technical and material properties. As mentioned previously, modern biopharmaceuticals that are mostly based on large proteins are more likely to interact with traditional c/c system components. Also, biopharmaceuticals are often quite expensive, so low overfills and excellent container drainability are essential.
Primary packaging manufacturers are responding to these challenges with new or modified materials. For example, elastomeric components, such as plunger or injection stoppers can be coated with fluoropolymers. The FluroTec® system manufactured by West/Daikyo is partially coated, while Omniflex® by Daetwyler has a completely coated closure surface. Acting as a barrier, the coating improves compatibility with drugs and minimizes extractables/leachables. This eliminates or significantly reduces the need for additional siliconization of plunger stoppers for lubrication purposes while maintaining the functionality of the syringe system.
In cases where the technical limitations of glass prevent its use, modern plastics, such as cyclic olefins, can be a solution. They offer far greater design flexibility, facilitate tighter dimensional tolerances, and are more breakresistant than glass.
Surface treatments, such as ammonium sulfate treatment, can be applied to glass containers to minimize sodium ion leaching and a subsequent pH shift. The use of low alkali glass, called low extension glass, has the same effect (Figure 3).
Another approach is based on thin film technology. Pure silica (SiO2) coatings are applied to the inner surfaces of glass containers. The silica layer acts as a diffusion barrier, preventing interaction of the glass matrix with the drug without impairing  compatibility with standard filling lines and sterilizing procedures.
In the past, the high cost and complexity  of meeting regulatory requirements discouraged manufacturers from considering other materials than the well-established combination of borosilicate glass and pharmaceutical elastomers. Now that new types of drugs with unique properties are entering the market, innovative materials are being scrutinized more closely. The polymers of choice are cyclic olefin polymers/copolymers (COP/COC), which have some properties comparable to those of glass. Both materials are transparent, durable, and solvent-resistant. Cyclic olefins also have some properties, which are superior to glass, such as higher break-resistance, broader pHrange tolerance, and no leakage of metal ions. One particularly important feature relating to the storage of biotechnological drugs is the excellent drainability of cyclic olefin containers, which limits the need for excess overfill. However, cyclic olefins also have some downsides. Compared to glass, they are more susceptible to scratching and, with few exceptions, compendia standardization does not exist. Another parameter to consider during primary packaging material selection is the gas and water vapor permeability of cyclic olefins. Compared to other plastics, such as polyethylene or polypropylene, they have much lower permeation values, though glass is gas impermeable.
Prefillable plastic syringes, such as ClearJectTM by Taisei Kako Co. Ltd, are manufactured in "lights out" factories. Specifically, the entire production process, providing highest injection molding accuracy, is fully automated and takes place inside clean rooms. Camera inspection systems are used for 100% quality control of dimensions, cosmetic defects, and other product parameters, such as the siliconization. These syringe systems are gamma-sterilized. They offer the advantage over glass prefillable syringe systems that the tip cap and plunger stopper are made of the same modern latexfree, chlorobutyl-based pharmaceutical elastomer.
OUTLOOK
Current trends indicate the future of pharmaceutical primary packaging will be characterized by continuous change. Although traditional disposable syringes with vials or ampoules will remain in use, the trend in biopharmaceuticals toward prefillable syringes, auto-injectors, and pen systems as well as customized delivery systems will continue. Primary packaging containers will be made from either glass or plastic. Alternative coatings to standard siliconization are being developed and will gain in importance.
For the primary packaging industry, this means an expanding market for more convenient and easier-to-use injectable products. This trend is closely related to rising demand for complex services that cover more stages in the supply chain. Primary packaging suppliers will assume an increasing number of production steps relating to closure preparation for the fill & finish process. As a result, they will evolve from component providers to system suppliers and product development project partners.
REFERENCES
1. Guideline on plastic immediate packaging materials of May 2005, CPMP/QWP/4359/03,EMEA/CVMP/205/04.
2. Guidance for Industry Container Closure Systems for Packaging Human Drugs and Biologics of May 1999, U.S. Department of Health and Human Services Foodand Drug Administration.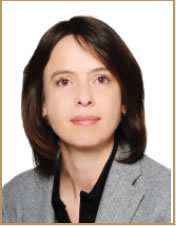 Claudia Petersen completed her education from 1990 to 1996 in Bioprocess Engineering at the Technical University of Berlin. Following 2 years post-graduate work in the field of Oncology Research, she joined in 1998 Life Sciences Meissner & Wurst working finally as a Lead Validation Engineer mainly on projects for biopharma customers. From 2000 to 2007, she held different positions at West Pharmaceutical Services, including European Technical Support and Marketing finally as Senior Manager Biotechnology. Since 2007, she has been working as Director, Business Development for the Tubular Glass Division at Gerresheimer Bünde. Ms. Petersen is a member of several pharmaceutical organizations, including the PDA and APV. She is a frequent speaker at international congresses and seminars related to primary packaging and drug delivery devices for injectable drug products.