CONTRACT SERVICES – Industry Trends: Outsourcing Pharmaceutical Development & Innovation
INTRODUCTION
The successful business paradigm that began in the 1980s was the fully integrated pharmaceutical company (FIPCO) in which drug discovery research, development, manufacturing, and marketing were all conducted in-house. However, pharmaceutical companies are doing less of their drug R&D internally than they did decades ago. Today, the common business paradigm is the virtually integrated pharmaceutical company (VIPCO), or one that outsources much of drug development. Outsourcing is a necessary strategy to help offset the large number of blockbuster drugs coming off patent, competition from generics, and the low productivity of the pharmaceutical industry.
Contract research organizations (CROs), in vitro diagnostic (IVD) companies, clinical laboratories, regulatory consultants, and contract manufacturing organizations (CMOs) all support conventional pharmaceutical outsourcing needs. Pharmaceutical companies can engage external relationships upstream of these processes at the early drug discovery stage. Outsourcing drug discovery, or what the industry considers to be the innovation stage, has come about in the form of open innovation models in which pharmaceutical companies engage with government research institutes, universities, specialty pharmaceutical companies, and other external partners for the identification of promising drug candidates that match business interests. The following will highlight two dynamic pharmaceutical service segments: CROs and IVD manufacturers and how they are evolving to meet the growing preclinical and clinical trial needs of pharmaceutical companies. This brief will also discuss open innovation models for outsourcing the earliest stage of drug discovery.
A ROBUST & GROWING CRO MARKET REFLECTS THE HIGH DEGREE OF PHARMACEUTICAL OUTSOURCING
Contract research organizations (CROs) provide preclinical development and clinical trial services to the pharmaceutical industry. CROs have evolved from providing basic support services to providing a wide range of clinical, central laboratory, and analytical capabilities. Through CROs, pharmaceutical companies reduce operational costs by not having to maintain expensive R&D laboratories and scientists. CROs also bring strengths in patient recruitment for clinical trials and specialization in other disease areas. The CRO market is experiencing two-tiered growth from large pharmaceutical companies that want to lower fixed costs and specialty drug companies that lack of infrastructure. The $13.3-billion US CRO market is growing on average 8.4% annually through 2017.
Frost & Sullivan estimates that globally, CROs conduct more than twothirds of the industry's Phase I through Phase III clinical trials. Market leaders in the US CRO market include Covance and Quintiles. The traditional sponsor-CRO relationship has shifted away from vendor-like and is moving toward longterm strategic alliances. With growing industry needs in emerging markets, comparative effectiveness research, and biosimilars trials, the CRO market opportunity is substantial – recent deals between Covance-Eli Lilly, Covance- Sanofi Adventis, and Pharmaceutical Product Development (PPD)-Merck alone are valued at more than $1 billion throughout the next 5 to 10 years. However, US CRO market growth is tempered by the risk of commoditization for services as well as competition from overseas.
COMPANION DIAGNOSTIC COMPANIES ARE LOOKING LIKE CROS
Advances in personalized medicine are presenting new opportunities for in vitro diagnostic (IVD) companies to capture business from pharmaceutical outsourcing. A large portion of drug pipelines include highly targeted therapeutic compounds that require a diagnostic to identify eligible patients for the clinical trials. The drug and companion diagnostic are codeveloped and co-approved to meet the FDA label requirement. It is rare for drug companies to have internal diagnostic development capabilities like Roche and Novartis. It is more common for the pharmaceutical company to work with an external companion diagnostic partner.
A recent Frost & Sullivan analysis studied the various co-development models. This type of partnership is a long-term commitment beginning pre-development and continuing post-market. Alignment challenges arise from fundamental differences in drug and diagnostic business models and also from the differences in development time frames and processes. Despite the challenges, outsourcing the companion diagnostic development makes sense while the diagnostic platforms are undergoing technological change. Using an external diagnostic partner provides the greatest flexibility in choosing the most appropriate diagnostic platform for selecting patients in the drug's clinical trials.
The recent co-approvals of Pfizer drug Xalkori with the Abbott Molecular ALK FISH test for non-small cell lung cancer and Roche drug Zelboraf with the Roche cobas® 4800 BRAF V600E mutation test for melanoma, both in 2011, achieved accelerated drug approval timelines of less than 6 years. These recent successes reinforce that the right companion diagnostic partner could offset diminishing industry returns by accelerating drug approval times.
OPEN INNOVATION IN THE PHARMACEUTICAL & BIOTECHNOLOGY INDUSTRY
"Open Innovation" was a concept first coined by Dr. Henry Chesbrough, a professor at Haas Business School at the University of California, Berkeley, and described in his book titled "Open Innovation: The New Imperative for Creating and Profiting from Technology" published in 2003. Open innovation in the drug industry is engagement with government research institutes, universities, specialty pharmaceutical companies, and other external partners for identifying promising drug candidates that match business interests. Numerous barriers to implementation exist within large pharmaceutical companies like competing priorities, a lack of infrastructure that facilitates collaboration, and overcoming established company cultures of relying on its own research versus sharing intellectual property (IP). All of the top 10 pharmaceutical companies have open innovation programs, and four case studies offer multiple strategies to facilitate collaboration, establish IP use terms, and allocate resources.
Pfizer launched its Centers for Therapeutic Innovation (CTI) in November 2010 to broaden its pipeline to treat disease with high unmet need. Core focus areas included oncology, primary care, specialty care, animal health, consumer healthcare, and nutrition. Each CTI is governed by a joint steering committee (JSC) composed of Pfizer staff and Academic Medical Center (AMC) representatives. The University of California, San Francisco, signed on as the first collaborator under the new program, and a number of additional academic centers from the East Coast have followed suit, each receiving initial investments of $100 million. In April 2012, Pfizer Canada announced its collaboration with the Center for Commercialization of Regenerative Medicine (CCRM) for regenerative medicine technologies for drug screening and therapeutic applications. Pfizer plans to expand this program into Europe and Asia in 2012 as well.
Novartis' Institutes for BioMedical Research (NIBR) was established in 2002 with locations in Boston, New Jersey, California, the UK, Switzerland, Italy, China, and Singapore. The NIBR institutes are staffed with scientists, chemists, disease area specialists, and clinicians. NIBR focuses on the pathway-disease connection in the areas of autoimmunity, transplantation, and inflammation, and cardiovascular, metabolic, gastrointestinal, infectious, musculoskeletal, neuroscience, oncology, ophthalmology, and respiratory diseases. The program delivered success with Ilaris (canakinumab), a monoclonal antibody approved in the US and the European Union in 2009 for the treatment of cryopyrin-associated periodic syndromes, including familial cold auto-inflammatory syndrome and Muckle-Wells syndrome. Furthermore, the NIBR has produced 12 positive proof-of-concept (POC) candidates in 2010. One POC study allowed researchers to link the interleukin-1 beta pathway imbalance with a number of diseases, including familial cold auto-inflammatory syndrome, Muckle- Wells syndrome, and neonatal-onset multisystem inflammatory disease.
GlaxoSmithKline (GSK) announced its open innovation strategy to fund new research in emerging markets in January 2010, outlining the following initiatives: establishing Open Lab in Spain with $8-million seed funding for tropical disease research that would staff 60 scientists from around the world that includes establishing sustainable pricing models for advanced malaria vaccine development. The program allows free access to 13,500 compound prospects that may inhibit the malaria parasite. GSK also shares IP through a collaboration with BIO Ventures for Global Health (BVGH) to form a knowledge pool of new drugs to treat tropical diseases that was later joined by the Emory Institute for Drug Discovery (EIDD). EIDD is a collaboration with the South African firm, iThemba Pharmaceuticals, to develop treatments for tuberculosis, and a partnership with the World Intellectual Property Organization (WIPO).
Eli Lilly launched an open innovation drug discovery program subdivided into Phenotypic Drug Discovery Program (PD2) and in vitro target-based assays (TargetID2). Core focus areas include cancer, endocrine, cardiovascular, and neuroscience diseases. The program provides external investigators free access to a selected proprietary assay panel, use of Eli Lilly's state-of-the-art computational tools for structure design, confidential compound submission via web-based interface, and the chance for a potential agreement with Eli Lilly. Furthermore, Eli Lilly's program lets the IP rights remain with the investigator or institution.
The common theme across the open innovation models involves global external research alliances, the sharing of IP, and diseases for emerging markets. The significant investments available for promising candidates resulting from these programs reinforce that open innovation models are an important growth strategy for pharmaceutical companies moving forward.
WILL THE VIPCO ADDRESS THE CHALLENGES OF THE PHARMACEUTICAL INDUSTRY?
In the VIPCO model, pharmaceutical companies behave more like project and resource managers for the industry. In theory, this approach helps spread the high risk business of drug development across several cost-efficient projects in parallel. As the industry gains more experience in collaborative business partnerships, we may see more demanding pre-partnership negotiations. Future co-development agreements may evolve around risk sharing, access to intellectual property generated during development, and royalties from future pharmaceutical sales. The success of all external partnerships, no matter how innovative, will ultimately be measured against the effectiveness of increasing the industry productivity of safe and effective drugs.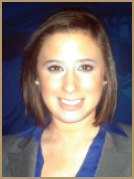 Jennifer Brice currently serves as the Global Program Manager of the Life Sciences practice at Frost & Sullivan. Her industry expertise includes a strong network of key opinion leaders and senior executives within the pharmaceutical and biotechnology segments. Jennifer also has an experience base covering a broad range of sectors within the life sciences space, including infectious diseases, biosimilars, rheumatology/inflammatory diseases, and ophthalmology. She earned her Bachelors in Science from Ramapo College and her mini- MBA from Rutgers University.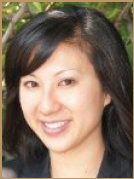 Dr. Winny Tan is an Industry Analyst for Frost & Sullivan's Life Sciences practice with specialty areas in anatomic pathology, prenatal testing, clinical laboratory, and other IVD diagnostic markets. Dr. Tan's experience includes co-founding a personalized cancer diagnostic device company and evaluating medical technology start-ups for early stage funds. She earned her PhD in Biomedical Engineering from the University of California, Los Angeles.