EXECUTIVE INTERVIEW – Hovione: New technologies in Particle Design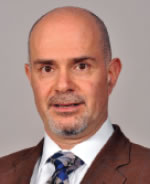 Hovione was founded over 50 years ago in Portugal as a manufacturer of generic APIs (Active Pharmaceutical Ingredients). In addition to the initial offering, Hovione's global sites today provide services in contract development and commercial manufacture of custom pharmaceutical molecules and drug product intermediates. Drug product intermediates are engineered particles developed and manufactured to solve the drug delivery challenges provided by the physico-chemical properties of the API. After generation, these are further formulated into dosage forms. While Hovione can deliver the drug product intermediates to commercial scale, the company also undertakes the formulation development and clinical supply of the final dosage form to Phase II. Additionally, the company has a particular strength in dry powder inhaler technology by engineering particles to meet the exacting needs of lung delivery. Hovione also has an innovative line of inhaler devices to complement its contract services. Utilizing innovative technologies, and with a global footprint, Hovione is an integrated solution provider to the pharmaceutical industry in the US, EU, and Asia. Its sites in Portugal, Ireland, the US, China, and Macau allow them to serve an increasing base of customers from the pharmaceutical start-up to the fully integrated pharmaceutical company.
The company has an outstanding record of compliance, quality service, and delivery and continues to strive for excellence and meet increasing industry standards. The success of the company is based on the pillars that have been implemented from the very beginning: "a never give up attitude, energy, creativity, and innovation, passion, and rigor in the quest for customers' smiles and satisfaction." Hovione's customers range from small biotech to multinationals, and is partnering with them in every step through the development challenges and ultimately through to commercial manufacturing. This gives them the opportunity to solve some of the most challenging problems in the industry, which in turn, provides a valuable experience base to utilize in the future for current and potential customers. In the past year alone, Hovione has supported three FDA submissions, including one by QbD, demonstrating Hovione's commitment to innovation and service. Drug Development & Delivery recently interviewed Dr. Colin Minchom, VP of Hovione's Particle Design business unit, to discuss how the company is evolving and adapting in the current market, and to review Hovione's new
Q: How has the recent economy impacted your company?
A: The advantage of serving multiple pharmaceutical segments with a diverse portfolio offering and having a global presence is that you reduce the risk of exposure to issues in one specific segment or economic region. That does not mean Hovione is not susceptible to the many tough challenges the industry has been facing. However, we believe that by evolving and adapting to the market, listening to customer needs, and most of all, sticking to our values will provide us the continued growth and prosperity that we continue to experience. We could not have achieved this if it wasn't for our brilliant scientists and engineers, all support staff, our state-of-the-art facilities, and the more than 50 years of experience and know how. Hovione continually invests in training all our employees and when needed, brings in experts to fill gaps. Hovione also leverages the synergies obtained from working in the different stages of drug development and manufacturing, making sure we quickly apply the best practices of one specialty; for instance the learning's from a chemistry project can lead to novel ways to develop a drug product intermediate or drug product and vice versa. We believe this will keep us on the right track for the years to come.
Q: You joined Hovione recently. What would you say differentiates Hovione from the rest of the CRO/CMO industry?
A: When Hovione's Particle Design business unit was created, it included an extensive range of advanced technologies to address specific particle performance problems. Building on accumulated experience in jet milling, micronization, and the creation of amorphous materials, Hovione offered spray drying as the key technology to controlling and optimizing the particle characteristics of drug product intermediates. Currently, we are well known in the industry for these spray drying capabilities, in which we have delivered products at all stages of development and have an unmatched commercial manufacturing capacity and expertise. Today Hovione has changed. There are three types of CDMOs (Contract Development and Manufacturing Organizations). First are those that undertake classical development, second are those that innovative and offer a specific technology to solve a problem, and third are those that offer a series of platform technologies to enable the greatest probability of success for a specific challenge. Hovione is now among the third group and is one of the very few companies that offer a series of innovative particle engineering technologies to solve problems, such as poor bioavailability, patient acceptability, or enabling optimal delivery by non-oral routes of administration. In addition, Hovione is unique in offering many of these technologies from the bench to full commercial production. Through Hovione, customers' drug delivery challenges have the highest probability of being solved, Particle Design offering and the product can be commercialized  without technical transfer across multiple companies.
Moreover, we operate using state-of-art methodologies: Process Analytical Technologies (PAT), Quality by Design (QbD), and Process Modeling for optimization and scale up along with Lean Manufacturing are part of our DNA, allowing us to look at challenges in a different way than most of our competitors.
Q: Which technologies are you bringing on board?
A: The particle engineering technologies Hovione has fall into three main categories. The first is crystal design (eg, controlled crystallization, co-crystals), the second is particle size reduction (eg, jet milling, wet polishing, and nanoparticle generation), and the third is amorphous solid dispersions (eg, spray drying, hot melt extrusion, spray congealing, inclusion complexes). Hovione has further complemented these services with the formulation of dosage forms and clinical manufacture, and also being able to support highly potent compounds with many of these technologies.
These innovative technologies Hovione offers are means to an end; the end being the solving of issues such as poor bioavailability, patient acceptability, and non-optimal delivery with oral administration. An issue for customers with a poorly soluble molecule is that any one solubility enhancement technology is likely to have, I believe, a 20% to 40% probability of solving the problem. This means that in order to assure acceptable bioavailability, at least three technologies need to be investigated.
The customer would need to contract with three single platform technology companies or be able to engage a single company, such as Hovione, that can apply multiple platforms, to increase the probability of solving the problem, and deliver the desired outcome. Hovione is therefore unique in providing optimization and scale up to full commercial support and eliminating the delays and costs of an intercompany transfer. We have a great deal of engineering experience and have applied PAT and QbD to support successful regulatory submissions on behalf of our customers.
Q: How do you work with your customers?
A: Throughout the years, Hovione has invested in and developed excellent project management systems. In addition to our business units, we have supporting services that make the customers' experience as efficient and challenge free as possible. These include analytical and regulatory support; GMP and Health, Safety, and Environmental compliance; Technology Transfer; and Strategic Sourcing.
Our project management systems ensure that every customer has two dedicated points of contact at the project level, and additional oversight links. We establish several layers of communication with customers. For example, it's not unusual to see our CEO Guy Villax involved in key meetings with the customers' top management team. In addition, our account managers work closely with our technical project managers, to ensure teams are aligned and both have a common understanding of what is going on, meeting expectations, and delivering on time.
Our secure web-based Navstream Information System enables customers to have 24- hour real time access to their GMP data for each development project or production line at Hovione. Through this system, customers can securely access their product data from our Enterprise Resource Planning, Quality Control Management System, Change Control System, Deviation Management System, and Controlled Documentation database systems. Critically, the information available to a specific customer is only that pertaining to their project.
Above all, Hovione encourages a culture of open communication. We are extremely transparent and work side by side with our customers to achieve the common goal. This helps build trust and credibility with our customers, which is a critical element given we measure our success by our repeat business as well as when customers consider us their preferred solution provider.
Q: What can we expect to see from Hovione in the future?
A: Hovione is a company with a culture based on innovation, quality, and delivery. Our long-term strategy is to stay in the vanguard of technology provision that solve customers' problems of API production and also drug delivery from bench to commercial scale. As new technologies emerge or are developed, Hovione will evaluate each of them and determine if they are a fit for our customers' unique development challenges.