MARKET BRIEF – Healthcare Growth Opportunities: Is Brazil the Next Big Thing in Healthcare?
INTRODUCTION
In today's global economic world, the BRIC countries (Brazil, Russia, India, and China) are setting up new horizons, promising strong potential for future growth in the healthcare market. According to Frost & Sullivan's research, it is estimated that Brazil will continue to maintain the second position among the BRIC countries, after China. The Brazilian healthcare market is poised for rapid growth by $19.8 billion from 2011 to 2015, constituting a compound annual growth rate (CAGR) of 12.6%. The major revenue will come from the pharmaceutical/biotech sector, followed by medical devices, medical imaging, clinical diagnostics, and healthcare IT. Overall, the distribution of healthcare sectors will be maintained throughout the next 5 years.
WITH A COMPLEX SET OF DRIVERS COMES A DIVERSIFIED SET OF OPPORTUNITIES
Throughout the past few years, private contributions in healthcare have risen with the increasing interest of investors and rising private equity investments as well as M&A activity. Furthermore, the healthcare industry in Brazil has also progressed through huge investments in R&D and the implementation of innovative healthcare delivery models.
FOREIGN DIRECT INVESTMENT & PRIVATE EQUITY INVESTMENT
Given the attractiveness of the Brazilian market, many multinational companies are making a foray into the market through joint ventures with local healthcare companies. For example, the American Multinational MSD (Merck & Co.) made its first foray into the Brazilian market, which is a joint venture with Supera, a company created in 2011 by the national laboratories Eurofarma and Cristalia. The expectation is that sales revenues of the new company, Supera RX, will reach $500 million by 2017 with a portfolio of innovative medications and drugs.
There has also been an increase in private equity investments across the healthcare delivery chain. For example, Brazil's national development bank, the BNDES, and the four major local pharmaceutical companies (Ache, EMS, Hypermarcas, and UniãoQuimica) established a joint venture in 2012 to develop biological drugs, most likely biosimilars. The expectation is that the new company, BioBrasil, will commence its operations in the first half of 2013 with the initial investment worth $200 million in capital from its banking partner.
INTENSIVE M&A WITH LOCAL COMPANIES TOO
The Brazilian healthcare market has also witnessed M&A deals throughout the past few years. For example:
"¢ The Brazilian company Bergamo was acquired for $215 million by a multinational company named Amgen in 2011.
"¢ Additionally, the acquisition of Delta, Bunker, and Probiotica by Canadian company Valeant accounted for more than $100 million in 2010 and 2011.
"¢ The acquisition of a leading Brazilian healthcare IT company, WPD, by Agfa in 2011 has resulted in significant growth opportunities in Brazil.
"¢ Finally, the acquisition of WhebSistemas, Tesco Informatica, and Dixtal by Philips in 2008 and 2010 has geared the global portfolio of clinical diagnostics and patient monitoring solutions in the Brazilian market.
THE AGGRESSIVE EXPANSION & MODERNIZATION OF TOP PRIVATE HOSPITALS
The number of hospitals in Brazil with international accreditation certificates reached 37 in 2011 and grew 117.6% in 2 years. In the São Paulo state, private hospitals are expected to receive investments of $1.5 billion in the next 5 years. With the increase in bed ratio and the change in technological updates, there is a shift in focus on examinations, diagnosis, and specialized treatments, which demands new centers.
BOOM OF POPULATION WITH PRIVATE INSURANCE PLANS
The number of people with private insurance plans has significantly increased due to the recent positive economic scenario and the growth of formal employment, moving from 31.8 million in 2003 to 47.6 million in 2011. This shows that for every four habitants in Brazil, one has a private insurance plan.
ONE OF THE HEAVIEST DISEASE BURDENS AROUND THE GLOBE
Despite improvements in basic health indicators, such as maternal and child mortality, Brazil will endure a tough battle against both infectious (dengue still has epidemics year after year) and non-communicable diseases, with special attention to obesity and diabetes. Another area is cancer: more than 2 million new cases are expected by 2015.
MEDICAL TOURISM: AN EMERGING MARKET OF $2 BILLION
Brazil is emerging as a major medical tourism destination, with the market expected to reach $2.1 billion by 2015 with a CAGR of 28%, leading Latin America's (LATAM's) expansion in medical tourism. Other emerging destination hubs for medical tourism in LATAM are Chile, Colombia, Costa Rica, and Mexico. The key therapeutic areas in this field are oncology, orthopedics, cardiology, plastic surgery, dental treatments, and neurology.
It is estimated that the factors driving this growth are the expansion and improvement of infrastructure, especially in hotels and airports (due to the World Cup and Olympics), including the modernization of private hospitals. However, this growth is hindered due to a lack of government regulations.
THE SIXTH LARGEST PHARMA & BIOTECH INDUSTRY IN 2015
The Brazilian pharmaceutical market is among the top 10 in the world. This market earned revenues of $26.1 billion in 2011, and it is estimated to reach $41.3 billion in 2015. The Brazilian pharmaceutical market is the largest market in LATAM, growing at a CAGR of 12.1% from 2011 to 2015.
The pharmaceutical market is currently driven by branded and non-branded generics, which will be strengthened with patent expiries of blockbusters, such as Diovan, Zyprexa, Nexium, Cialis, and Cymbalta. With this scenario, the significant number of acquisitions and strategic deals on branded and non-branded generics is expected to continue.
Controlling the indiscriminate dispensing of different types of medicines is a great challenge for Brazil's healthcare system. In response, the government program, Farmácia Popular (Popular Pharmacy), was launched in 2004. The consolidation of government policies promoted dynamic change of pharmacies and drug stores with discount rates up to 90%, which implicated the increase in sales by 123.4% in 2011. This represents a major effort by the government to exert control over Brazil's sprawling retail pharmaceutical industry and help deter the unregulated trades.
The market is also driven by an aging population, and the percentage of the elderly population (60 years and older) will significantly rise to 13.5% in 2015 from 10.1% in 2005. With the growing aging population, there would be significant incidence growth in traditional pharmaceuticals segments like cardiovascular diseases, pulmonology, neurology, and oncology, as well as nontraditional pharmaceutical segments that include cosmetics, plastic surgeries, and nutrition.
The over-the-counter (OTC) drug market estimates current growth of 15% in Brazil. The categories of OTC drugs that make Brazil the leading pharmaceutical market include nutritional supplements, multivitamins, dermocosmetics, analgesics and cold/flu.
THE FASTEST-GROWING SECTOR IN HEALTHCARE BY 2015
The Brazilian medical devices market is the largest in LATAM and is anticipated to reach $8.4 billion in 2015 from $4.7 billion in 2011, which is ahead of Mexico. A 15.8% CAGR is expected until 2015, which may slightly increase the participation within the region from 33.3% percent to 34.3%.
The sale of coronary stents is expected to grow from 14% to 18% in the next 5 years, with 160,000 stents sold annually in Brazil. Additionally, the trend of coronary heart diseases (CHD) mortality in LATAM is expected to triple throughout the next 2 decades.
It is estimated that the investments for oncology treatment from the Ministry of Health will surpass $280 million, and the orthopedics market will surpass $700 million by 2015. Furthermore, the implementation of a telehealth program by the federal government suggests a necessary investment of $39 million for its expansion in 2012. Also, the market for enteral and parenteral nutrition devices will demonstrate the strongest growth over the next few years.
The main risk factors, such as cardiovascular diseases, oncology, chronic diseases (diabetes and cancer), breast implants, and knee and hip replacement surgeries are increasing at a fast pace in Brazil. Added to the expansion of infrastructure for acute treatment, the Brazilian market will witness huge potential for growth in interventional devices, radiotherapy equipment, telemedicine and mobile health, and orthopedics devices.
These are the driving factors for growth in the Brazilian medical devices market and are believed to increase with the rising aging population, penetration of lower-cost versions, and reimbursement by private insurance companies. However, the medical devices market is inhibited by certain factors, such as tighter quality control for breast implants, lack of adoption of sophisticated products, and high dependence on imports and exchange variations.
A NASCENT MARKET WITH OPPORTUNITIES EVERYWHERE
The Brazilian healthcare IT market earned revenues of $410 million in 2011 and is estimated to reach $714 million in 2015. Brazil's share in LATAM will surpass 47.1% in 2015 from 45.2% in 2011 with a CAGR of 14.8%. Sector growth in healthcare IT is hindered due to the lack of knowledgeable workers and also basic infrastructure, such as the Internet, electric power, etc.
The factors driving healthcare IT growth in Brazil are the penetration of IT solutions (such as electronic medical records (EMR) and health information systems) and the expansion of infrastructure, especially in hospitals. The adoption of EMR practices increased with the rise of accredited hospitals. For example, the number of hospitals with international accreditation certificates increased from 15 in 2009 to 25 in 2010.
The expansion of a strong customer base for mobile health applications (apps) for smart phones, with the revenues generated from smart phones and tablets, is another driving force for the growth of the healthcare IT sector in Brazil. It is estimated that the revenues from smart phones will reach $46.6 million in 2015, with growth of 112% annually. The apps are considered to have huge potential for growth in clinical diagnostics and education areas for diseases, medicines information, etc. It is estimated that the greatest challenge in the coming years lays in the development of effective communication that showcases the payback of healthcare IT solutions.
REIMBURSEMENT FROM PRIVATE INSURANCE PLANS WILL SUSTAIN THE SOLID GROWTH OF MEDICAL IMAGING
The Brazilian medical imaging market was estimated at $616 million in 2011, growing at a CAGR of 11.5% from 2011 to 2015. The medical imaging market in Brazil is anticipated to grow at a fast pace, contributing 51.2% share in Latin America, thus revenues will be increased to $952 million in 2015.
The medical imaging market is by no means left behind, with a significant amount of investments springing up for the local companies to expand their technology innovations. This is possibly due to the support from financial institutions, such as FINAME, BNDES, FINEP, and CNPq. The aging population and increase in chronic diseases are considered to be the main drivers for the medical imaging market. Portable ultrasound systems are witnessing an enormous demand from physicians and are expected to further boost the growth of the medical imaging market by 15% to 20% in 2015.
The positive factor that will drive the imaging market is the inclusion of imaging modalities, such as positron emission tomography (PET) and single photon emission computed tomography (SPECT), which help in providing imaging scans for the detection of lymphoma and lung cancer. These modalities are now being included in the list of procedures covered by private insurance plans.
Despite the positive growth in the medical imaging market, this area is experiencing certain challenges due to the low penetration of computed tomography (CT) and magnetic resonance imaging (MRI) equipment, which comprise only 4.1% of the total installed base in Brazil. Another challenge is that Brazil has an incredibly high concentration of private hospitals with relatively less-qualified healthcare professionals.
A NEARLY $1 BILLION MARKET PUSHED BY GOVERNMENT INVESTMENTS
Brazil's clinical diagnostics market is expected to grow from $616 million in 2011 to $952 million by 2015, at a CAGR of 9.6%. It is estimated that the government will facilitate the expansions of molecular laboratories from 16 units to 38 units by increasing the investment opportunities in R&D. The next-generation DNA sequencing technologies and point-of-care testing will create novel market opportunities and significant growth in Brazil. It is estimated that the rate of acquisition of rapid tests for hepatitis B and C will be $3.6 million.
However, the growth of the clinical diagnostics market is restrained by factors such as lack of production expertise and accessibility of diagnostics testing in rural areas.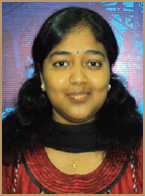 Swathi Allada is a Research Operations Executive for Frost & Sullivan's Global Healthcare Practice. She has particular expertise in the expansion of strong internal and external business relationships, as well as the demonstration of high levels of control and compliance adherence in the sales process. Ms. Allada's experience base covers a broad range of sectors, including project management, workload prioritization, consulting, and business research, as well as effective communication, presentation, and content development. She earned her Bachelor of Technology in Biotechnology, as well as her MBA in Global Business.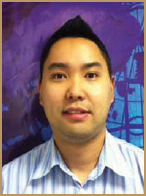 Willian Fujioka is an Industry Analyst for Frost & Sullivan's Global Healthcare Practice. His previous experience includes positions with Wyeth, Galderma, and Boehringer Ingelheim, where he worked on new business and portfolio studies, portal implementation, and database restructuring. His experience base covers the pharmaceutical industry, as well as market research, executive dashboards, primary/ad hoc research, data mining, database structuring, and business intelligence.